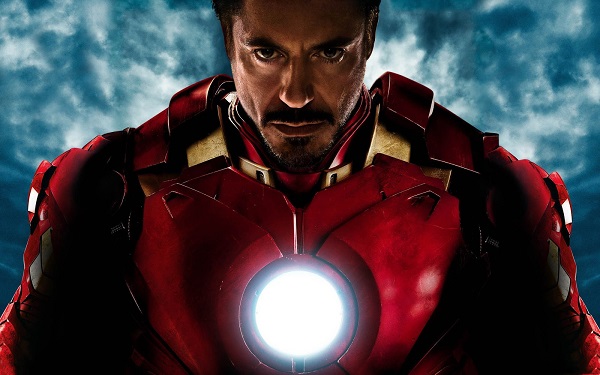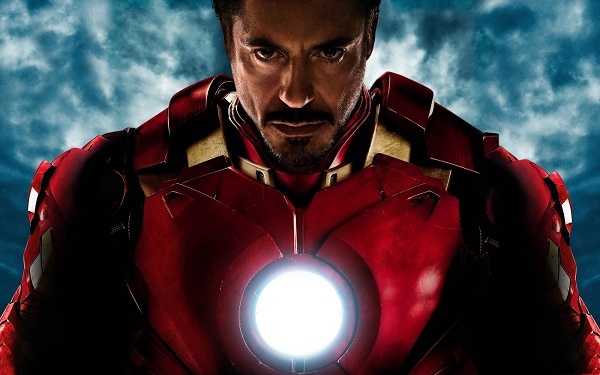 When Robert Downey, Jr. became the "it" guy for everyone, I sat confused. Who was this dude? I was just a kid when he was just tabloid staple. Super market lines were the only time I spent with him; stories of his latest arrest filled the wait time. So when he got his second wind, again, I was like really? I didn't get it, I didn't see it and I didn't know where to begin to understand it.
Watch Sherlock Holmes, Kendra, then you'll get it? Well, ever since Jude Law's hairline broke my heart I haven't been able to watch anything he's been in. It was a tragic break up and I don't want to talk about it any further. Back to Robert, since I wasn't ready to dive into Sherlock Holmes and wasn't feeling Iron Man, I was clueless as to the hold Robert had over people. Then one movie made me realize his powers, other than the ones he had as Tony Stark.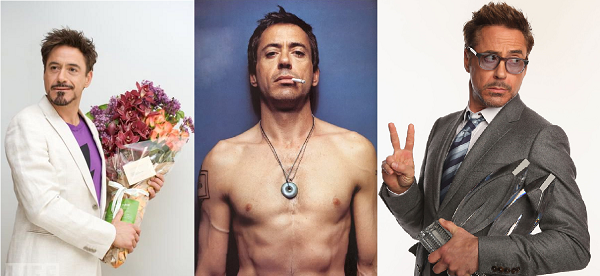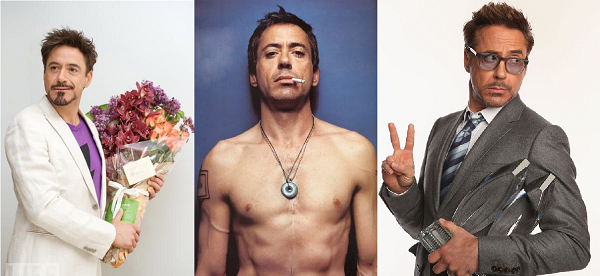 Name: Robert John Downey, Jr.
Birthday: April 4, 1965
Place of Birth: Manhattan, NY
Fansite Shout Out: downeyunlimited.com
Best Known For
He started out in the '80s in movies like Weird Science and had some luck when he took on the life of one of the greats, Charlie in Chaplin in 1992. Then Robert Downey, Jr.'s personal life became the star during the late '90s. Drug charges and arrests were the only thing people seemed to care about when they heard his name until his got a gig on Ally McBeal in 2000. Even then he couldn't shake his bad habits and was written off the fictional legal show due to real legal woes. If he'd died back then, he would've gone down as a sad tale of what could've been, but he cleaned up his act and came back better. Having a role in The Shaggy Dog with Tim Allen isn't necessarily the comeback I'm leaning towards. It was 2008 when Robert started his real second life in Hollywood when he was cast as Tony Stark, aka Iron Man. Being part of The Avengers doesn't hurt one's household name ability — neither do roles in Sherlock Holmes, Due Date, and Tropic Thunder either.
5 Quick Robert Downey, Jr. Facts
Back during his bad times, he wandered drunk into a neighbor's house and passed out on one of the beds.
Team Downey is the name of Robert and his wife Susan's production company.
One of his childhood friends was Moby. Yup, that one, but really, what other Moby is there?
Robert has two sons: Indio Falconer from his first marriage who is going on 20 this year, and 1-year-old Exton Elias from his current marriage.
There was once a SoHo nightclub in New York City where Robert worked as a piece of living art.

Reasons You Love Robert Downey, Jr.
Most people I know love Robert Downey, Jr. thanks to his most recent movie roles. Maybe, just maybe you were in love with him in the '80s and you often argued that he was better than Rob Lowe and Emilio Estevez combined. And if you happen to be an old school fan you praised whichever heaven you cared to and thanked whoever that RDJ found his way away from drugs and got back on track to having a real career,  and you called up your friend from middle school and said, where's Emilio now? You failed to mention Rob Lowe though.
For the rest of the world, the focus seemed to sharpen when Robert popped up in Tropic Thunder and stole the show in black face as Kirk Lazarus. It was only up from there as Iron Man catapulted him into comic book fandom and The Avengers only cemented him further in the convention lifestyle that comes with the territory. RDJ's portrayal of Tony Stark is perfection in your eyes. Now that he's forever your favorite Marvel man, you couldn't fathom anyone else in the role. The press that comes along with each of these releases makes you giddy because of the way RDJ handles himself in interviews. To some he's cocky, to you he's a man who is sure of himself and wouldn't you be if you were him? Both Tony Stark and Sherlock Holmes are genius men who take center stage when they're in a scene, not only because they're the leads, but because of the magnetism RDJ inhabits.
So whether you loved him back in the day or just realized Robert Downey, Jr.'s potential fairly recently, you love him because of the way he carries himself and holds his head high. His confidence is a turn on and he makes movies that continue to be action packed entertainment that make waiting seem impossible. Iron Man 3 is out soon on May 3rd, so the wait is almost over there, but it'll be almost two years after that when you'll see The Avengers sequel in 2015. Your calendars are marked and you're enjoying every day that you get to check off.
Reasons I Love Robert Downey, Jr.
Ally McBeal was watched in my house when I was younger, but we clearly moved on before Robert Downey, Jr.'s Larry Paul moved in. So my love couldn't have formed then. Truth be told, I didn't get why people were falling for this RDJ guy. I would see the Iron Man commercials and continue to be upset that Captain Planet wasn't being made into a blockbuster event. Even before he was this idolized character, I'd seen him in Charlie Bartlett because of my obsession with Anton Yelchin. Thanks to Anton and Kat Dennings, RDJ was ignored by my eyes.
Robert had all his big hits out by the time I'd come around to understanding what it was that people loved about him. I went and saw Due Date and it was there that I had an epiphany about both stars of that film, but we're here to talk about Robert. Robert's Peter Highman was everything he seems to be in reality and I dug it, I dug it real good. He's this sarcastic ass who wants nothing to do with the odd man he's come into contact with, but then they end up BFFs. I went in expecting little from Due Date and walked out with an appreciation and realization: that Downey fellow is worth something.
Some years later I'm still mad Captain Planet's still not made and there's another Iron Man in the waiting room, but I'm no longer upset at Robert Downey, Jr. for it. I wouldn't say I have a love for him though, just what feels like a warm and friendly like.