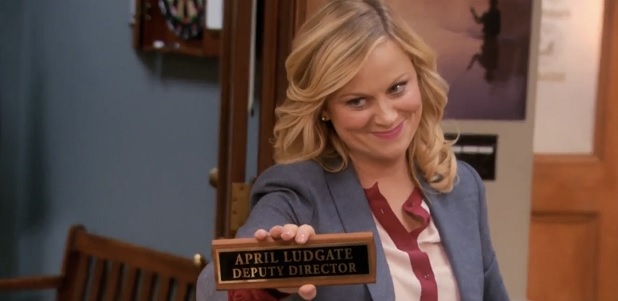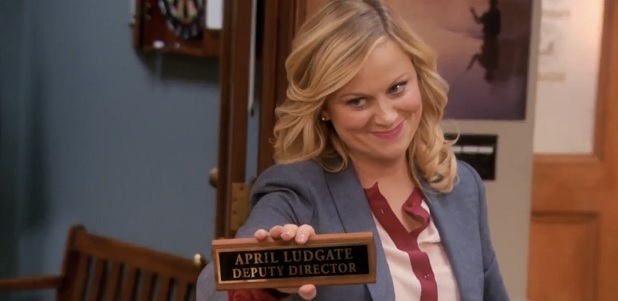 To say Michael Schur knows his way around a workplace comedy would be an understatement. Knowing Americans could be swayed by the invigorating world of paper sales, Schur and Greg Daniels thought…what other typically boring job could we highlight and make the world fall in love with? With that came a show about a gang of public officials working in a small Indiana town led by the always hilarious Amy Poehler. People, this is 'Parks and Recreation.'
Name: Parks and Recreation
Air Dates: April 9, 2009 – February 24, 2015
Network: NBC
Twitter: @parksandrecnbc
Best Known For
Schur and Daniels originally pegged 'Parks and Recreation' as a spin-off for 'The Office' but thankfully it found its own way with Poehler at the helm. Like Andy Samberg and 'Brooklyn Nine-Nine,' Poehler wasn't off 'Saturday Night Live' very long before she jumped back on board with a small screen project, this time alongside the likes of future Marvel favorite Chris Pratt, '80s heartthrob turned forever heartthrob (seriously, what's he eating?) Rob Lowe, Nick Offerman, Retta, Aziz Ansari, Aubrey Plaza, and Rashida Jones. Together they created built parks, crapped on Jerry, and introduced the world to Li'l Sebastian over the course of seven seasons that wrapped in 2009 with a finale that ensured they'd never have to have fans wonder, "what happened next."
5 Quick Parks and Recreation Facts
Over its seven-year run 'Parks and Recreation' was nominated for 75 awards, and took home 13 of them including "Best Comedy Series" at the American Comedy Awards, a trio of Critics' Choice TV Awards, and a Golden Globe.
If you've ever seen a map of Muncie, Indiana, you may notice something. That's because Pawnee's map is just that real city flipped upside down.
Nick Offerman is without a doubt the one and only Ron Swanson but there were many actors vying for that role, including Matt Walsh, Tom Lennon, Mike O'Malley (he and his frogs were better on 'The Good Place' anyway), and even Jim O'Heir.
Leslie was originally supposed to date a lot more but once Ben came into the picture, Schur and Daniels just couldn't see her with anyone else.
While they had a pretty perfect ending, the cast admitted they'd be down for a revival if Schur came up with something original. He said he'd be down too but if even one cast member said no to it, he couldn't.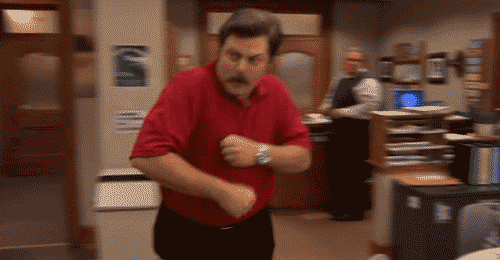 Reasons You Love Parks and Recreation
Ron Swanson. That's it. That's this section.
I'm going to say more but I feel like I could've just left it at that and many would've nodded their head and moved on with their lives. While Nick Offerman's Ron Swanson earned pop culture icon status and was a hit character on the show, he wasn't the only reason you tuned in weekly. It was the entire cast. Like 'Taxi' way before it and 'Superstore' not too long after, 'Parks and Recreation' proved once again that a workplace comedy can only reach a certain level of fandom if every single person clocking in makes the machine move forward, and from Andy to Tom and everyone in between, they did just that. Knowing who could've played who or who may've been cast in a certain role, if that causes you anxiety it's because when you look at Donna Meagle, ain't no one in the world that could've played her better than Retta. Even though Octavia Spencer tried. No shade, we totally respect our fav Ma. We're just saying…
These characters worked so well together that obvious relationships came from them and going on five years later, you're still enamored with them. Whether you ship Leslie and Ben or Andy and April, you see your own love lives mirrored in these or…you envy and strive for what they have because to you, they personified love in a way that was as endearing and entertaining as it was comical. Speaking of relationships, while there was always a healthy dose of romance, the love between Leslie and Ann is without a doubt a big selling point of this show because friendships deserve a spotlight and whether or not you realized that before this show, you realize and respect that now.
Then the no brainer is, this show is like Seth Meyers; smart and hilarious. You don't have to be obsessed with this show to admit it's funny either. For you, you've probably watched this series a million times now but for those like me, trust. It's a great show because you don't have to follow it week to week to laugh. The jokes land because they are written for the moment, and the moment is always going to garner a laugh.
From Ron Swanson to being one of the best comedic ensembles to the way they deliver lines that even the most nonchalant fan could enjoy, these are the reasons you love 'Parks and Recreation.'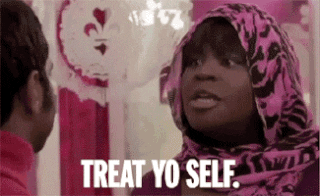 Reasons I Love Parks and Recreation
I've seen every show we're talking about this month, except this one. A few episodes here and there, but not enough to form a solid, personal attachment. At least one that would garner the type of affection a fan has for their favorite show. Amy Poehler is a gem in what I've seen and I'll always tip my hat to the abundance of reaction GIFs 'Parks and Recreation' has given the world, but it's never been in my must-see heart.