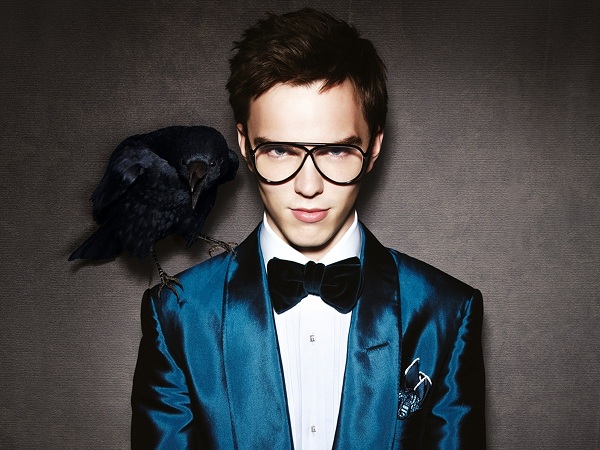 It's not even February and I'm already making my end of the year lists in my head, and Warm Bodies is heading straight to the top of my "seriously… seriously, this is a movie?" list. Okay, so it's not out yet so I don't know if it will make me eat my words and be a box office hit, and I might not ever see it, so who's to say that I won't love it? But from the trailers, wow. Why the long rant about Warm Bodies? The star: Nicholas Hoult. He wasn't always a zombie in love, and because of that I am going to try and tackle the reasons behind why this guy is a hot ticket for fangirls everywhere — from the UK to the US and everywhere in between.

Name: Nicholas Caradoc Hoult
Birthday: December 7, 1989
Place of Birth: Wokingham, Berkshire
Fangirl Fansite Shout Out: nicholashoultfan.com
Best Known For
Over a decade ago Nicholas Hoult played Toni Collette's son in that Hugh Grant movie About A Boy. At that age Hoult wasn't making American girls weak in the knees. But if you were a British adolescent in 2007, then you're sitting there laughing at the rest of the world because they're all really late in loving Nicholas. Thanks to his role as Tony Stonem on Skins, a teen drama that's basically a UK version of Degrassi, Hoult was blasted into fan fiction stardom. A few years after he left Skins, Hoult went on to be what all little boys want to be when they grow up: a superhero. X-Men: First Class was a hit and as Hank McCoy/Beast, Hoult made sure he was going to be able to pay his bills for years to come. Although he's got another X-Men due out next year, he's spending the time in between doing some rather questionable starring roles: Warm Bodies and Jack the Giant Slayer.
5 Quick Nicholas Hoult Facts
With those European good looks, Hoult was the face of Tom Ford eyewear for the Spring 2010 collection, replacing Jon Kortajarena.
Neither of his parents are actors. His dad is a pilot and his mother teaches piano.
That explains his musical side though. He was a choir boy and used to play the trombone.
He dated and split with Hollywood's current "it" girl Jennifer Lawrence earlier this year, but before those two were even an item he dated Skins co-star Kaya Scodelario and Nickelodeon's Victoria Justice.
On the big screen he's part of X-Men, but on the smalls he's voiced both Harry Potter and Captain America on Robot Chicken.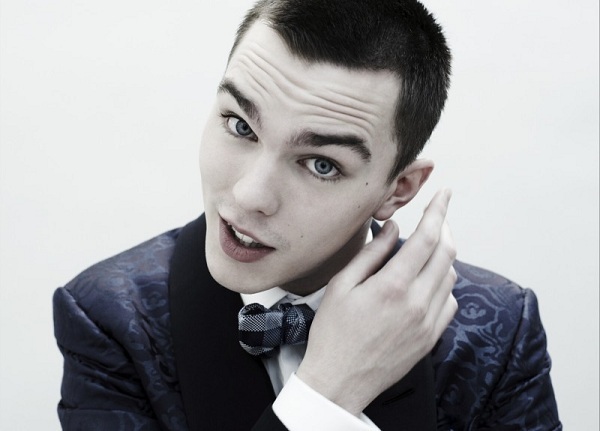 Reasons You Love Nicholas Hoult
Last week there were three eras that made you fall in love with Joshua Jackson, and that's kind of what I'm seeing when it comes to why Nicholas Hoult is your go to for a picture perfect desktop background. It's not eras though, it's reasons. First up, Skins. You were just a love struck youth when you tuned in to Skins for the first time and swore you'd marry, or at least make out with, Tony Stonem. Not a kid in the UK, just some comic book fanatic, then up next is X-Men. It's no doubt that those superhero movies are full of delicious looking actors, so when you sat in the theater for X-Men: First Class, it wasn't surprising that you'd mentally note the young lad behind Beast and head to Google as soon as the credits rolled. Lastly, say you don't care about Skins or find comic themed movies overrated, you're just a sucker for a pretty (strikingly handsome) face. You love his strong willed brows, his piercing eyes and if you were Jennifer Lawrence, you would've had him on your arm at all these recent awards shows she's slaying, despite his embarrassing upcoming movie release… Sorry Warm Bodies.
Reasons I Love Nicholas Hoult
Can I really say I love this guy? Not really. If he knocked on my door right now, I wouldn't know who he was unless he was in that zombie like state that I'm familiar with since those Warm Bodies commercials are on constantly. Other than that, I knew very little about this dude before I sat down to write this. After a few moments to think about Nicholas Hoult I decided that I love that he probably doesn't care what people think about him. I mean when you've got a franchise like X-Men under your belt, you really don't have to work (in my head) often, but here this guy is doing movies that might (possibly will) fail like Warm Bodies and that Jack and the Beanstalk movie. So while his fans love him for his big TV role, a huge movie role, and his looks… I love him because he's able to hold his head high while he promotes Warm Bodies (can you tell I think that movie's a joke?).