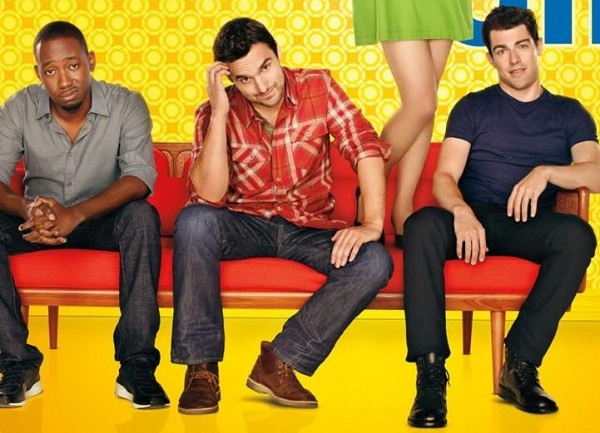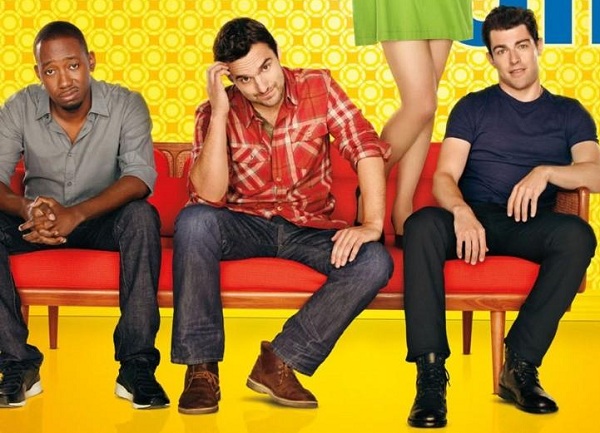 Another TV show? Well I was going to tackle the loves and lusts that come with Andrew Garfield, but then the Golden Globes were on and there was one cast that looked too adorable to pass up. Plus, since I did a show I wasn't too fond of last week, we're going to talk about a show that makes my Tuesday nights complete: New Girl.
I've touched on the fact that I was kind of against New Girl when it started because I wasn't buying the "awkward nerdy gal" package that came with Zooey Deschanel. It only took five minutes of the first episode to make me eat my words and welcome a new cast of characters into my TV shaped heart. The following isn't about Zooey though. This is a chance for the light to shine on the men of New Girl because really, I think they carried that show into a second season with their take on pop culture references and insight into the mind of a total (lovable) douche.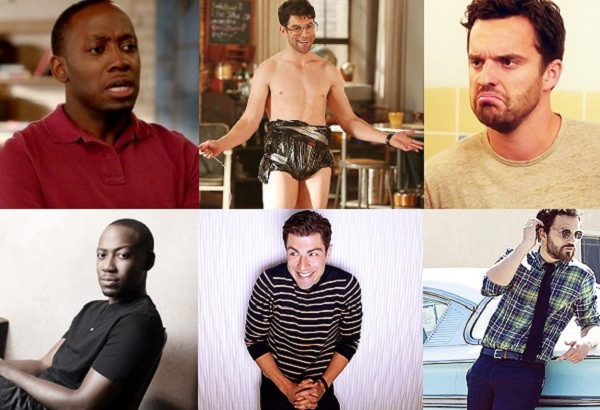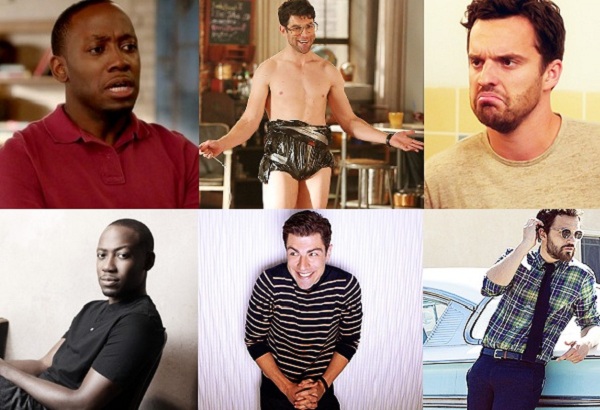 Name: New Girl
Birthday: September 20, 2011
Place of Birth: US
Twitter: @NewGirlonFOX, @iamgreenfield, @markjakejohnson and @LamorneMorris
Best Known For
When FOX started airing promos for New Girl, they all starred doe-eyed Zooey and her quirk. Everyone assumed it was going to be a half hour of tackling life and how "rough" it was for someone as pretty as Zooey to get a guy. Well yeah, Zooey's Jess does have string of relationships gone wrong due to her inability to act "normal," but the biggest and best surprise was that the show didn't just revolve around Jess. Nick, Schmidt, and Winston were and continue to be golden together, while balancing out the show with each guy bringing a distinct personality to the apartment. While Nick's angry and stuck forever in a rut as a bartender, Schmidt's successful with a bigger than life ego, and Winston's trying to make something out of a washed up basketball career… they fit together perfectly in sitcom "reality" because none of them are perfect, but who is? Maybe Schmidt due to his lap dance skills, just maybe.
5 Quick New Girl Facts
Winston wasn't always part of the New Girl gang. People who tuned in early on will remember that Damon Wayans, Jr. played Coach, but when ABC's Happy Endings actually did well, he left New Girl and was replaced by Lamorne Morris.
The guys almost had to settle for working with Amanda Bynes. She was in the running for the role of Jess. Dodged a bullet on that one…
Max Greenfield is probably comfortable getting nearly naked thanks to his start on MTV's Undressed.
It seems a lot of people were intrigued with New Girl from the start. It was the highest rated fall-debut since The Bernie Mac Show 10 years earlier in 2001.
Jake Johnson, who plays Nick, wasn't new to FOX. He — well, his voice — starred alongside Jonah Hill in the short-lived Allen Gregory.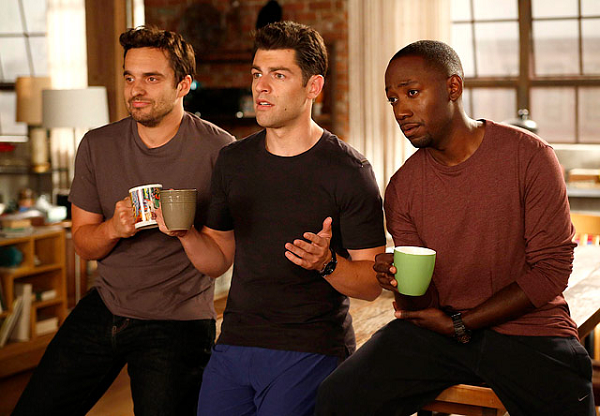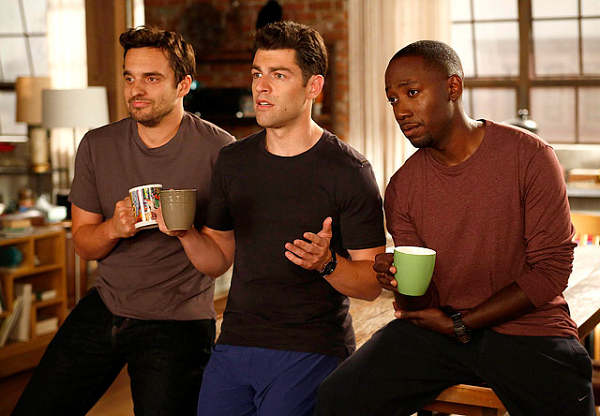 Reasons You Love New Girl
Where to start? You started to watch New Girl because you might've realized that Glee wasn't doing it for you anymore, you needed a new show to laugh at, or you just followed Zooey there after (500) Days of Summer, thinking that Joseph Gordon-Levitt had to guest star at some point. No matter your reasons, you stayed because you fell in love with one or all of the characters. Jess aside, you might've given your heart to Nick because you, too, are pissed off at the world, can't spell rhythm, and have a job that was never part of your "when I grow up" plan. Oh, you also swoon over his turtle face. When Nick's too mad for you, you turn your heart and hormones towards Schmidt. He's a dreamboat in tailored designer suit who is a little OCD about his spice rack, is concerned about the "youths", and puts more money in the douchbag jar than anyone, but you love him because his bedroom skills are top notch. When Nick's bad mood and Schmidt's uptight ways are too much, you might head towards Winston and his cool demeanor. Winston might have a mental breakdown once in a while, but he's more often than not the voice of reason. Every week when New Girl ends you spend the rest of the night wondering how you could take all the good from Nick, Schmidt, and Winston and mash them into one perfect man. You also wish upon every star that you could be Jess and share a communal bathroom with all three guys. You love the men of New Girl because, other than their looks, each possesses a trait that you'd do anything to capture in your future boyfriend.
Reasons I Love New Girl
Simply put: the show and the men who inhabit it make me laugh. Oh, you wanted a long answer? Well, okay then. I love the men of New Girl because I identify with each of them. I can't remember the exact episode it was, I know it was one before Winston had a real job, but I sat on my Tumblr and just poured my little heart out about it that night after the credits started to roll. I can't find that exact post, but it went something like this: I'm over confident (in my words, not looks… that'd be crazy talk) like Schmidt. I can never catch a break like Winston. You don't want to know how many jobs I've applied to since graduating college (in 2009). Then I find myself mad about the smallest things when really I should only be mad at myself, much like Nick. It's these reasons teamed with the fact that I'd do anything to be Cece for one episode. Yes, in reality Hannah Simone isn't with Max Greenfield, but their chemistry onscreen makes my heart smile and to be with Schmidt — insert "sexy" growl. So it's the fact that I (and probably many others) can see myself in these characters, as well as the fact that my hormones pounce when Schmidt smiles, that make me continue to have love for the men of New Girl.