Every decade has a list of musts in the realm of teen heartthrobs and when it comes to the '80s, Michael J. Fox sits among the likes of at least two members of New Kids on the Block (liking Danny is a downright sin), Jake Ryan, and Kirk Cameron. But man oh man Fox was, well, a fox and he pretty much looks the same all these years later. It's nice when your childhood crushes don't grow up to let you down — looking at you Devon Sawa.
Other than his forever boy next door looks, most love him because of his hoverboard riding skills and we'll get to that. First we'll explore the life and times of this man who has been a fangirl favorite for over three decades.

Name: Michael Andrew Fox
Birthday: June 9, 1961
Place of Birth: Edmonton, Canada
Twitter: @realmikefox
Best Known For
Being 2015, this is the year we've all been waiting for thanks to Fox's most well-known role as Marty McFly in the Back to the Future movies. He's no one-trick pony though. Before that he was the uptight kid to hippies on Family Ties. Throughout his career he's managed to be a very hairy basketball player, a Little mouse, and a dog named Chance. He even managed to take over TV later in his career on shows like Spin City, Scrubs, and Rescue Me. It's hard to capture everything in his life without rambling so we'll just move along to the love fest.
5 Quick Michael J. Fox Facts
He's a father of four.
In 1991 he was diagnosed with Parkinson's disease but he didn't talk about it publicly until 1998.
His personal mantra is "Pain is temporary, film is forever."
Looking back, he says quitting high school was a "stupid youthful mistake."
He met his wife on the set of Family Ties.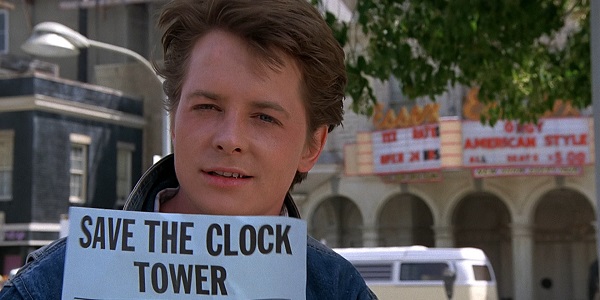 Reasons You Love Michael J. Fox
How to do you tackle this part? I tossed around the idea of taking Michael out this week because really, how do you sum up the world's love of a man like this? You have to take into account that he's done so much — meaning he has a plethora of characters fans have attached themselves to. He's also a courageous man who looked a hardship in the face and said, screw you. I'm sure he didn't say that exact phrase because he seems more polite than that. Instead of just proclaiming that you love him because he's freaking Michael J. Fox and he needs no explanation, we'll talk about your love of the time traveler, the Republican, and the man.
Marty McFly was the end all be all epitome of cool in the '80s. He was in a band, he was what they'd call a "rad" skater, he had a badass way of dressing and um, oh yeah — he traveled through time with Christopher Lloyd. Back to the Future and the sequels that followed are forever cemented in cinema. While they have action and adventure, Fox brought a quick wit and a realistic charm to the role that many cannot deny. It's been years and cons are still full of grown men living out their fantasy to be Marty in their puffy orange vests.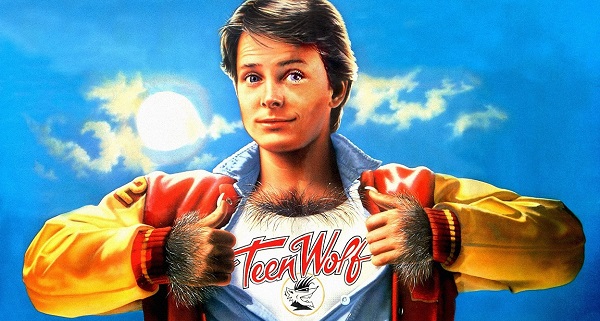 On the flip side you have Alex P. Keaton. Yes, he is noted in an amazing song by LFO but he's also the total opposite of Marty. While Marty was a guy up for anything, Keaton was more cautious. He would've been the most hated character on TV today, but back then he made it cool to like the good boy. In a way he was the bad boy though because he was rebelling against his hippy minded parents who would've loved him to toss out the briefcase. You loved Marty for the adventure, but you loved Keaton for the realism.
Both, however, could never compare to the man who made them exist, Michael himself. You may love him for his movies, you may love him for his roles on TV, but when it boils down — you love him for him. His diagnosis didn't really halt his life too long. He left Spin City in 2001 but then headed back to the small screen for a bit part on Scrubs three years later. Nothing can keep him or his spirits down and you not only love that about him, but admire it as well.
Whether he's traveling with Doc, trying to get you to lead to the right, or inspiring you to live life to the fullest no matter what it throws at you, you love Michael J. Fox for all that he is.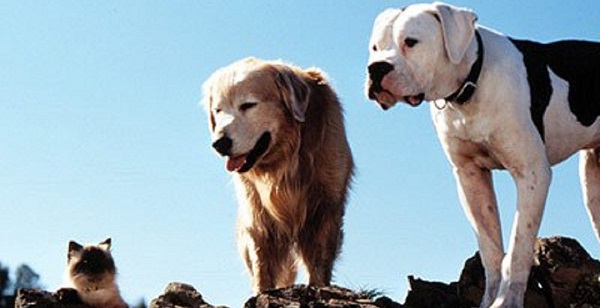 Reasons I Love Michael J. Fox
Family Ties reruns are my jam and for some reason Spin City was on in my house growing up but these aren't the roles I love him for. Neither is McFly. Yup, I'm one of the few who doesn't care that he rode a hoverboard. I respect the man for what he's done but my love of him sits with three other roles: a reckless former child actor, a dog, and himself.
I'm not sure how many of you have seen Life with Mikey, but it's one of my favorite movies and I can't even tell you why. I even went as far as to order it on DVD. That's only weird because the only way I could get it on DVD was to get it on a triple disc with Swing Vote and some other movie that escapes me at the moment. Even as a kid, I was drawn to adults who were a complete mess — biologically an adult, mentally a disaster. Now I have many reasons for loving him as Chance in the Homeward Bound movies. Chance was the cool one of the bunch. Sassy was an annoying cat and Shadow was an old man who made you lose yourself when he fell in that mud hole. Fact is, no matter how many times I see it, I still manage to get upset at the end. Fox took that character from just a black and white pup and turned him into a spirited dog I couldn't help but fall in love with.
Then there's the show where he played a version of himself, The Michael J. Fox Show. There are conversations in my apartment every few months about how great that show was and how horrible NBC is for canceling it. Anyways, I loved that Fox played himself, Parkinson's and all, but I love him even more for giving me the character of his sister. Without him and that show I wouldn't have Leigh Henry. She was this mess of an adult (smelling a theme here) who was a freelance writer who said amazing things like, "My friends always have other things to do like watch the kids or get up early for work." How could I not love and relate to her?
So my love for Michael J. Fox doesn't sit with his biggest roles, but the ones that deal with being failed adults and, well, being a cute dog because I'm a sucker for movies with talking animals, I guess.