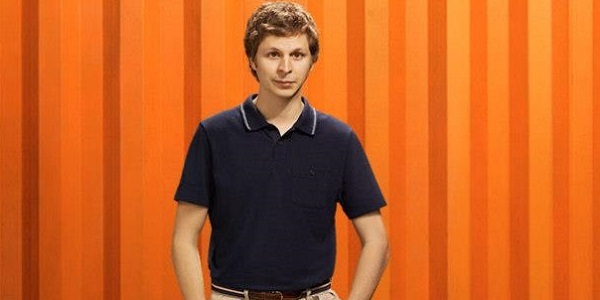 Last week we said a final farewell to our Star Trek loves, but never fear because we have so much more in the waiting room of fandom. While I wanted to guide you through True Blood this week, I looked at my calendar, switched things around and decided this one belonged to the birthday boy, Michael Cera.
Michael not only has This Is the End coming out June 12th, but he just had his revival in Arrested Development Memorial Day Weekend on Netflix. His face is currently everywhere, including my heart, so that's why this week we're going to have a lengthy discussion about all the factors of Michael Cera and I'm sure the conclusion will be that he's 99.9% perfect.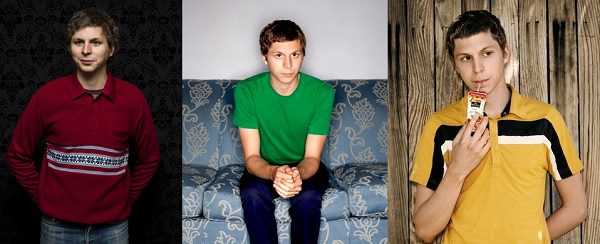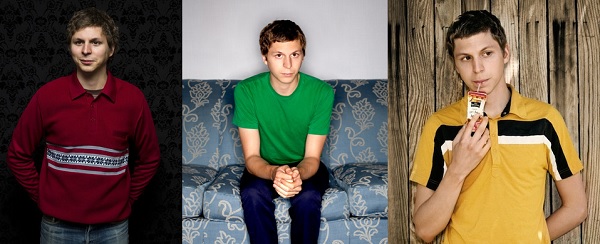 Name: Michael Austin Cera
Birthday: June 7, 1988
Place of Birth: Brampton, Canada
Best Place on the Web for a Cera Fix: Funny or Die
Best Known For
Other than his awkward demeanor and the Mickey Mouse voice SNL has characterized him as having, Michael Cera is well, okay, he is awkward and his voice is a little high at times when he's nervously saying lines about making out with his cousin on the thank-god-for-DVD-releases Arrested Development. Other than the short-lived Fox show that found its real stride after cancelation, Cera's known for his string of movies that range from vulgar to indie to semi-animated; Superbad, Juno and Scott Pilgrim vs. the World. Most recently people found their selves falling in love with Cera's George Michael Bluth in the Netflix reboot of Arrested Development and next up is the star packed This Is the End with regulars from Cera's cinematic past; Seth Rogen and Jonah Hill.
5 Quick Michael Cera Facts
Ghostbusters was the movie that got Michael interested in acting in the first place.
Remember Brace Face? That cartoon where Alicia Silverstone played an adolescent with braces on Fox (now ABC) Family? Well, Michael voiced the little brother Josh.
Imagine if Cera was the "I see dead people" kid. He obviously didn't nab that role from Haley Joel Osment.
He once dated the oddly hilarious Charlyne Yi.
Michael's first role was on I Was a Sixth Grade Alien with a lot of kids who went on to Degrassi. Wonder where Michael would be if he'd taken that same Canadian path…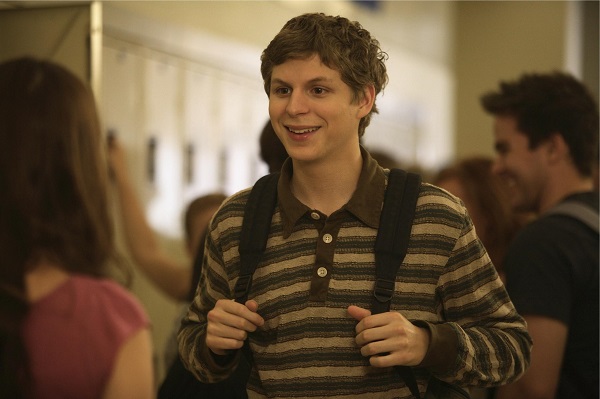 Reasons You Love Michael Cera
It's easy for me to see why you love Michael Cera because I'm right there with you, sister. He's the famous version of that kid you crushed on in high school. The one who quoted Monty Python before you even knew what that really was, dressed like your grandpa before Macklemore had a career, and stole your heart and never even knew. Michael Cera is the boy of 89% of quirky girls' dreams (cue the SNL skit). You love him because in your mind he's your soul mate and how do you know? You base it on the roles he's played and the life he leads.
George Michael Bluth: alone, almost always. That's most likely the first time you set eyes on Michael Cera and thought to yourself, that little chubby guy is my new boyfriend. Yes, maybe it was a bit twisted that you yearned to be his cousin, but eh, you've craved for worse. When Arrested Development headed out you waited patiently for Cera's next big move. Then came Superbad and you no longer had to wonder when his next job would be. Every movie after sent you deeper into a delusional state as you wished you'd been an actress cast as his opposite: his Juno, Norah, Ramona. No matter the girl, he's a doll and goes above and beyond to prove his worth to her. You believe in your heart that his characters are the way they are because in reality he's the same way.
For most it's been a decade and the love you had for Michael Cera hasn't budged one bit. You've seen him through his chunky teen years and watched him grow into the man his is today, and you enjoyed every second of your time together and every role he's taken on, even ones that murdered books *cough* Youth in Revolt *cough.* No matter what, Michael's your guy because he's an inescapable sweetheart, a heartthrob who would be the last person on Earth to admit he's "sexy" in any way. His modesty, mixed with his puppy like charm is why you love Michael Cera.
Reasons I Love Michael Cera
I too fell for Michael Cera when his first name was his middle and he had an uncle with a hook hand. My friend and I would giggle over George Michael every Monday at school and we wondered, like so many, why no one else was enjoying Arrested Development with us. This was before I had a grasp on the Internet, so when that show left, I had no clue where my latest imaginary boyfriend ended up.
Fast forward to 2007 and a little movie you are familiar with, Superbad. This movie remains the only one I went to the theater by myself to watch. Thankfully it was in my hometown with a theater that holds about five people, so it wasn't that bad and I'm sure the three people in there didn't even notice the loner in the back swooning and laughing all at once. From there I took in Juno, Nick and Norah's Infinite Playlist and, even though critics hated it, I loved Year One (haters to the left). Each one a different role, but all the same skittish boy who just wanted the girl, and like many girls I wanted to be that girl. Isn't that what all fangirls want in the end?
The one thing that keeps me coming back to Michael Cera is the fact that yeah, he's played pretty much the same character for a decade, but he's flawless at it. I can't be mad that he found his niche and makes it work. People keep paying him to do it, so why change. Oh to show range? Well, maybe that's not the way he wants to roll.
Just last week he got to reprise the role that really started it all when Netflix gave new life to Arrested Development. Every time a new episode started, I said to myself, when the hell is it George Michael's? Then when episode 15 was over and done I screamed at my laptop and cursed the heavens that the movie wasn't coming out tomorrow. Not so much for the plot's sake, but because I needed more George Michael in matador pants.
Because I have a liking for lists, I frequently update my top crush one and Michael Cera hasn't fallen off it in years. His rank may fall and rise, but he remains in my top 20 because I can't help but love his strange baby bird face, those sad eyes that occasionally smile with wonder, and almost everything he touches. Minus Youth in Revolt, seriously, that movie — burn it.