Never one for anything on HBO, I completely missed Six Feet Under all together, so I was clueless as to who Michael C. Hall even was until my roommate told me to watch Dexter once season four wrapped up. Honestly, I'd hear his name and assume people were just confused about Anthony Michael Hall (true story). But once Dexter entered my life, it was an obsession that quickly took over my mental health. Continue on for more on that. So now that I truly know that Michael C. Hall isn't just someone confusing the name of one of the Brat Pack kids, I can head on my fangirl way.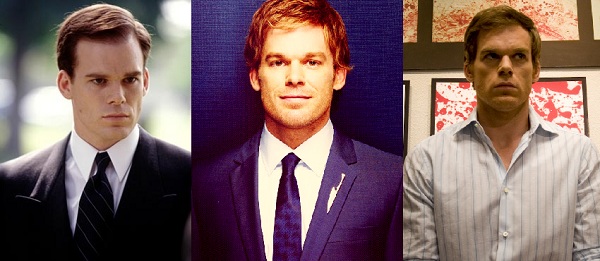 Name: Michael Carlyle Hall
Birthday: February 1, 1971
Place of Birth: Raleigh, NC
Twitter: Can't follow him, but the show @SHO_Dexter
Best Known For
Today Michael C. Hall is known by one name: Dexter. Basically he's the Cher of serial killers, but before he was everyone's favorite murderer, he had another role that jumpstarted his career. HBO's Six Feet Under was the show that really got things moving for Hall in Hollywood. His time on that show as David Fisher earned him an Emmy nomination for lead actor in a drama, as well as a pair of SAG Awards for drama ensemble in 2003 and 2004. And with Dexter coming to an end in 2013, it's no wonder Hall has other things in the works; Kill Your Darlings and I Fought the Law both deal with death. He might be getting type cast…
5 Quick Michael C. Hall Facts
Michael lost his father when he was 11 and grew up an only child after his older sister died in infancy before he was born. So his mother remains his closest relative.
He's a seasoned stage performer, having got his start doing musicals in high school, including The Sound of Music, Oklahoma! and Fiddler on the Roof.
No word if Alan Cummings likes Michael since he stole the role of Emcee in the Broadway revival of Cabaret in 1999.
Not Cabaret, but Chicago — that's the play where Michael met his first wife. He married co-star Amy Spanger in 2002, but divorced five years later.
Michael must have a thing for the women he works with (mental note taken). He ended up marrying his Dexter co-star Jennifer Carpenter in 2008. Even though they've since separated, Michael calls their relationship "respectful."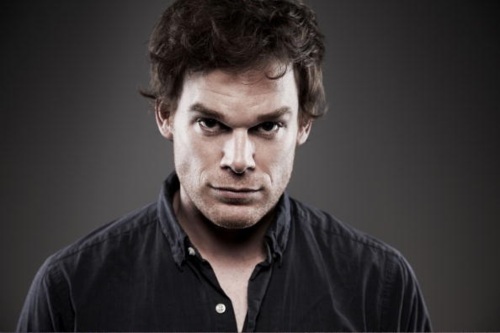 Reasons You Love Michael C. Hall
When Dexter ends, one has to wonder if Michael C. Hall will head to another TV show. It seems like no matter what Michael C. Hall attaches himself to in the TV realm, he strikes gold. If you fell in love with Michael back when he was on Six Feet Under you probably loved that he was a strong male lead who just happened to be gay… Oh yeah, and he was hot. So there's that. If you missed that train and hopped on the Michael C. Hall Express because of Dexter, then I know exactly why you are devoted to this man. As Dexter you love Michael C. Hall because you forget he's an actor playing a role. Dexter has a side of him he can't express, but you want to be the one he shows it to. You have wished to be every woman that's stolen his sexual desire each season because with his shirt off, one forgets what Dexter does in his spare time. But really, when you realize he's just killing to make the bad people go away, you cheer him on and love him even more. Yes, he's had some slip ups, but with all the good he's done, you justify it. Michael C. Hall is a delight off screen and you might love him in reality, but you fall for his cable personas even more.
Reasons I Love Michael C. Hall
I had been interested in serial killers for years but was wary of Dexter since I am not a fan of the horror movies that take traits from infamous killers and over do them for the box office, but Dexter was different, to me anyways. It wasn't this creepy masked man who lurks in the night, it was some guy who could be your neighbor — Ted Bundy, anyone? I fell for Michael C. Hall as Dexter more and more as I backtracked through the seasons in time to catch the fifth season's premiere. A few years later I have panic attacks when I think my love might get caught and I won't even go into my unstable mental state the week before the last finale. I was up at night playing out every possible scenario and still didn't guess the ending right. I'll be a mess next year when Michael slices his last victim, but I will always love him for doing the character of Dexter justice.