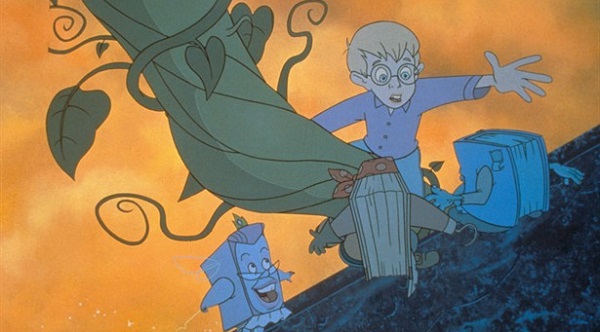 This week I gazed at my calendar and couldn't stick with the person who occupied this week. No offense to that guy who helps his friend while he tries to meet the mother, but with it being Thanksgiving I had to go with someone I am truly thankful for. Macaulay Culkin isn't someone who's consistently been in our lives since he started out, but he's responsible for some of the best characters in movie history, and for that we will celebrate all that he was, is, and will continue to be.

Name: Macaulay Carson Culkin
Birthday: August 26, 1980
Place of Birth: Manhattan, NY
Fangirl Fansite Shout Out: F**kYeah-MacaulayCulkin
Best Known For
If you're unaware of Macaulay Culkin, then you have been in a coma since he made it a Christmas tradition to watch both Home Alone and Home Alone 2: Lost In New York. Forget the other ones that followed because without Culkin as the mischievous Kevin McCallister, the franchise makes no sense. Macaulay lived out every kid's dream in the early '90s. Through him we got the fantasy of living alone, having all the money in the world in Ri¢hie Ri¢h, and exploring the stories of our favorite books in The Pagemaster. He also showed us his evil side in The Good Son and broke our hearts in My Girl. Despite his personal woes with the Michael Jackson rumors and his battle with his parents, Culkin even managed to make some noise as an adult in Party Monster, an episode of Will & Grace, Saved!, and in 2009's Kings, not to mention his handful of years voicing various characters on Robot Chicken.
5 Quick Macaulay Culkin Facts
He's the godfather of Michael Jackson's two oldest kids, Prince and Paris.
His part in My Girl was the first time a child actor received a million dollars for a movie role.
Culkin's a gamer, he's a fan of World of Warcraft.
Remember when he dated Mila Kunis? Remember when they dated for almost a decade, yup — 8 years.
A pagemaster for sure, he wrote a book called Junior.
Reasons You Love Macaulay Culkin
Your reasons likely are my reasons so we'll get right to why Macaulay Culkin is still loved all these years later. There are his earlier roles, his adult roles, and the fact that he's a bit of a freak.
With only a handful of big parts to his name, every kid in the '90s had one they identified with or wanted to be in when it came to Culkin's characters. Were you the runt of your family who cursed their existence every chance you got? Maybe you were the best friend of a girl who would never love you that way? Perhaps you were a bookworm, so much so that you only saw movies based on books? Just maybe you were the antichrist who scared other kids to death (let's hope not). Then there's his character EVERYONE idolized; Richie Rich. Who didn't want a McDonald's in their house? Burger King fans probably. These are the characters that still make your inner child smile because they're most of the time relatable but nevertheless the most notable of your childhood.
Fast forward to when Culkin fell off your radar and you constantly questioned if he was even alive. Thank goodness Kunis started dating him or you would've assumed the worst. Finally in the early '00s your love was rekindled when he stepped into the eye-catching shoes of Michael Alig in Party Monster, then rolled even further into your heart as Roland in Saved! For super fans, you actually knew Kings existed.
That almost-10-year gap between Ri¢hie Ri¢h and Party Monster was rough on you, but you accepted the fact that Culkin had some rough patches he needed to work through. You also admired that he was able to step away from it all and become this sort of enigma. He rarely does things, he's not open about his life, and he looks like a ghost version of himself. All of that makes you love him more for some reason.
You treasured him so much as a kid that when he came back as an adult you held on for dear life, but at the end of the day you love that little weirdo no matter what.
Reasons I Love Macaulay Culkin
I'm typing this with a Pagemaster poster behind me and a purse in my room, I will watch Home Alone 2 anytime it's on TV, and I have perfected the funeral scene from My Girl. Like anyone who loves their childhood and all that comes with it, we have our favorites and Macaulay Culkin is one of the biggest icons from that time for me, and I bow at his movie greatness. It's not all about his '90s roles though — okay, maybe it is.
This is a personal quote taken from my Tumblr: "One of my goals in life is to meet Macaulay Culkin and thank him for the wonderful childhood memories. I wanted to be alone, rich, go on pirate adventures, and kill people too… Wait, forget that last one…" Seriously, I'm not that crazy, but I remember loving to hate him in The Good Son. That's the role he should've won an Oscar for; being able to make an audience want to let go of a kid's hand over a ledge, that's talent.
Again, it's not all kiddie films. Saved! is one of my top 10 movies of all time. Every character in it is flawless whether you love or hate them, and when it comes to Roland — I love him. He's this guy stuck with a witch in an angel mask for a sister. Well, he thinks he's stuck due to his wheelchair but then he rebels with the bad girl and befriends the other misfits to create the greatest movie (in my mind) to take on the idea of religion.
Macaulay Culkin may be this gaunt looking man who roams around New York City eating at Taco Bell, but to me he'll always be one of the best things to happen in my childhood and is forever a huge part of one of my favorite movies, and that's why I'll love him always and forever.