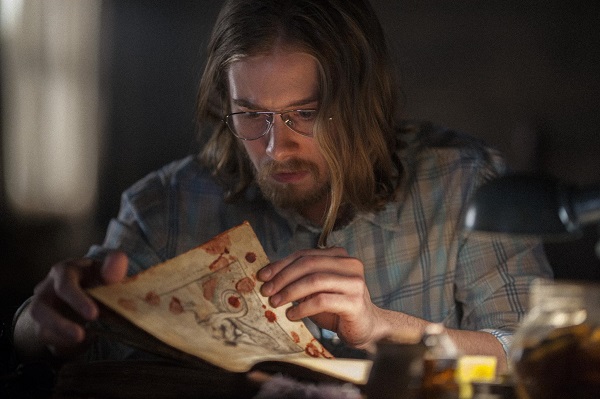 Usually these dudes and lady (Tina Fey was just the start, wait for the other lovelies who are in store) are usually pretty recognizable, so it was a risk to green light this one. Lou Taylor Pucci isn't a name you hear every day — shucks, this might be the first time you're laying eyes on it yourself — but that's the beauty of these guides. They're not only for the people who already love those featured, but for those who need new guys and gals to obsess over.
So for those who aren't aware of the awesome that is Lou Taylor Pucci, let me introduce you to why some of us already love Lou, and for those who are already alert, let's squeal together in unison over his adorable ways.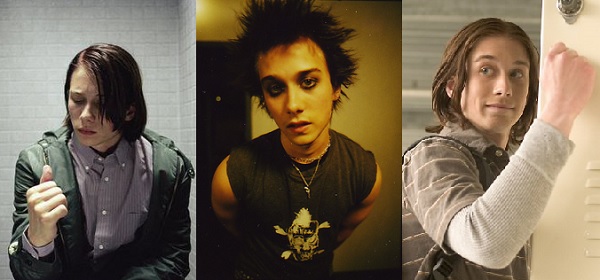 Name: Lou Taylor Pucci
Birthday: July 27, 1985
Place of Birth: Seaside Heights, New Jersey
Instagram: @lucianotfarina
Best Known For
Think back to 2005, you were watching MTV for one reason or another and Green Day's "Jesus of Suburbia" came on. The kid in that, "St. Jimmy," was Lou Taylor Pucci. That was a big year for Lou. He not only became the new face of post-adolescence angst because of Green Day, but also because of the indie movies he starred in: Thumbsucker and The Chumscrubber. After that he was in movies here and there like Fast Food Nation and The Answer Man. All supporting roles until he starred alongside Dennis Quaid as his son in Horsemen in 2009. Most recently, Lou was on an episode of HBO's Girls and is in the upcoming Evil Dead. Yes, that John Lennon looking dude, that's Lou Taylor Pucci.
5 Quick Lou Taylor Pucci Facts
Lou's guitar skills are genetic. His dad was a guitarist for The Watch and Leap of Faith.
You may've missed him in Fanboys as he was Boba Fett #1.
One of Lou's not-so-secret talents is his gift of sleight-of-hand.
He owes acting to his aunt. When he was 10 she bribed him to try out for a community theater production of "Oliver," and the rest is history.
One of Lou's best pals is fellow actor Patrick Fugit aka one of my soul mates (last part may not be a true fact).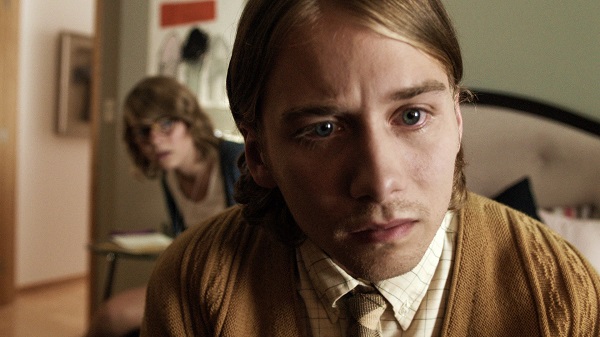 Reasons You Love Lou Taylor Pucci
You most likely fell in love with Lou after he was in the Green Day video. In an instant you became enthralled by his punk rock demeanor. With no clue as to who the man behind the character was, you started to refer to "St. Jimmy" as your boyfriend. Your friends thought it was weird to reference some random guy as your love, but you didn't care.
Either you kept track of his every move that year and supported The Chumscrubber and Thumbsucker, or it was these movies that made you cock your head to the side when you saw that Green Day video and go, hey, is that Lou? Either way, it was 2005 when you fell in love and, besides his bright, beautiful eyes, you loved Lou because he encased this idea of rebelliousness in those few projects from the start.
Over the years you've had to work hard to keep tabs on Lou because he's not one of those actors who have headed to the overnight spotlight. He's taken his time and you respect the roles he's chosen and that under-the-radar persona he's kept. He's an indie kind of guy that you know very little about because he doesn't call TMZ every time he makes a move to ensure that his personal life is newsworthy.
So when it comes to Lou Taylor Pucci, you fell in love with his angst ridden roles, but have continued to love him due to the unorthodox path he's chosen to live both professionally and personally.
Reasons I Love Lou Taylor Pucci
While TRL was my after school ritual, Lou didn't catch my eye in that Green Day video. Actually I hated "St. Jimmy" because he appeared an adult and threw the eggs his mother made him. I was like, really? You're like 20 and that disrespectful? So no, Green Day was not responsible for my heart taking stock in Lou Taylor Pucci.
Widely known facts about me: I am a sucker for cheesy pop songs, pictures of baby animals, and any movie that stars teens learning about life and overcoming the crap reality throws at them. Thumbsucker was just that, so after I watched it for the first time some random day on TV, I took a mental note of Lou and catalogued him in my crush index. Then my love for Jamie Bell led me to watch The Chumscrubber. It's a bit darker than the other, but if you haven't seen this one, please do yourself a favor and do so. Lou isn't the star, he's just a lovable follower who got caught up with the wrong crowd. That's at least how I've always viewed it.
Both movies deal with the idea of medicated teens and how much pressure parents can put on their kids, and what the lack of adult supervision can do to pill induced youth. Personally I never dealt with my issues through a prescription. I chose to write to deal with all that instead, but I remember asking my mom only once if I could go on anything to handle some problems I was having senior year of high school. Long story short, the answer was no and I continued to write instead.
Anyways, I fell in love with Lou not just because he was this cute guy who starred in movies I had to have in my possession, but because of what those movies taught me: I didn't need to rely on pills to get by.