This was meant to be the last, but I had so much to do and think I'm going to go out big for this year next week. So hey, '90s fans — Leo got bumped up and I apologize to my old man boyfriend Steve Martin. One day I will write about how I was a child with a crush on a man with a full head of gray hair, but today is not that day. Now more on the man who can't catch a break when it comes to Oscar gold.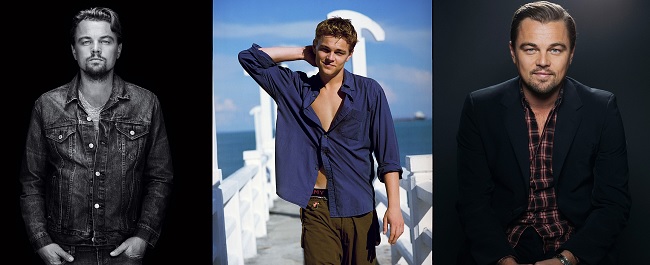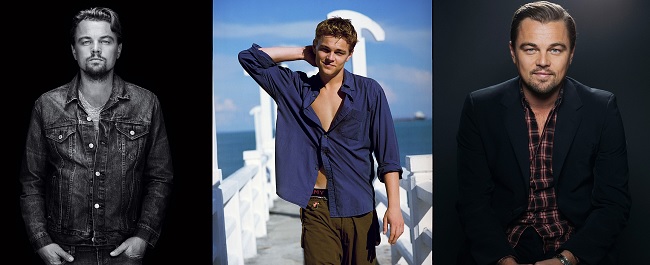 Name: Leonardo Wilhelm DiCaprio
Birthday: November 11, 1974
Place of Birth: Hollywood, CA
Twitter: @LeoDiCaprio
Best Known For
Kirk Cameron used to be the only thing to look at on Growing Pains. That was, until the day Leo walked in as Luke. Right before that he scared in Critters 3 and soon after he won over critics in What's Eating Gilbert Grape. It was clear that he was going places and for a time he was a teen heartthrob thanks to making Shakespeare understandable in Romeo + Juliet  in '96. Then a year later those who hadn't taken notice yet had him shoved down their throats thanks to a little movie by the name of Titanic. After that he went on to do Oscar-worthy roles here and there, but alas — he still hasn't won one. Maybe he'll score with the upcoming The Revenant.
5 Quick Leonardo DiCaprio Facts
He is the son of a comic book dealer.
Christian Bale should thank him. Leo was originally supposed to be in American Psycho, but his schedule made him have to drop it.
He battled OCD as a kid.
Before she was married to the current king of the NFL, Gisele Bündchen dated Leo.
Leo's really big into Mother Earth. He's a self-proclaimed environmentalist.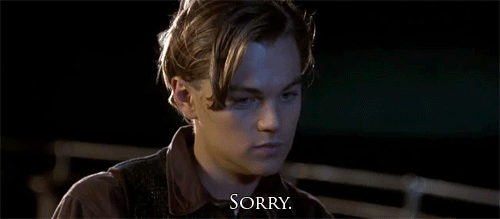 Reasons You Love Leonardo DiCaprio
Anyone who was like seven to 233434 when Titanic came out will tell you that there was no other man in the world who could compare. That's where many of you fans' hearts reside. At least, that's where the obsession began. Then all of a sudden channels started to show the Growing Pains reruns and your budding hormones couldn't take it. Some moved on, but a lot of you still consider Jack Dawson your first look inside what a man should be and because of that you're not sure if you'd date anyone who wouldn't let you float on a piece of wood in freezing water (even though you could both could've fit and survived). Not only was Leo's Jack an eye opening moment to what you expected when it came to romance, but it set the bar for what you expected from actors.
There aren't a lot of misses on his resume and you appreciate his ability to pick roles that never fail to impress. Every time he gets an Oscar nomination, you're still as excited as the last time and you know one day — one day the big win will happen. When that happens you'll post the longest sentiment on Facebook and tell all the haters what you've known all along: your boy can act.
Then there are those of you who love him offscreen for his playboy ways. Hey, you can't blame a guy for surrounding himself with supermodels. Wouldn't you if you could? He lives this rock star life, but really — he's not the kind of guy who's stupid about it. He rarely has scandals and when he does make news, he's usually trying to push the focus onto his environmental causes. He's not just a party animal, he has a brain in that head of his and puts it to good use. You respect both sides of his personal life wholeheartedly.
It's obvious Titanic spawned a lot of love for Leonardo but over the years you've either kept only that close or have become one of the many who hold onto hope that the Academy will recognize his greatness as much as you do. Others just love who he is as a regular dude: partying with an agenda for the Earth.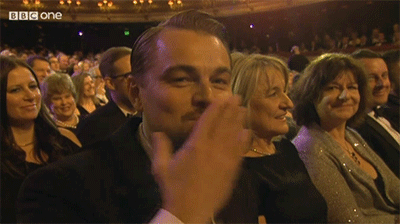 Reasons I Love Leonardo DiCaprio
A Titanic poster hung on my bedroom wall and I've seen it in recent years in theaters. It's a love story bred from a real life tragedy that still works all these years later and I'm sure it will never not be a great movie to put on. Of course that's why I'll always have some love for Leo, as well as the magic that is What's Eating Gilbert Grape, but let me tell you why Leo kind of makes me sad.
He didn't age well. His head seems to be getting bigger but his face stays the same. He's odd looking and my heart aches that he's no longer Jack or even Luke. What happened to that cutie pie? Oh yeah, age — it's a cruel thing. It's sad when your teen idols grow up and aren't as adorable as the Tiger Beat centerfolds anymore. So while Jack Dawson, Luke, and Arnie will forever be in my heart for being awesome additions to movie nights and reruns, current Leo continues to be a let down.