Last night I had one eye on this intro and the other on The Following, then RuPaul's Drag Race. It was clear writing about Lena Dunham was taking a backseat once again. She's never been someone I've known too much about. Like many who don't watch her hit HBO show, we only know she isn't afraid to bare it all. While I'm not a fan in the least, I knew she was someone that had to be mentioned in this series because it's always nice to celebrate women who not only act but take the reigns in creating, writing, and making their own way in Hollywood.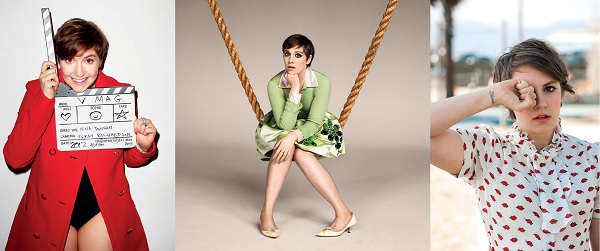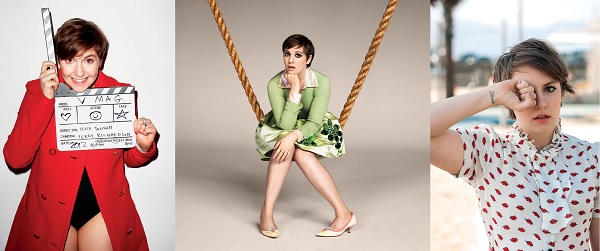 Name: Lena Dunham
Birthday: May 13, 1986
Place of Birth: New York City, NY
Twitter: @lenadunham
Best Known For
Sometime in the past Judd Apatow made a deal with the devil because almost everything he touches turns to gold. If this were about him we'd then go on to list the piles of stars he's worked with over the years like James Franco, Seth Rogen, and Jonah Hill. Well, it isn't, but he did have a hand in bringing Dunham's Girls to the world and that's what most of us know her for. She's hosted Saturday Night Live, lent her voice to Adventure Time, and done her thing in her own Tiny Furniture — but for now and the rest of her career, her name will always be synonymous with Hannah Horvath.
5 Quick Lena Dunham Facts
Like Hannah, she has OCD in real life.
She's never had an acting lesson.
When Girls airs, she's usually on Twitter reading fans' comments.
In 2013 she was one of TIME magazine's 100 Most Influential People in the World.
While she's been dating musician Jack Antonoff for awhile, she won't get married until everyone can.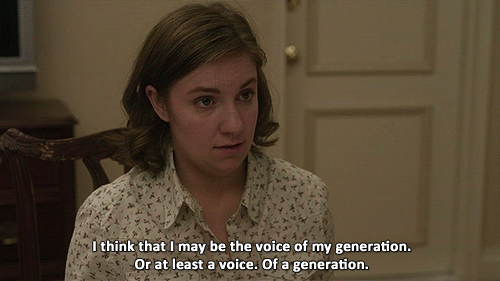 Reasons You Love Lena Dunham
Never having watched her show, some research had to be done and when it boils down to it, fans of Girls love the show and Lena's character because she's a dreamer with a toe in reality. She wants to be a writer — a job that isn't the norm. It won't pay the bills right away, and those who tune in see themselves in her. Not only does Hannah Horvath give you hope, but Lena does as well. She's basically her character, only with less financial stress and a little more clothing. You love her and her character's drive to succeed in a career that isn't what most try, because maybe you yourself are a writer, an actor, a musician, or anything that calls for creativity over normalcy. Aside from that, Hannah and Lena are both amazing creatures because they have supposed faults they are not afraid to share. Their acceptance of their bodies and willingness to be open about things like sexuality have helped you become more comfortable with yourself.
In a time where shows about a group of friends usually look like the cast of Friends, Lena has given a semi-raw look at what it's like to be 20-something and that's what you needed. While you love shows like New Girl as well, you are far from a perky Jessica Day, and are more a Hannah in every facet of life. That's why you love Lena — she's one of the most realistic women in Hollywood who doesn't hide who she is and puts it all out there, figuratively and literally.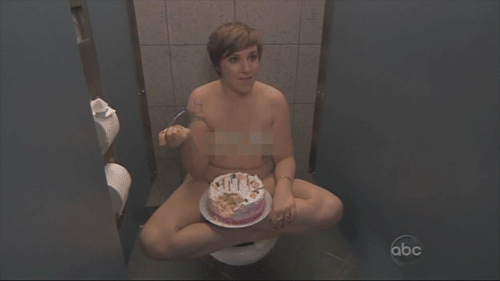 Reasons I Love Lena Dunham
Multiple people have told me to watch Girls. I've failed to listen to them all. They think because I write that Lena Dunham's character will be some sort of muse for me. I thought about that until I researched Hannah Horvath for this piece and, yeah, I'm not sure I'd ever be able to see myself in her because reality does not work out like a TV show. Nevertheless, while I don't love her for a show I've never watched and a character that some say I should admire, I do appreciate Lena Dunham showcasing the ups and downs of being 20-something.
It's hard. There's a quote about this decade of life. Something along the lines of not being a teenager anymore, but at the same time not really being an adult just yet. Our mistakes are put under a magnifying glass because for some reason people think once you hit 18, you should know better. It's been 10 years since my 18th birthday and I'm barely starting to realize right from wrong. Like Hannah, I've battled surviving while writing, the intimidation of dating, the ins and outs of sex (no pun intended), the formalities of friendship, and so much more. Hmm, maybe I should watch Girls after all because it seems that it may be one of the only programs really showing what it's like to be in your 20s. Not everyone will head to head to rehab or try to hook up with their boss, but it's on the right track — I guess.
Now that I'm considering watching this show, I'll also say and end with this: one of the major reasons I respect this woman is that she has a real body. She doesn't hit the red carpet strapped up in Spanx, but rather wears and doesn't wear what she wants. In a world where blonde hair, blue eyes, and a size 0 is shoved down our throats as the beauty standard, it's refreshing to see someone stand up and say, "No, that's not the case."