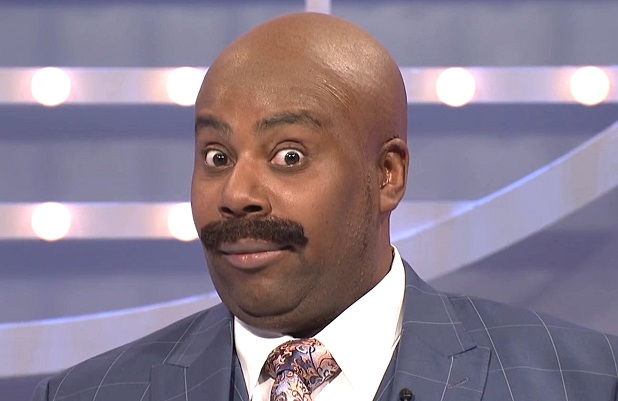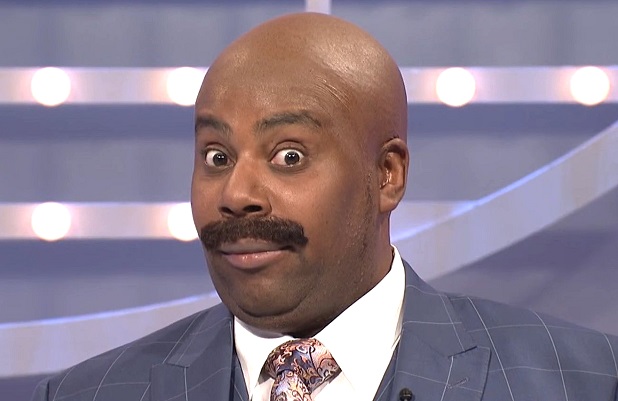 We started this year taking a step back to the glorious time that was the '90s by celebrating actors that not only added gems to pop culture but helped inspire elder millenials in various ways; from Christina Ricci's spooktacular Wednesday Addams to Rachael Leigh Cook's marvelous makeover in 'She's All That.' Now we're capping things off with an actor who is one of, if not the best child actor of all time because he went from dominating sketch comedy as a youngster to being the longest-running 'Saturday Night Live' cast member – ever. Kenan Thompson, this fan-out is for you.
Name: Kenan Stacy Thompson
Birthday: May 10, 1978
Place of Birth: Atlanta, Georgia
Twitter: @kenanthompson
Best Known For
If there was one thing that reigned supreme in the '90s it was kids' sports movies. 'The Sandlot,' 'Little Giants,' 'The Big Green,' all classics in their own right but some would argue 'The Mighty Ducks' is the best of them all because it was a series; each one as great as the last. And of course, we wouldn't be talking about them if Kenan Thompson wasn't involved (with the best two). He made his debut in 'D2: The Mighty Ducks' and from there was a staple in the lives of kids everywhere until they rang in the new millennium.
Not only was he part of one of the biggest kids' sports movie in 1994, but he also helped bring Nickelodeon's 'SNL' inspired kids' sketch show, 'All That,' to life. Nickelodeon quickly realized the chemistry he shared with 'All That' costar Kel Mitchell and two years later they had their own show, and in 1997 their own movie based on one of the best sketches 'All That' had; 'Good Burger.' After his time with Nick, Nick, Nick, Nick, Nick, Nick, Nick Kenan continued working and three short years later he was back in the sketch, only this time at 'Saturday Night Live.'
Now the longest-running cast member to date, Kenan has been able to spread his wings a bit with 'Bring the Funny,' executive producing the next generation of 'All That,' and working on 'The Kenan Show' which is expected to drop in 2021.
5 Quick Kenan Thompson Facts
Kenan has played Kenan Rockmore on 'Kenan & Kel,' 'Sabrina, the Teenage Witch,' and 'Cousin Skeeter.'
'Saturday Night Live's' Lorne Michaels once said Kenan was "the glue" of the cast. In the past, he referred to the late Phil Hartman as such. Talk about high praise!
Fans of 'Felicity' will always remember Kenan as DeForrest Ingram.
His wedding anniversary is 11/11/11.
While he's a New Yorker now, his football-shaped heart will always reside with the Atlanta Falcons.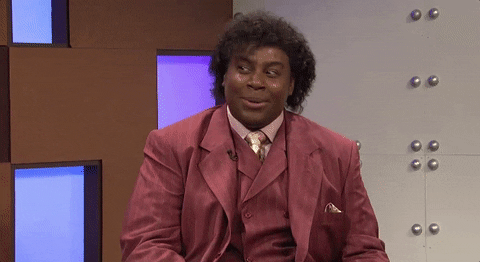 Reasons You Love Kenan Thompson
Kenan Thompson has been with many of you since you were kids and proved that if you love what you do and find it early, go for it and do it for as long as life will allow. A lesson I'm sure many love this sketch king for, but for the lot – it's his recent and impressive time on 'SNL' that has given you so many reasons to love him.
When Kenan Thompson first joined the cast of 'SNL' he was among legends like Jimmy Fallon, Tina Fey, and Amy Poehler. In the years that have come and gone, he's acted alongside everyone from Kristen Wiig to Bill Hader and then some, and while there are fans that will argue current seasons haven't been as great as the ones that came before, no one can ever say a damn thing about Kenan Thompson because like Lorne said, he's the glue. Consistent in all he does; every character, every choice.
No matter what season it is, you can always be sure he'll be the saving grace of any sketch he's a part of. Whether it's a spoof of a current movie or one of the fan favorites like 'Family Feud' in which he does Steve Harvey better than well, Steve Harvey. You also admire how he takes charge behind the scenes. In 2013 he put his foot down and said he'd no longer play female characters. This wasn't because he was against putting on a dress. It was because he wanted the show to hire actual Black women. The following season we were given the comedic genius that is Leslie Jones. That deserves a huge #blessed.
There are so many kids out there who are told every day they'll grow out of their current hobby. That it's just a phase, but Kenan Thompson has been doing improv for well over 20 years and he started when he was barely old enough to drive. He's surpassed many 'SNL' greats with his lengthy time going live on Saturday nights and in that time has been nothing less than perfect. Yes, he may have broken character a couple of times but hey, it happens!
You love him because he's not only proven a childhood passion can surpass expectations but for his consistency and poise on and off-screen on 'SNL.'
Reasons I Love Kenan Thompson
Perhaps my love of being home on the weekend was spawned as a child. Who could blame me? ABC's TGIF, Nickelodeon's SNICK, FOX's killer Sunday Night Lineup. It was all too good to miss, and of course, Kenan Thompson was a huge part of my Saturday nights. Weird to think that's been his night for almost a quarter of a century, right?
Like you, I love Kenan Thompson because he's admirable in the fact that he took what he loved to do and made it work for him as an adult – in the biggest way possible. It's never easy for a kid, even a teen, star to stay relevant once they grow out of a certain demographic. Luckily for him, sketch is ageless entertainment. One that he's proven to be the master of.
And while I love how inspiring his career has been and I will laugh at 'SNL' when I catch an episode here and there, what I love most about Kenan Thompson is his loyalty to where he came from. It breaks my heart when an actor looks back on something they've done, something fans are so diehard about and dismisses it. Like it was just a stepping stone to get them to where they are now and not something they're proud of. Not Kenan.
He's on freaking 'Saturday Night Live' and he didn't have to appear alongside his old castmates on Nick Cannon's 'Wild 'n Out' or bring 'All That' back for a new generation – and appear on it – but he did. He freaking did all of that, and with a smile on his face. It's refreshing and endearing to know that someone who has literally been a part of your childhood and adulthood is nothing but pure and happy to have been.
In a world where nothing is certain, it's nice to know that for those who grew up in the '90s one thing will always be and that is Kenan Thompson. And for that, I have nothing but love.