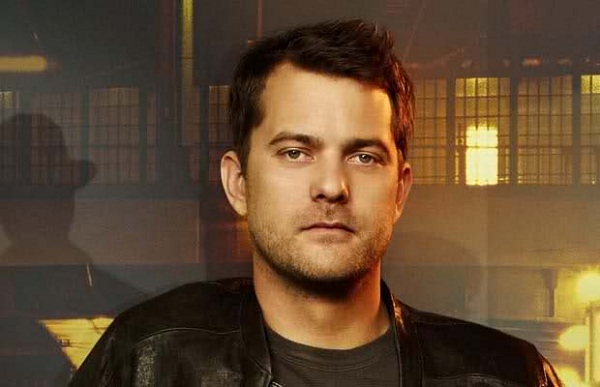 Months ago I was like, "Self, remember to pay tribute to Joshua Jackson before Fringe leaves the air". Only a week late, but hey, at least I remembered sooner than later. Looking back, you wouldn't think that you'd still know and be able to recognize anyone from an overdramatic teen show on The WB (see, that's how long ago it was) but, alas, Joshua Jackson and his fellow Creek costars are still relevant. But enough about them as a whole. This is about Joshua Jackson, the boy we've watched go from a hockey playing all-star to a dude named Pacey to a sci-fi king, and oh yeah, all that other stuff in between.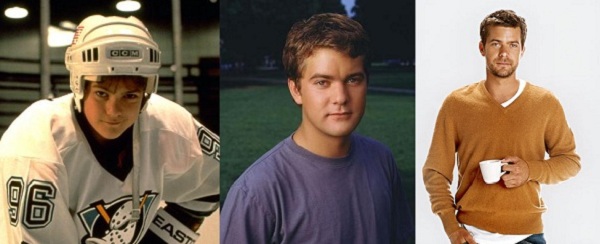 Name: Joshua Carter Jackson
Birthday: June 11, 1978
Place of Birth: Vancouver, Canada
Twitter: @VancityJax
Best Known For
"I don't wanna wait…" You may have never seen an episode of Dawson's Creek, but you know that theme song and you know the actors that came from it, Joshua Jackson being one of them. But before he was Pacey, he was Charlie Conway on the ice in The Mighty Ducks trilogy. During his days on the Creek, Joshua went into movies, starring in Urban Legend and The Skulls and being one of the most memorable young stars in the dark cult classic Cruel Intentions. Jackson found himself one of the lucky ones who was able to stay busy and not fall into a funk after his "teen heartthrob" years were over. In 2008 he landed a lead role in FOX's Fringe as Peter Bishop. Fringe went on to be FOX's second longest running sci-fi series after the mega hit The X-Files, ending its run just last week after five seasons.
5 Quick Joshua Jackson Facts
Staying alive… Joshua's first concert experience was The Bee Gees.
Two huge roles he went out for and didn't get? Captain Kirk in the recent Star Trek and Batman, which of course went to Christian Bale.
He was arrested at a hockey game in 2002. Do you think someone quacked at him?
Turns out he once blamed Jon Stewart for getting kicked out of high school, "[The show] played, at least where I grew up, at 1:30 in the morning, so I would stay up at night to watch Jon Stewart, but then I'd be too tired — or too lazy — to go to school in the morning. So I'd just take the first couple of classes off, 'cause I wanted to be fresh when I got there."
Does anyone know if he was invited to Katie Holmes and Tom Cruise's wedding? Let's hope not because he's allergic to nuts…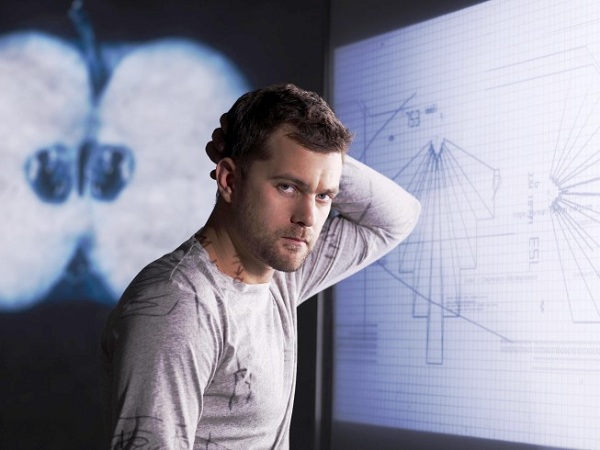 Reasons You Love Joshua Jackson
There are three eras in Joshua Jackson's life where you might've fallen in love with him. If you're my age, you saw him in The Mighty Ducks years ago and fell in love with his leadership ways as Charlie Conway. Fast forward to 1998, you were barely realizing those inevitable changes of puberty and The WB was teaching you about the dramatics of teenage hormones with Dawson's Creek. You didn't go for the lead, no, you were more interested in Pacey because when it came to the Creek, the brunettes were just better looking (Katie over Michelle, by the way). You could've possibly been in love with Mr. Jackson since the beginning and are a super fan that's followed him his entire career and he's your ultimate idea of what a man could be. Or maybe you aren't my age. Maybe you're a sci-fi fanatic who's still in high school who was yearning for a primetime TV fix when Doctor Who wasn't on. You landed on Fringe and it was there that you found Peter Bishop: a man who was not only easy on the eyes, but also intelligent. So if you've loved Joshua from the start, you've loved the consistency in the endearing characters he's been able to create over the years. He's been a familiar face for you from adolescence to adulthood and if you could, you'd thank him with something special… if you catch my drift. But if Fringe was the reason you became obsessed, it's because you're a sci-fi freak who happens to be a sucker for a boy, uh, man with next door looks.
Reasons I Love Joshua Jackson
Let's get this straight… I've watched five minutes of Dawson's Creek in my entire life. I landed on it one night when I was younger and some chick was crying in a church. I found it to be too much, and I love Degrassi for Christ's sake. As for Fringe, not my thing. I heard it's good and I'm sad to see FOX lose a Friday night show, and I'm sad for the fans that will now have a hole in their weekend "social life," but my love and appreciation for Joshua Jackson will forever be encased in The Mighty Ducks trilogy. I was (and still am) a fatty and sports were not on my "must do" list as a kid, but sports movies for kids? Those were amazing, and while other kids were going out for Little League and Pop Warner, I was glued to movies like The Sandlot, Little Giants and, of course, The Mighty Ducks. Joshua Jackson wasn't the boy who caught my heart — that love is forever for "cake eater" — but I loved Joshua's Charlie Conway because he was always the leader both on and off the ice and who didn't think that was cool as a kid? So I love Charli… I mean, Joshua Jackson not for being a part of the Creek or anything he did after (although he was amazing in Cruel Intentions) — I just love him for being an amazing fixture in my childhood.