Since this is the first of this weekly series, I thought I should let you know why this came to mind. If you stepped into my mind, you'd find it set forever at about age 12. When I see a cute guy on TV or in a movie, I can't help but run to Tumblr to search for countless pictures. I blame Backstreet Boys for this fangirl insanity. The "need" to know just about everything there is to know about the guy — from where he was born to his favorite color to his favorite meal. And in case you're wondering… yes, I know all these facts about Nick Carter of Backstreet Boys off the top of my head. I'm 25 and I have a problem, but not one I want to fix.
So I thought I'd put my fangirl ways to use and bring you some of the most talked about, cutest, and most talented men whose fandoms take it to the next level of extreme. It was hard to decide who to start out the gate with, but when it boiled down to it, I had to go with almost every girl's fantasy, Mr. Joseph Gordon-Levitt.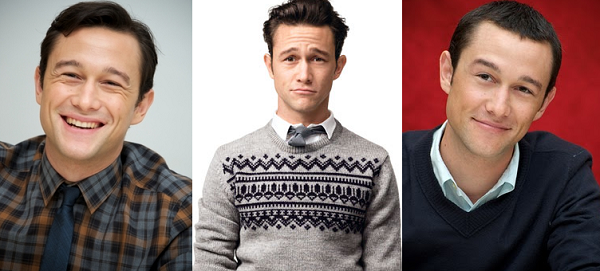 Name: Joseph Gordon-Levitt
Birthday: February 17, 1981
Place of Birth: Los Angeles, CA
Twitter: @hitRECordJoe

Best Known For
At the tender age of 13, he made you believe there were angels in the outfields of a baseball field. A couple years later he played a long-haired alien on 3rd Rock from the Sun. During that time he won some girls' hearts in the teen classic 10 Things I Hate About You. Come 2009, "some girls" turned into 99% of women and men who watched him try to win over Zooey Deschanel in (500) Days of Summer. Since then he's been unstoppable: G.I. Joe, Inception, 50/50, The Dark Knight Rises and, most recently, Looper.
5 Quick Joseph Gordon-Levitt Facts
He's not only pretty, but smart. He graduated high school with honors and went on to attend Columbia University in NYC.
While you love him now, he once played the most annoying kid on Roseanne, George.
Almost never got some huge roles. He got Inception after James Franco turned it down, and 50/50 went to Joseph after James McAvoy had to pull out.
Why the two last names? He told Conan O'Brien in 1998 that it's because he has hippy parents who decided to give him both of their last names. Mom's being Gordon and dad's being Levitt.
A costar dater? Rumor has it that he dated not only Julia Stiles but Larisa Oleynik, both of whom he starred in 10 Things I Hate About You with.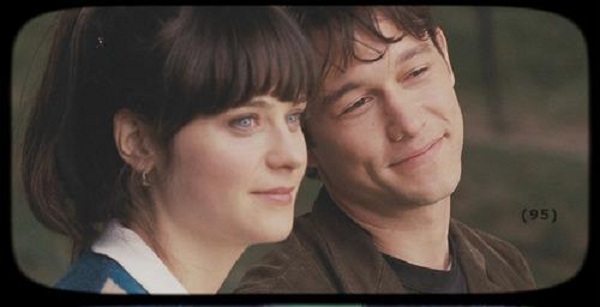 Reasons You Love Joseph Gordon-Levitt
Other than those dimples that are birthed from a stunning smile… it's his ability to play characters time and time again that never disappoint. Okay, well, he was kind of a dick in G.I. Joe, but even then, did you care? Personally, I feel it wasn't until he played the helplessly-devoted Tom in the hipster-loved (500) Days of Summer that he got on everyone's list. That was the movie that transformed him from the little kid to a guy that made girls stop and say, "Get in my pants." He was no longer that kid with long hair that could be mistaken for a girl with the too-long name, but now a man who could simply be known by three letters: JGL. Little girls love him because he's adorable in an innocent way and represents a sort of nerdy dude (yeah… apparently glasses and one indie flick qualifies). Girls my age and older want to jump his bones because he represents the perfect mate. He can be funny, he can be serious, he can sing, he can dance and, after his last time hosting SNL, you know he can tackle his duties in the bedroom.
Reasons I Love Joseph Gordon-Levitt
Here's the thing, I don't fangirl over JGL. I just don't, but I get it. He's a good looking guy and after his homage to Magic Mike on SNL, I did fan myself and yearn for a cigarette. I wasn't a fan of (500) Days of Summer and would've rather watched him flap his arms in Angels in the Outfield. Sadly, I only have it on VHS and it's somewhere buried in my mom's shed. But there is one good reason I tip my fangirl cap to JGL: My belief that he's shacking up with Zooey Deschanel and one day they will make the most hipster baby on Earth that rocks Etsy clothes and listens to lullabies on vinyl. Yup, and I didn't even like their movie, I just think they're soul mates and want them to mate. And that's the reason I love JGL. I love him because of the possibilities he has with little Ms. Doe-Eyes.