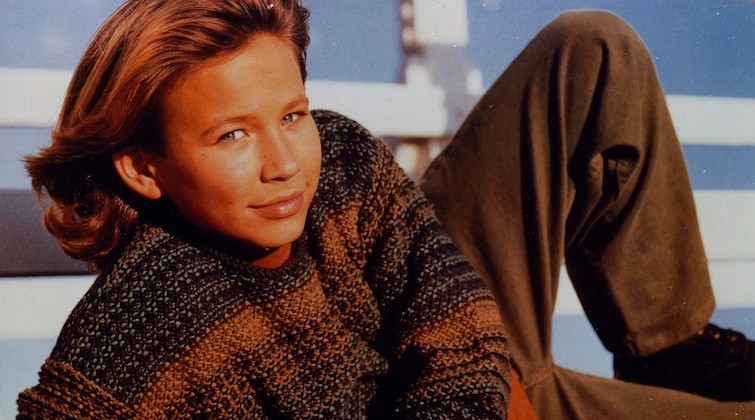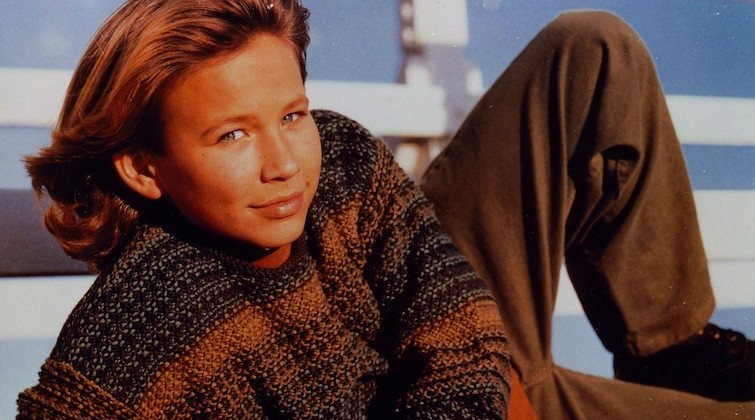 Hello, hello, hello! In case you don't know, my name is Kendra and I'm a proud fangirl. So much so I created this little series many moons ago but tucked it away in 2015 because I felt we needed time to allow new favorites to enter our hearts. Since then we've gotten Zendaya, Finn Wolfhard, Riverdale, and so many others so it was only fitting that I make the first month of this comeback all about '90s nostalgia.
Okay, it makes zero sense but don't worry. All of the above are coming throughout 2020, but we couldn't move forward without looking back at the famous faces who kickstarted so many of our fangirl and fanboy ways. None of them bigger than our premier Tiger Beat poster boy, Jonathan Taylor Thomas. Who from here on out will only be referred to as JTT because that's how the rules work.
Name: Jonathan Taylor Weiss
Birthday: September 8, 1981
Place of Birth: Bethlehem, Pennsylvania
Twitter: Sadly JTT isn't online, but can you imagine if he was?!
Best Known For
Randy Taylor. The character 99% of us in the '90s had a crush on because Brad was MEH and Mark was the most annoying brother until he went goth, but that's another story for another day. Of course, we're talking about the hit ABC series Home Improvement, which wasn't JTT's first role but most definitely his big break. As soon as we saw those dimples – we were done, and the studios knew it. Three years later he was voicing young Simba in The Lion King and it was great to hear the cutie but rabid teens and tweens wanted, needed, more. Soon enough we had a plethora of movies like Man of the House, Tom and Huck, and Wild America. The latter finally teaming him up with Devon "Swoon" Sawa. But unlike many child stars, JTT walked away from fame with his dignity and worked sparingly in the years that followed making 20-somethings squeal in 2004 when he popped up on 8 Simple Rules and later reuniting with his former TV dad Tim Allen on Last Man Standing for a recurring role.
5 Quick JTT Facts
Party of Five's Lacey Chabert wasn't the only '90s idol to voice a character on Nickelodeon's Wild Thornberrys. While not a main character, JTT was Tyler Tucker on a handful of episodes.
Vh1 placed him at #25 on their 100 Greatest Kid Stars list. Really? More like top 10 material, but okay…
He's a Columbia University graduate.
Yes, he's freaking Simba and no one could ever compare but did you know that he didn't sing any of those iconic songs? Nope, that was Smart Guy's Jason Weaver.
If you're a huge Brady Bunch fan, then you know JTT played Kevin Brady, Greg's son on The Bradys. It's possible you don't though because that spinoff only aired six episodes in 1990.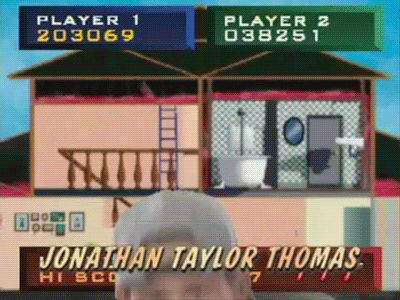 Reasons You Love JTT
He's like totally da bomb, that's why.
No really, the reason so many of you initially got caught up in your feelings after seeing JTT was that he was without a doubt the cutest boy not only in the Home Improvement cast (sorry Richard Karn!) but on TV, that was your age. Think about it. You had years of fawning over Uncle Jesse under your belt but he was a legit grown-up, Zack Morris was a hunk – he was still a little too old for most, and we were still a couple of years out from being introduced to Shawn Hunter on Boy Meets World. So when JTT came into view it was like crushing on someone on the playground. Only absolutely no one at school could match that face.
Then, of course, he went on to voice one of the best Disney characters – ever – in one of the greatest not even animated, but movies ever. The Lion King took JTT from tween heartthrob to movie star royalty. Suddenly your walls couldn't keep up because you had to continue to fill them with new posters every time he had a movie out. Man of the House, The Adventures of Pinocchio, and later a little more grown in I'll Be Home for Christmas. All of the above and then some sent your hormones every which way.
Then all of a sudden your JTT-shaped world came to a halt. It was announced JTT would be leaving Home Improvement. On the show, he was like heading to Costa Rica or something, when in reality the boy just wanted to live a normal life and go to college. The reason on the show and in real life didn't matter because it all felt like a betrayal. While you suffered greatly and slowly started to replace those JTT posters with boy bands and later the likes of Good Charlotte, you kept a little piece of JTT in your heart because at the end of the day, you never forget your first love and for many in the '90s, JTT will forever be just that.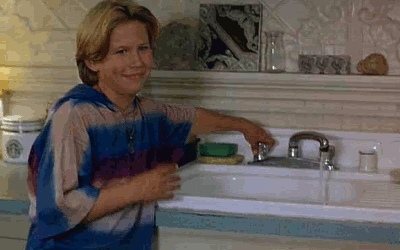 Reasons I Love JTT
This is one of those times where I can pretty much say, samsies because you and I have the same reasons for loving JTT but I'm going to take it a step further. Home Improvement and The Lion King will forever be staples in my heart, but I have a huge adoration and so much respect for live-action kids' movies and JTT is a big part of that.
Back in the day studios were tossing the likes of Man of the House and Tom and Huck at us and we loved every second of it. Today? Try and name a movie like that in theaters. There are so few because it's not like it used to be. Today our child stars are all over on Stranger Things and with their schedule, they grew up so fast between seasons it was like, okay…so Will is still getting messed with in college? Plus, they're doing Blockbusters in their downtime and not movies like the goofy ones actors their age did once upon a time in Hollywood.
Back in the '90s, we had not only JTT but the dynamic force of the Olsen Twins, Devon Sawa, Christina Ricci, Thora Birch, and so many others that I could do a whole month highlighting them (if you read this the rest of January, you'll see a few more). JTT helped to usher in a whole new wave of young talent and with that brought us so much amazing, timeless content that I will forever be grateful for.
From the initial crush to the movies he left behind after he went off to live a life of normalcy, I'll always have love for JTT because, in so many ways, he helped define not only live-action kids' movies when I was younger but a decade I would trade anything to live in again.