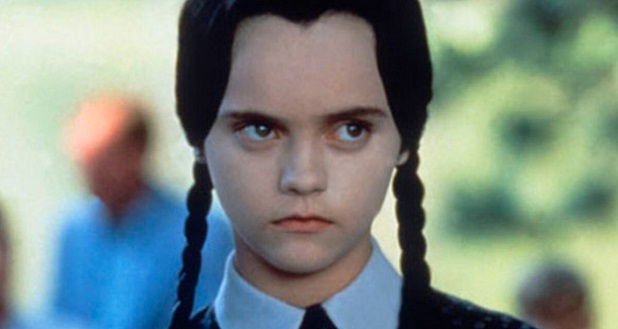 If Rachael Leigh Cook was the girl next door, Christina Ricci was that neighbor down the street your parents were wary of, but you befriended anyway. While she did her fair share of happy-go-lucky kids' movies that continue to entertain today, her 30 years in Hollywood have been filled with risk taking, bar setting roles that have made her a supreme in the eyes of many; us included.
Name: Christina Ricci
Birthday: February 12, 1980
Place of Birth: Santa Monica, California
Instagram: @riccigrams
Best Known For
When your first major role is alongside Cher, you have bragging rights for the rest of your life. Especially if you're only 10-years-old at the time. Christina Ricci went from playing Cher's daughter in 'Mermaids' to stepping into the role every moody child has attached themselves to since the 1960's; Wednesday Addams. Only Ricci was able to make the character her own and in many ways set the standard for who we knew Wednesday to be. She reprised the role two years later in '93 and from there was our favorite tween movie star in 'Casper,' 'Now and Then,' and the sometimes forgotten adventure with 'My Girl's' Anna Chlumsky 'Gold Diggers: The Secret of Bear Mountain.' As the years went by, Ricci did some growing up and her roles showcased that as she starred in 'Fear and Loathing in Las Vegas,' '200 Cigarettes,' and 'Black Snake Moan.' Today she's still going strong with a few projects in the works, including a new TV series, 'Yellowjackets.'
5 Quick Christina Ricci Facts
If you've taken in the audible 'Gossip Girl' book, you may have recognized Ricci's voice as she is the narrator.
She has one child named Freddie.
Speaking of Freddie…she almost starred alongside Freddie Prinze Jr. and Sarah Michelle Gellar in 'Scooby Doo,' as she was considered but the role of Velma that eventually went to Linda Cardellini.
When it comes to pint-sized celebrities, she definitely makes the list at barely 5' tall.
She and Michelle Williams were roommates while filming 2001's 'Prozac Nation.'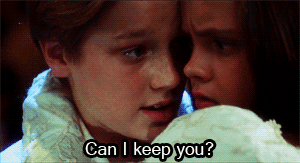 Reasons You Love Christina Ricci
So many times we've seen how hard a remake can fail. Whether it's taking a movie or a comic series and creating a TV show ('Napoleon Dynamite' and 'Riverdale' I love the latter but it's questionable 99.99% of the time), remaking a movie altogether (who ordered that Tom Cruise 'Mummy?'), or of course taking a TV series and giving it a big screen adaptation (Nicole Kidman needed to twitch her nose harder for 'Bewitched' to matter).
Why though? It's because once you have a particular set of characters played by certain people in your heart, it's hard to shake. So that's why when it is pulled off seamlessly, you have to just sit back and applaud. Which is what we did and will continue to do when it comes to the '90s retelling of 'The Addams Family,' of course starring our lady of the hour Christina Ricci.
Everyone in that cast was perfection from start to finish, especially in the sequel (which I'd argue until the end of time outshines the first) but it was Ricci who made those movies next level for people my age. While you adored the romance of her onscreen parentals, it was her performance as an offbeat, monochromed child with little to smile about that you placed on your oddball pedestal. For fans of Ricci's Wednesday Addams were and forever are those kids who don't play into the expected or the norm. They walk to their own beat and dance accordingly.
Because that was Ricci's first huge role, it's what she'll always be associated with and unlike some child stars who dismiss those types of projects when they grow older, she embraces it fully; often posting Wednesday tattoos on her Instagram in a celebratory fashion. Just another reason you love her; she's a fan of the fandom just as much as you are.
And as she's grown up, you've gotten to appreciate her risk taking in the roles she's chosen not only in movies and on TV but in real life as well. As a national spokesperson for RAINN (Rape, Abuse & Incest National Network) she's shown major strength and encouraged fans from all over the world to speak up and out against abuse. Fearless in all she does, Ricci is doing her part to make the world a better place both on and off screen.
So for introducing a whole new generation to a young girl who doesn't play by the rules (and continuing to do so thanks to Freeform playing it all the time) and being a real life hero who speaks up for those who in many cases can't, Christina Ricci will always be your girl.
Oh, and before I head onto my reasonings – anyone with a crush on Devon Sawa in the '90s admired the hell out of Ricci because she kissed him on screen not once, but TWICE! Yes, one shouldn't admire someone based on who they've locked lips with but 'Tiger Beat' readers of the early '90s know that's a fact.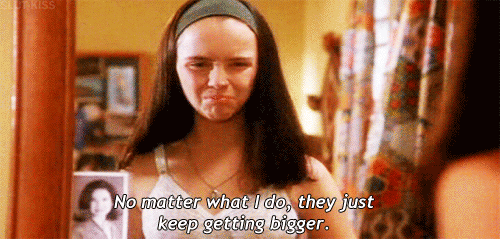 Reasons I Love Christina Ricci
Like I said, 'Addams Family Values' is one of the greatest but that is not the reason I have a seat reserved for Ricci at my fangirl table. Nope, in fact, it was her role in 'Now & Then' that solidified her existence in my own. Roberta, OMG, Roberta.
If you have yet to take in the magic that is 'Now & Then,' please allow me to explain. 'Now & Then' is a beautiful coming-of-age tale about a group of four friends reuniting for the birth of one of their firsts. In between the present we're taken back to their childhood in the 1970's in which they try and solve an old murder after a siance in the local cemetary. It's an amazing piece of pop culture that definitely earned a cult like following in the years since it's 1995 release, and also proves my theory that if you stick kids on bikes and have them try and solve something, it's magical – ala 'The Goonies,' 'Stranger Things,' 'It.'
Now that you get the jist of 'Now & Then,' let's circle back to Christina Ricci's Roberta because that's why we're here. We got a handful of tropes within her circle of friends and while I could relate to the angst and broken home Samantha brought to the crew, and the innocence of Chrissy, it was Roberts's tomboy essence that made me watch with wide eyes as I too was and forever am anything but girly. And like Roberta, I initially hated my developing body.
There are some girls who cannot wait to fill a bra, and then there are others, like me, who started to sprout in elementary school. When you're not one for attention but have a bra on in 4th grade, it's a bit traumatizing. All you want to do is blend in, ride bikes after school, make mud pies, and then all of a sudden boys are snapping your straps and making you wish for the days when puberty wasn't a part of your everyday life. Roberta developed early as well and with only her father and a gaggle of brothers around; life was less than ideal.
And even though I could relate to her tomboy spirit and the disdain for the new additions to her body, what I also loved about Roberta was that she got the boy. Yes, that sounds really shallow and lame but as a boyish looking girl whose only feminine quality was a bra, I had watched girly girls around me as well as on TV and in movies always have their crush reciprocate their feelings. Which was never my fate because to Kalen, Daniel and Damien I was just a friend.
It made me feel as if being the way I was, not giving into feminine ideals by wearing makeup and heels would result in a lifetime of romantic solitude. Then BAM! Devon Sawa's Scott Wormer crushed on Roberta, kissed her, and taught her that being her badass self was all she needed to be. She didn't have to hide behind taped down boobs or be as girly as her bestie Teeny. She could just be Roberta because while there's no one way to be a girl, there is only one way to be yourself. And for that lesson, I'll always love Christina Ricci.