It's not often that child and teen stars have two hits in their lives. Yes, the Olsen twins have managed to build a billion-dollar empire, but they are some sort of aliens. You also have Drew Barrymore, who had a few mishaps in her younger years, but managed to overcome. Then there are guys like Johnny Galecki. He was Darlene's sensitive teen boyfriend on Roseanne and after years of us wondering what happened to David, Galecki reemerged as a genius on one of the biggest shows on TV.
With him turning 40 this week (yes, David is now 40 — go ahead and feel old)… anyways, with Galecki turning the big 4-0 this week, I wanted to make sure we gave him some love since Jim Parsons isn't the only reason millions of people tune into The Big Bang Theory on a weekly basis.



Name: John Mark Galecki
Birthday: April 30, 1975
Place of Birth: Bree, Belgium
Instagram: @sanctionedjohnnygalecki
Best Known For
Those who are a fan of anything that comes along with the Griswolds have known Galecki for awhile now as little Rusty in Christmas Vacation. It was a long way away from his first role in a TV movie two years prior. With a big movie under his belt, he returned to the small screen and popped up in one of those very special episodes of Blossom. Make out parties, people, make out parties! The following year he became cemented in TV Land forever with Roseanne. After that it was bit roles here and there. Nothing stuck until a decade later when he stepped into the role of Leonard Hofstadter on The Big Bang Theory. Now a whole new generation has a reason to love this pint-sized man.
5 Quick Johnny Galecki Facts
His dad wasn't there when he was born. He was a little busy serving in the Air Force.
Leonard and Penny were actually a real thing. The actors dated for two years and while she's now married, they still remain good friends.
Like David on Roseanne, Galecki is a good artist.
He's a pescetarian.
When asked why he doesn't defend himself when people question his sexuality, he said there's no point defending something that's not offensive.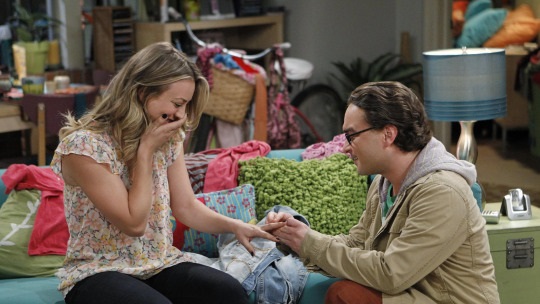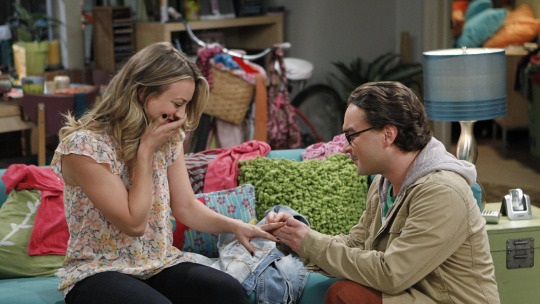 Reasons You Love Johnny Galecki
Let's face it — when it comes to The Big Bang Theory everyone watches. It doesn't matter who you are, where you're from, or what you do. It's a basic concept show that follows the Friends mold. If it ain't broke, why fix it — right? Anyways, while most (a lot) are watching for Parsons, you're tuning in for Galecki. When the show started, every guy was an awkward smarty pants, but what made Galecki's Leonard stand out for you is that he was the realist with a dash of dreamer, dealing with the reality of Sheldon's insanity while holding onto hope that he'd land the pretty girl next door.
Maybe you yourself are that nerdy underdog and Leonard has given you some sort of confidence that you, too, can get the girl or guy. That it really doesn't matter what people look like, in the end love will happen no matter what. Plus, it doesn't hurt when they're your neighbor and you manage to hang out with them almost every day. You love Galecki because his character on Big Bang is the most relatable to you. He's basic, but isn't the once upon a time mute, the little pervert turned married man, or the neurotic klutz.
Galecki has done a lot over the years, but for the most part you were too young to remember Roseanne, or don't remember anything before the new millennium. So you love him for taking Leonard and making him the beacon of light on one of your favorite shows, your reason for getting through the day on Thursday just to get to 8pm that night.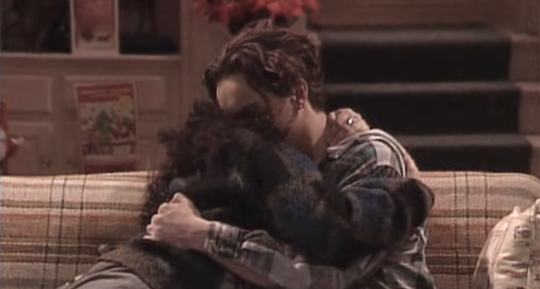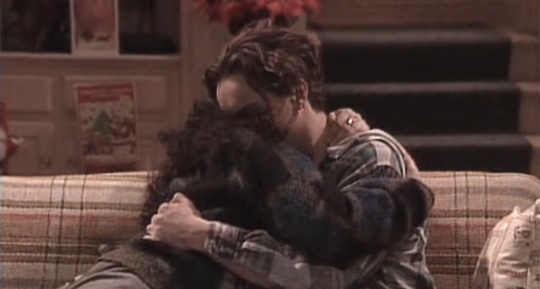 Reasons I Love Johnny Galecki
Every week I watch The Big Bang Theory and write about it for another site. Hi, my name is Kendra and I'm addicted to blogging. That aside, I love the show but that's not the reason I adore Johnny Galecki. My love for him goes back to my second favorite show of all time, Roseanne.
The middle child characters like Lisa Simpson and Darlene Conner were my muses growing up. You can read here why Darlene's relationship with David makes my heart swoon, and now I'll continue with why I was head over heels in love with David Healy. Looking back on my childhood crushes, I've come to notice that it was the creative, smart guys. Randy Taylor from Home Improvement, Shawn Hunter and his poetry and, of course, David with his knack for art. He was this sensitive kid taken in by a family that was crude, and he never really lost his sense of self. He remained a sweetheart, and I always admired that about his character. Plus, I thought he was a cutie.
While I watch Big Bang on a regular basis, he's not the character I'm constantly eager to see. On the other hand — I will sit in silence if his episodes of Roseanne are on in the middle of the day and just smile.