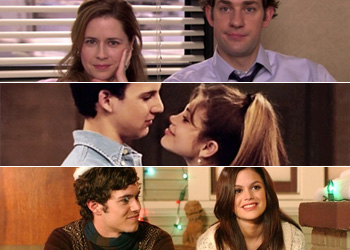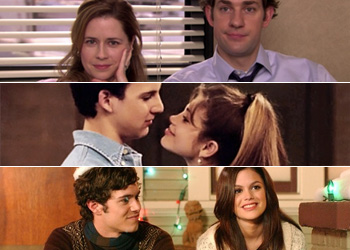 Valentine's Day: the holiday that makes those "forever alone" memes ring even more true for people like me. One relationship in my entire life has led me to live vicariously through couples that may seem fictitious to most, but to me are glimmers of hope that true love does exist. I've been glued to television ever since I could remember, so it's pretty obvious that every couple I've come to admire was brought to me through a TV set — from the hallways of Bayside to the south side of Chicago. So the following will not only note my top 10 TV couples, but what they made me want, what they've made me realize, and how they've sometimes been the only kind of comfort in my life.
1. Zack & Kelly, Saved By The Bell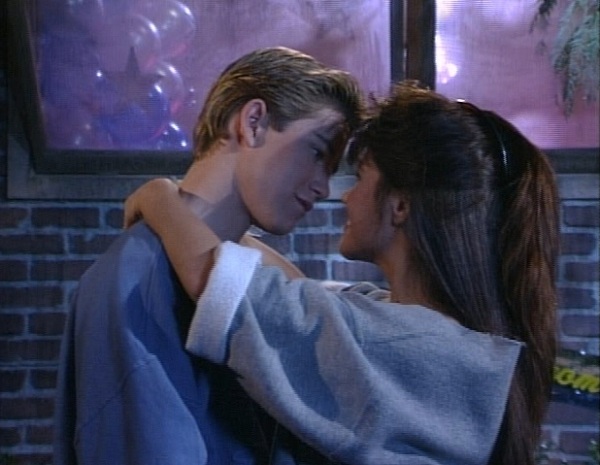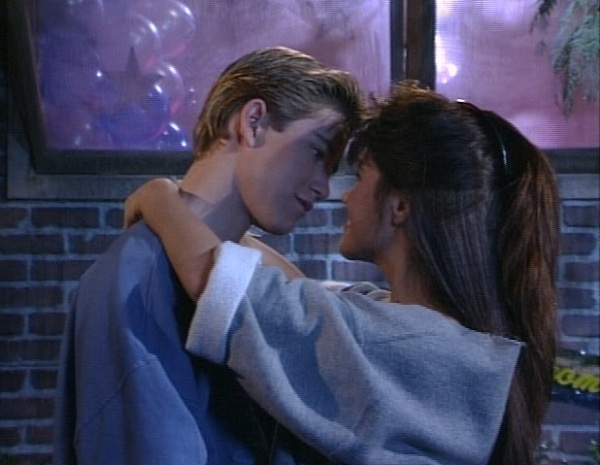 The first couple to ever make me yearn for a partner in romantic crime was Zack Morris and Kelly Kapowski. Yeah, they dated on and off throughout high school, but I always knew they were meant to be the second Zack threw Kelly her own prom when her dad lost his job and she couldn't afford to go. He proved to be the king to her queen and I swore one day I'd have a king to call my own. He may not rock a larger than life cell phone and golden hair, but hey, I can't expect perfection.
2. David & Darlene, Roseanne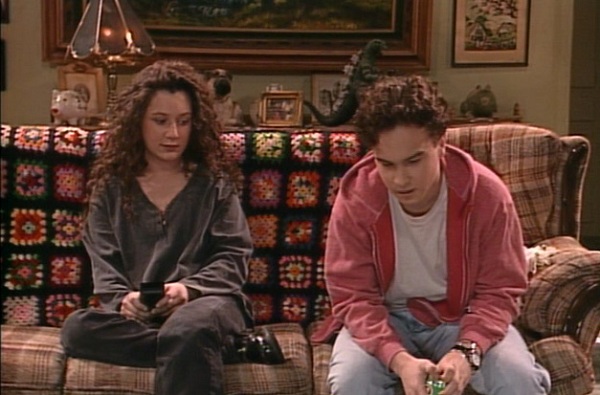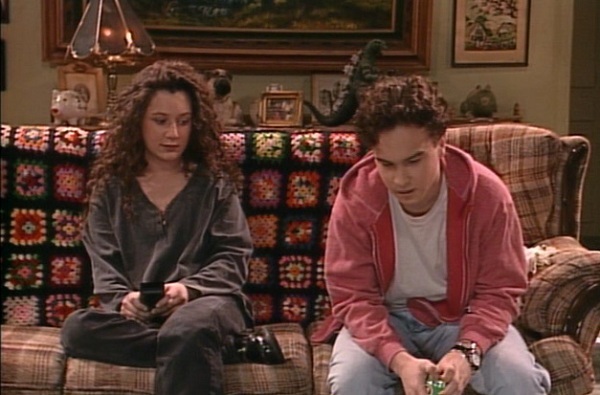 Meeting me now you'd never guess I grew up a moody tomboy stuck in the middle of two siblings, only not really. Darlene was one of my childhood heroes and I admired every step she took, every flannel she wore, and the way she expressed herself with words, but the thing I loved most about her was how she stayed herself when she got with David. I saw a lot of women in my real life turn into idiots when they got boyfriends and Darlene was proof that you could be yourself and continue to be that way, and still find and maintain love.
3. Cory & Topanga, Boy Meets World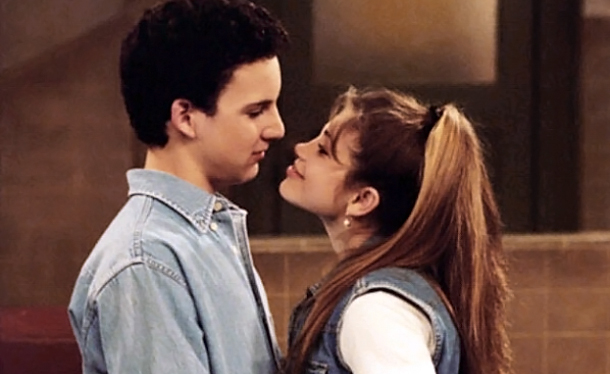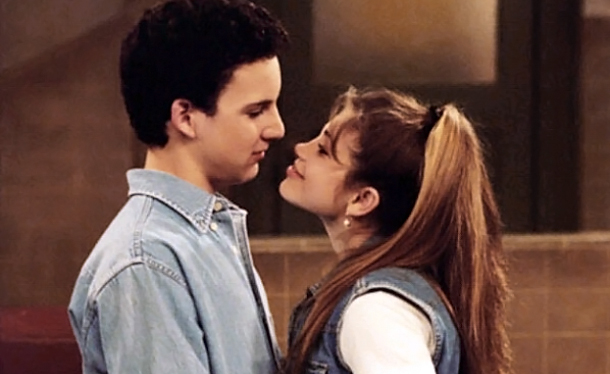 There's a special place in my heart for Boy Meets World. I can sit and watch the reruns for hours on end, every story involving Cory and Topanga a rollercoaster of emotions all these years later. I still get upset when that Cory kisses the ski resort girl, and I will forever roll my eyes at the storyline involving Topanga's fear of commitment after her parents' divorce. But after all was said and done, they married and now we'll get to see where they are when Girl Meets World premieres. While, looking back, I'm glad I didn't marry my middle school crush, I do hope that if I ever find myself with "the one" that we can survive every up and down like Cory and Topanga.
4. Shawn & Angela, Boy Meets World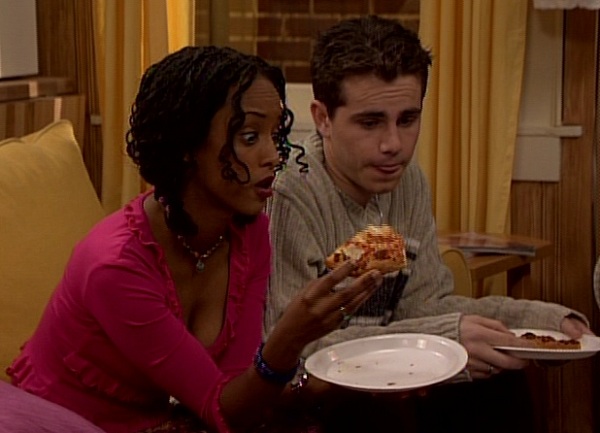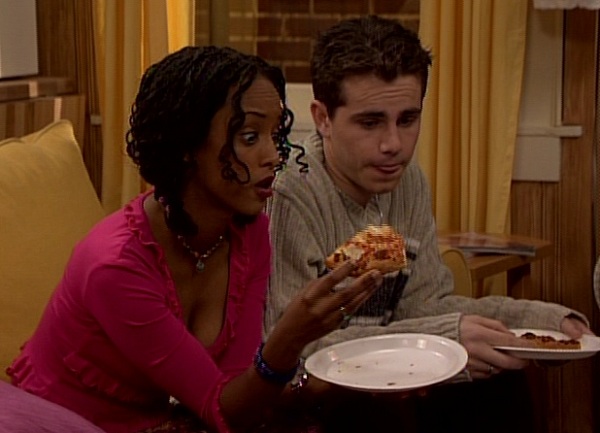 Another one from that show? Yup, because this one is for a completely different reason. There weren't a lot of interracial couples on TV when I was little. I saw my mom and dad and they weren't together, so I was lost. My Barbie was paired with Ken and black Barbie was always with Kevin. So I thought I was weird for being mixed, and that I'd have to ultimately marry someone who looked like me because that's how it was. Then came along Shawn and Angela on Boy Meets World. It was the first time I saw someone that looked like me, in love with someone that looked like the boys I crushed on at school and that made me feel a lot less weird. I don't know if that show really understands what an impact Shawn and Angela really made on kids like me.
5. Sabrina & Harvey, Sabrina the Teenage Witch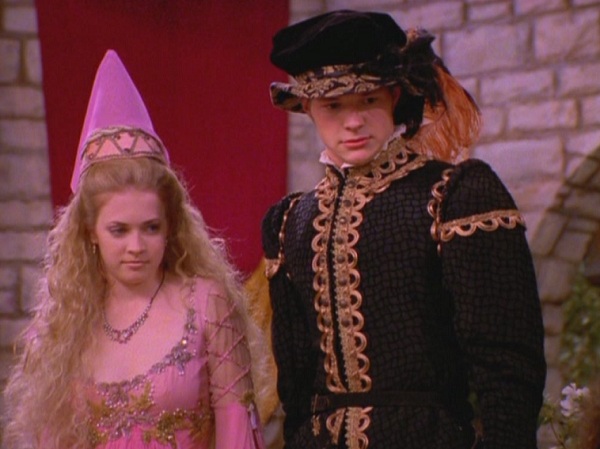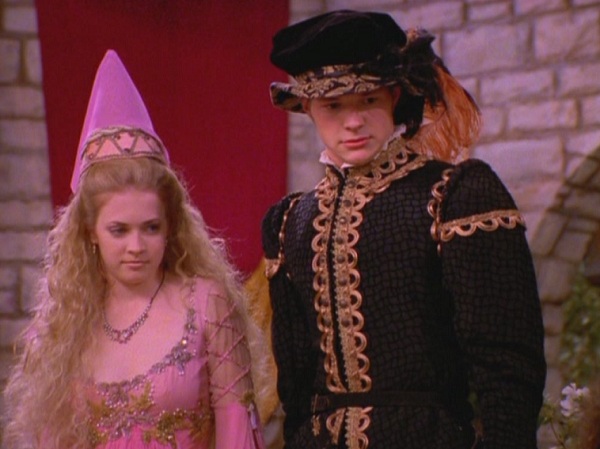 If you can't tell, I watched a lot of TGIF growing up. Sabrina and Harvey's tale isn't as heart wrenching as some of the other ones on my list, but the finale of Sabrina will always be one of my favorites because it made me forever aim to find the keeper of the other half of my soul stone.
6. Brian & Justin, Queer As Folk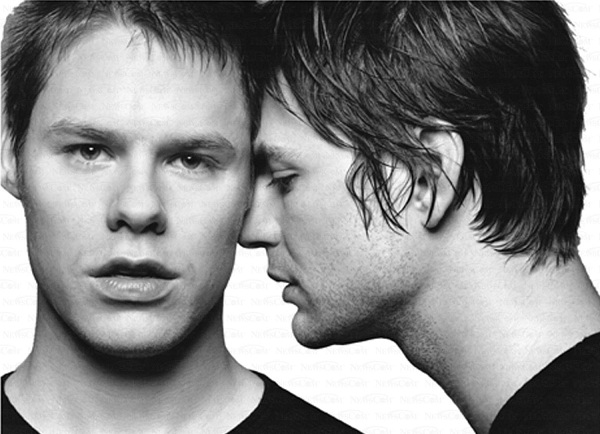 Once you got past the nudity, you just had the characters and the best of the bunch was Brian Kinney. I could write you a thesis sized paper on my love of Brian, but I'll just go on about his relationship with Justin. I hated Justin, still do. See, Brian was a cocky man who could, and often did, have any man he wanted, but it was Justin who continuously got his affection. Although Brian didn't say he loved him until the series was almost over, I wished on every star that I could be Justin to know what it felt like to have the attention of the man everyone would kill to be with.
7. Seth & Summer, The OC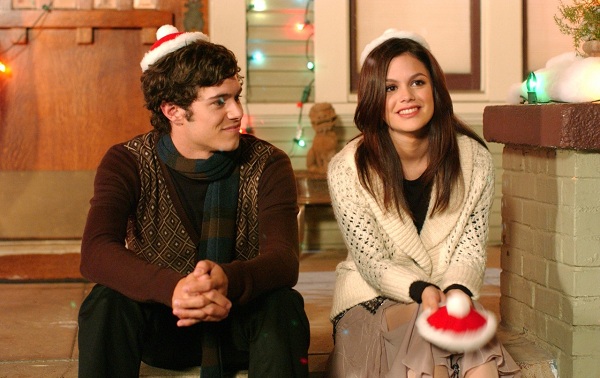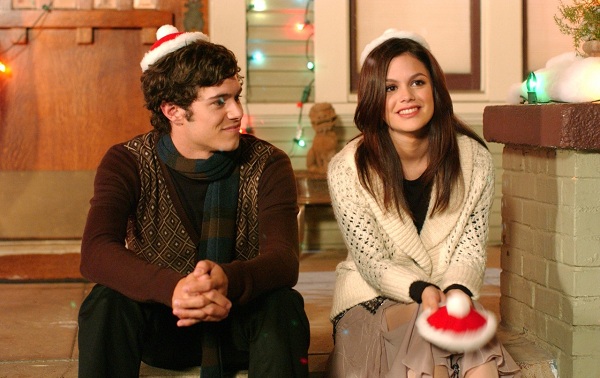 First off, Seth Cohen is without a doubt my idea of the perfect boyfriend. I just want to get that out there. Seth was the geek living next door to the popular girl, Summer, and the whole time they weren't together you were rooting for Seth to get the girl. We've all had that crush, that crush we put on a pedestal. There's never a moment that goes by that we don't imagine what it'd be like to finally have them. Seventeen — Seth was 17 when all his Summer luck turned around and my friend and I thought, 17 will be our year. Well, 18 was good for her and I'm still waiting at 25. There is that one boy I've liked for years, and while he's in a relationship today, I can't help but have faith because of what I learned from Seth and Summer.
8. Jim & Pam, The Office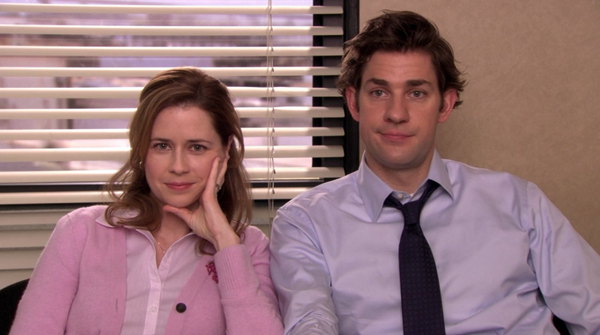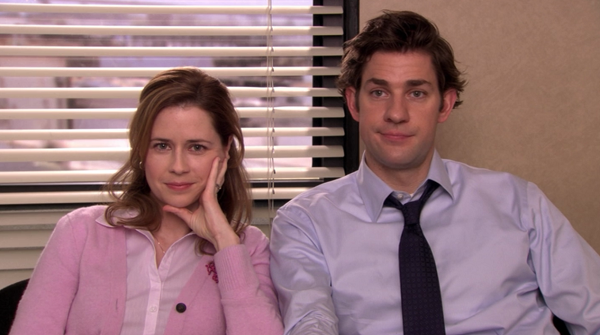 I never expected to like The Office, but thankfully it went into syndication and I was able to be engulfed in the Jim and Pam saga. You know why I love John Krasinski, and it's pretty clear I love Jim for the same reasons. I don't have to ramble on about their adorably average love being just that. Like Seth and Summer, Jim and Pam was a lesson about waiting. It's always worth the wait.
9. Sheldon & Amy, The Big Bang Theory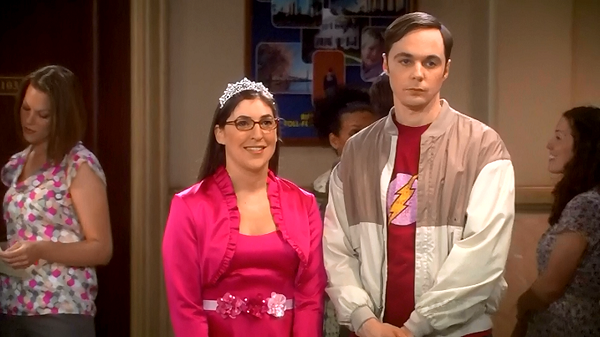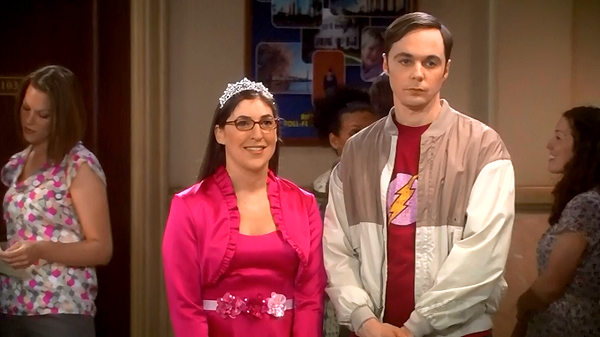 Out of all the couples on this list, this is the one I'll probably end up like, which is fine with me in some strange way. Like Sheldon I don't always understand social norms. Recently a guy hit on me and I gave him my Twitter because the idea of someone having my number is odd in my head, so I get why I'd wind up in a relationship that had a contract with guidelines about everything from hand holding to how to handle "booboos." Again, this doesn't scare me as much as it should; I welcome any type of interaction, just as long as they're as neurotic as me to a point.
10. Kevin & Veronica, Shameless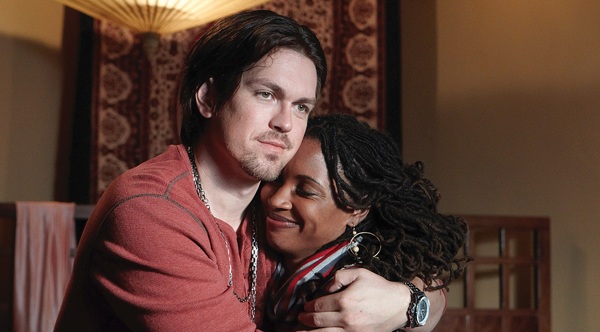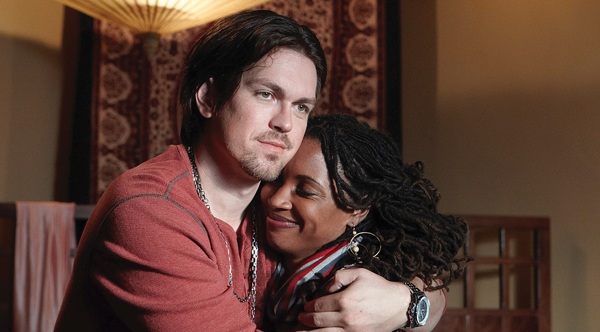 In only a little over two seasons Kevin and Veronica have climbed into my heart. Other than Brian and Justin, every other pair on this list lacked the passion that's needed in a relationship. That's what I love about Kevin and Veronica.  Their scenes make me fan myself and blush all at the same time, and if there's ever a day where my Sheldon-like neuroticism fades, I want what Kevin and Veronica have, if you know what I mean.
boy meets world
,
Lists
,
Queer as Folk
,
roseanne
,
sabrina the teenage witch
,
saved by the bell
,
shameless
,
the big bang theory
,
the oc
,
the office
,
Valentine's Day