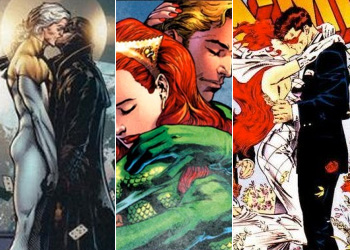 Since it's almost Valentine's Day, I thought it'd be nice to show a little love to comic book couples! Since there are so many, I've narrowed it down to five of my favorites. Since this is a list of personal favorites, I'd love to hear what everyone else's favorite couples are.
5.  Arthur Curry/Mera (Aquaman)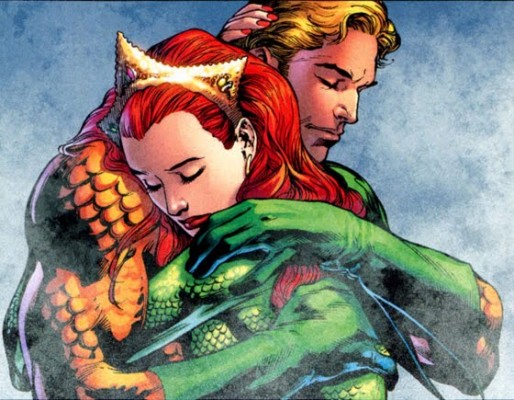 I grew to love this pairing when I read Blackest Night. Mera's rage at Arthur's body being taken over was very powerful. I do love them in the New 52 as well. Mera tries to fit in with the people around her, for Arthur's sake, but she just can't. Arthur doesn't seem to care, he's just happy that she's with him.
4. Clint Barton/Natasha Romanoff (The Avengers)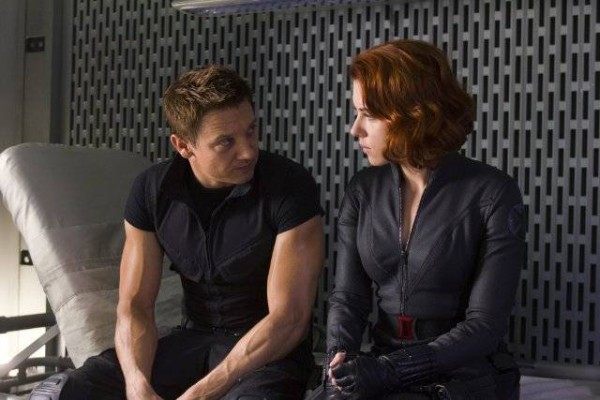 I loved the interaction between these two characters in the movie. They genuinely cared for one another and their banter about Budapest was fantastic. I hope they have more interaction in other movies or get their own.
3. Bruce Banner/Betty Ross (The Incredible Hulk)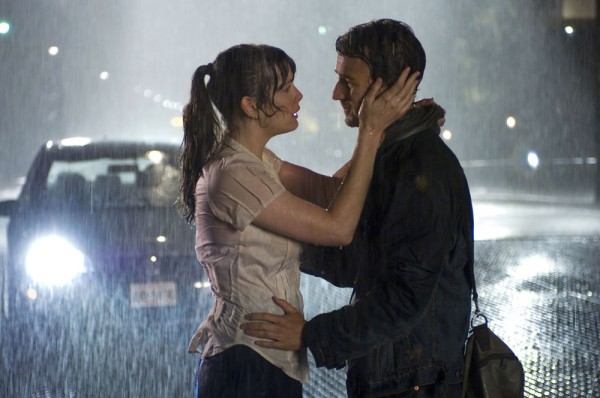 Bruce and Betty remind me of Beauty and the Beast. Most of the time, it seems only Betty can bring Bruce back to himself or keep the Hulk calm. Betty never cares that Bruce turns into a giant, green, angry person. I'm wishing for Betty to be in the second Avengers movie, or perhaps they'll do another Hulk movie.
2. Apollo/Midnighter (Stormwatch, The Authority)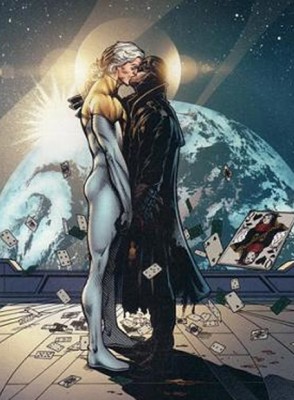 I recently fell for this couple when I picked up the New 52 version of Stormwatch, then I Googled them and loved them even more. I like how much they love each other and how Apollo doesn't mind Midnighter's more… psychopathic tendencies. I really like how they are an out and proud superhero couple and no one cares. They can get married and raise a child together and no one bats an eyelash.
1. Scott Summers/Jean Grey (X-Men)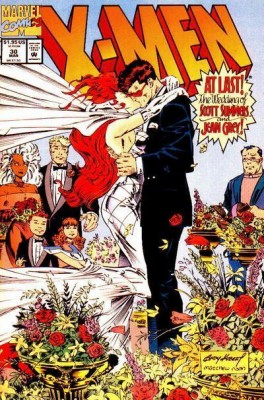 I've loved Scott and Jean as a couple since I was a kid, watching the Fox Kids X-Men cartoon. Then I got to read The Dark Phoenix saga and saw how much they really loved each other. Even now, in the current Marvel canon, I think Scott is still in love with Jean and always will be. I keep hoping they'll resurrect Jean once more so they can be together.