It's two weeks before this is due and my eyes are dripping because reality is not the nicest thing on Earth to deal with. So I decided to write about two things that come easiest — myself and TV. See, TV has always been a way I escape. I could watch hours of Queer as Folk and forget they were simply characters on a show and not people with real life problems. I took on their drama and was able to let mine slip away during those marathons. That's one of the many reasons I am head over heels in love with television, but when it came time to decide how I wanted to present my personal attachment to the subject, I thought the only way how was to point out 10 episodes that made me not only fall in love with the small screen and appreciate it, but connect to it.
10. It's Always Sunny In Philadelphia – "The Gang Gets Racist"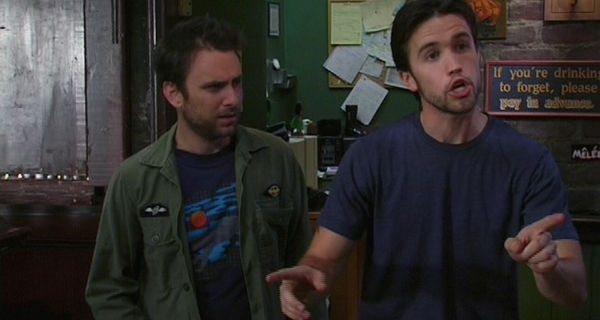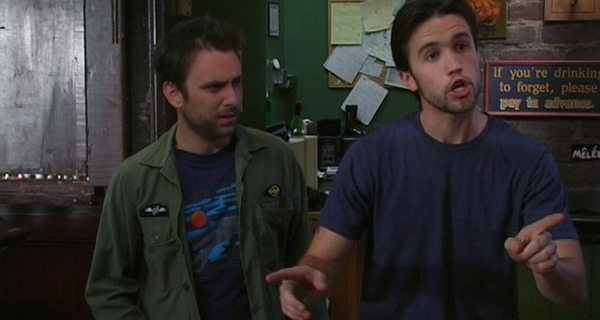 This show is like my baby. I watched from day one when it seemed like not many people did and this was the one that started it all. I grew up in an interracial household so jokes like the ones presented in this episode were the norm. If you can't laugh about everything, you can't really laugh at anything, right?
9. Saved by the Bell – "All in the Mall"
Not all shows have to evoke this grand emotional response. Some can just be simple, cheesy, and make you believe that you too could be trapped in a mall, find a bag of cash, and score U2 tickets.
8. The Office – "Niagara"
I've watched all my close friends from high school find "the one" and here I am with no one. After watching Jim and Pam and hearing this line: "And a lot of people told me I was crazy to wait this long for a date with a girl who I worked with, but I think even then I knew that… I was waiting for my wife," I know waiting is just part of the experience.
7. Boy Meets World – "I Love You, Donna Karan (Part 1)"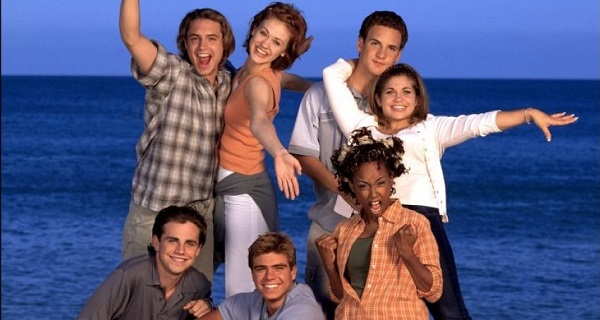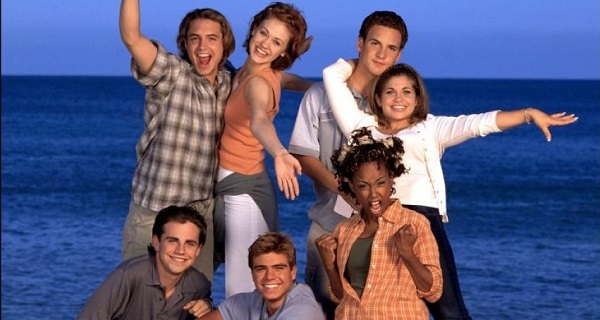 One of the only couples I love more than Jim and Pam is Shawn and Angela. You can read why here and that's all I really need to say about that.
6. The Big Bang Theory – "The Closet Reconfiguration"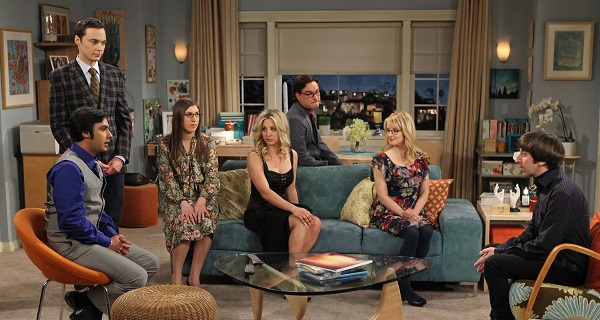 Some who loathe this show say it's because it's "just a show about geeks taking stereotypes to an extreme." I'd like to point those people to this episode because it's more than a show about nerds, it's a show about friends being there for one another — they just so happened to like video games and such.
5. Roseanne – "It's a Boy!"
My mom will never let someone go without a roof over their head. I remember a number of people living with us when I was younger, from teen moms to friends who'd left home before 18. Even today she has a stray living on the couch. She has also always reminded me of Roseanne because she was a working class gal with an unapologetic quick tongue. Put all that together with this episode where Roseanne takes in David, and you have my childhood.
4. Dexter – "Dirty Harry"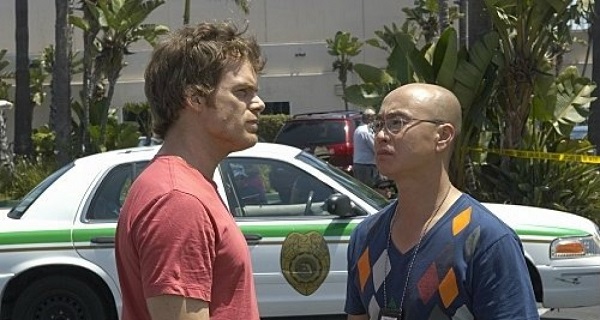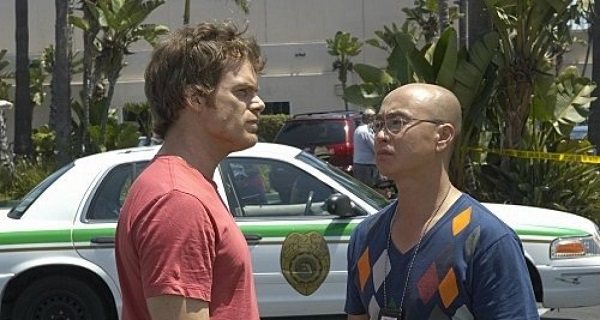 When people portray serial killers they just never get them right enough for me. Like many, I got into Dexter after season four blew everyone away and rightfully so. I had too many reservations about it because I've spent many a day reading about real life killers but this show was on point. It was hard to pin point a single episode when it came to this season but that moment where Dexter finds out Trinity is just like him — that was excellent storytelling.
3. The Simpsons – "Stark Raving Dad"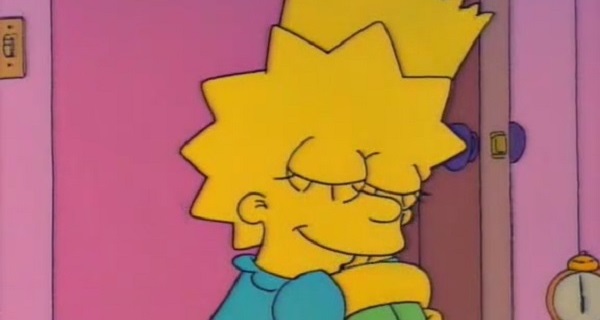 What, not the one where Mr. Burns was mistaken for an alien? That will always be my favorite episode but I will never not connect on a personal level with this one. Being that I am the middle child and have not one but two wonderful, hell raising brothers — this one always made me smile over the sibling bond.
2. Modern Family – "Under Pressure"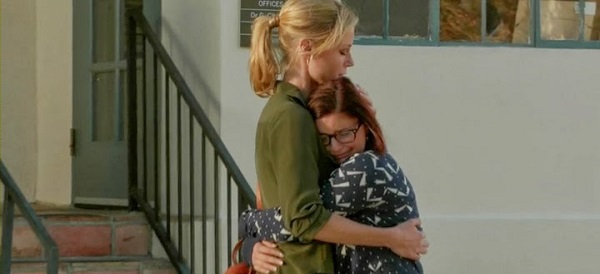 Another middle child tale — Alex Dunphy is my favorite character on this show. She may not be the scene stealer Lily and Cam are, but she's my girl. Growing up I was the smart kid in my family that wasn't really into school. From an early age I showed promise and was cast as the nerd of the bunch. I'm sure I put more pressure on myself than my parents did but hearing Alex's realization in therapy took me back to my school days and I still cry every time this one repeats.
1. I Love Lucy – "Lucy Is Enceinte"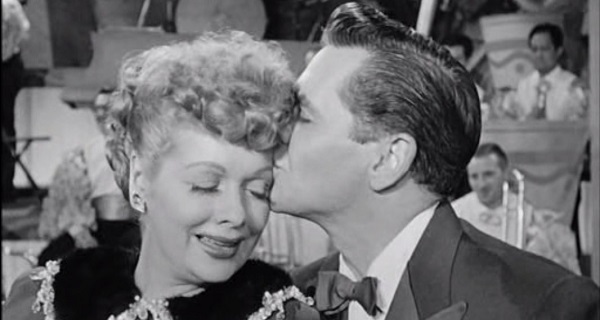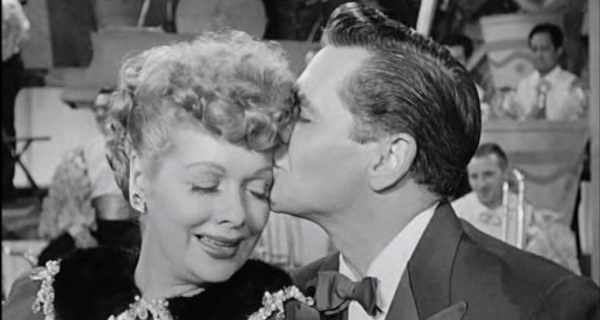 Like I said, I think this is the best TV show to have ever been, so of course of one of its episodes would be sitting pretty at number one. As a kid I just thought it was cute, but as I got older I figured I'd always loved this one because it wasn't just about Lucy being zany, it was also about the reality of a couple finding out they were about to bring another living creature into the world. I can only imagine that if I ever have the chance to tell someone we're expecting, the guy on the receiving end will be as genuinely happy as Ricky was.
boy meets world
,
dexter
,
Fandomanual
,
i love lucy
,
it's always sunny in philadelphia
,
Lists
,
modern family
,
roseanne
,
saved by the bell
,
the office
,
the simpsons