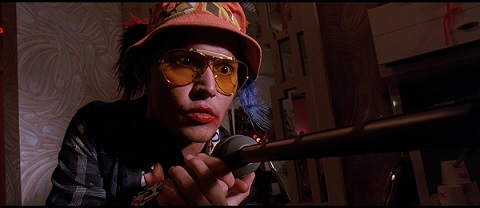 Remember when I thought the next Hobbit movie was out this week and was going to go on about my high school addiction to Orlando Bloom? Well, it doesn't, so I'm going to talk about a guy that's near and dear not only to Bloom but to the rest of the world as well — Johnny Depp. It's hard to believe we've gone this far with these things without mentioning the man behind so many beloved characters. Whether you're a fan of his sharp hands, his swashbuckling, or his voiceover work, you're a fan. Not having a favorite Depp movie is just unnatural, right?
It's been a long time coming and far overdue, but let's talk about all the reasons we love, idolize, worship, stare at longingly and celebrate Johnny Depp.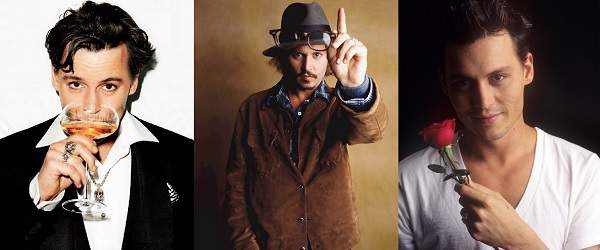 Name: John Christopher Depp II
Birthday: June 9, 1963
Place of Birth: Owensboro, KY
Fan Site Shout Out: JohnnyDeppFan.Com
Best Known For
A few weeks ago we focused our love on Samuel L. Jackson and he's very like Depp in that you don't have to really tell people what he's known for. You just hear his name and all his movies pop into your mind. For those who aren't aware of the career Depp's had, it all started on Elm Street in 1984. From there he became an undercover cop on TV in 1987 for a few years. After that is when his movie roles really took off. Cry-Baby and Edward Scissorhands were all it took to make a star out of him. From that point on it was nonstop for that guy, much thanks to his continuous work with Tim Burton. I could keep on going but we have the rest of this to mention the other three dozen roles Depp is world renowned for.
5 Quick Johnny Depp Facts
He's the baby of his family.
Depp owns an island in the Bahamas.
Jack Sparrow isn't the only Jack he cares about; Jack The Ripper peaks his interests.
He dropped out of high school when he was 16 to be a musician.
Brangelina almost never was because of Depp? Wait, what? He was considered for the role of John Smith in Mr. & Mrs. Smith.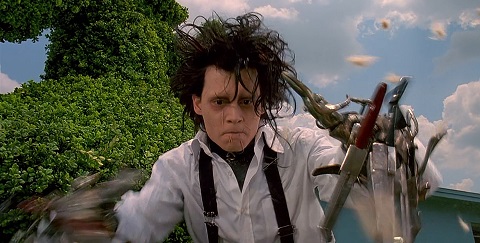 Reasons You Love Johnny Depp
I should've just made this a list because really, I'm sure you can get one titled "100 Reasons You Love Johnny Depp" easily. I'll stick to this method though and just focus on his roles, his Burton roles, and his overwhelmingly cool guy demeanor.
From Cry-Baby to the trippy ways of Fear and Loathing in Las Vegas, Depp's managed to do so much in between the roles that have landed him on a constant rotation of t-shirts at Hot Topic. Although I'm pretty sure some Raoul Duke merchandise has been on those shelves before. Then there's all his time spent as Burton's right hand man in movies like Alice in Wonderland and Charlie and the Chocolate Factory. The best thing about all of Depp's characters and what you love the most about them other than that they're easy on the eyes is that they're real. You love Depp as a person, but to you Tom Hanson, Frank Tupelo, John Dillinger, Mort Rainey, and Sam are as real as the people you meet on a day to day basis.
Other than his multitude of roles, you love Johnny Depp because no matter how famous he gets, he always seems to be in this serene state, and is never aware of his level of fame. Did he have to reprise his role in 21 Jump Street when it got a modern remake? Nope, but he did. Does he have to attend shows like the Kid's Choice and Teen Choice Awards to get accolades that come in the form of a blimp and surfboard? Nope, but he does and when he does he comes out from the depths of the backstage area and the crowd goes nuts. That never fails to impress you and you love him because of it. He could dress as dapper as Jon Hamm on the Mad Men set thanks to his steady bank account, but instead you love that he looks like the pigeon lady in Home Alone.
I feel like I'm rambling because when you're talking about Johnny Depp it's hard not to lose your train of thought — look at him. His career is hard to contain in one moment in time, but I've tried. So you love Johnny Depp because you have one, two, 37 roles that you've attached yourself to that have become more like close friends and less like characters, and the fact that Depp is the personification of cool.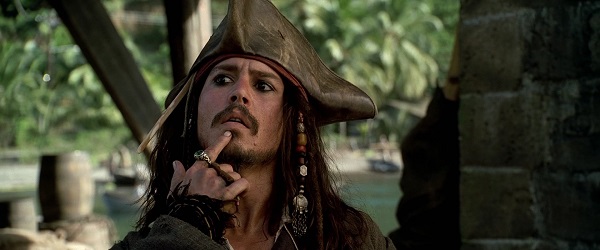 Reasons I Love Johnny Depp
I'm a fan of greatness. There's something about being the best at something that never ceases to amaze me. Mariah Carey when it comes to singing, Michael Jordan with basketball, Ken Jennings on Jeopardy, and people like Johnny Depp when it comes to acting. You can hate Johnny Depp, that's fine, but to deny he's talented is a crime. Plus, like I said before — we all have a favorite Depp role, whether you know it or not. So instead of going on about this and that, I'm just going to talk about my three favorite Depp characters and why I continue to hold them close to my heart.
Edward Scissorhands was one of the first movies I remember watching on repeat. Once I like something, that's all I'll watch. This movie was in heavy rotation with Beetlejuice, Grease, Hocus Pocus, and Milo & Otis back in the day. Anyways, I loved Edward because at the time I was in love with what he could do when his oddity. I was completely fascinated with the way he could chop the hedges and craft hair. But the real reason I loved Edward was because at an early age it ingrained in me this sense of loathing towards suburbia. To this day I'm uncomfortable in cookie cutter homes. This is probably also attributed to growing up in a trailer.
When it comes to Gilbert from What's Eating Gilbert Grape, I simply love Depp because he was the core of that movie and it remains one of my favorites all these years later. It actually turns 20 this month. Two decades of Leo being shut out of the Oscars. That's beside the point though.
Then there's Pirates of the Caribbean. When I went to look at his past roles to get a better grip on ones that weren't on my personal lists of favorites, I'd forgotten that he was Jack Sparrow because to me Jack's just Jack (shout out to Sean Hayes). There's no one playing that role. He's really a pirate they somehow found from the past. At least that's what I like to believe. That goes back to the idea of Depp really making his characters stand on their own.
His talent astounds me, his movies have been with me for years, and he's made me believe time travel is possible. These are the reasons I love Johnny Depp.