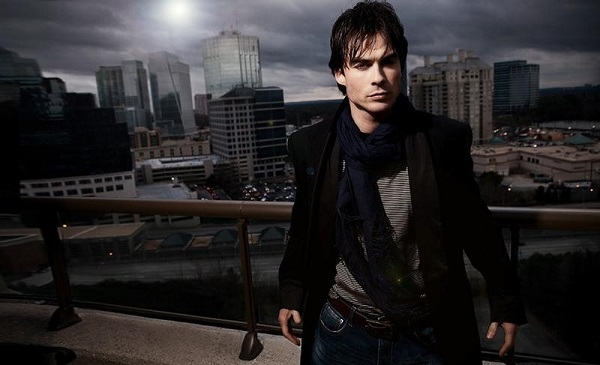 When The Vampire Diaries premiered there was one reason to watch, and one reason alone — the possibility of seeing Ian Somerhalder shirtless. Oh come on, leave me and my hormones alone. Then earlier this year I fell under the spell that is Joseph Morgan and, well, I'll get back to the task at hand. Ian is, hands down, one of the most attractive men in Hollywood. Those piercing blue eyes paired with dark features make hearts melt on a weekly basis, but his role as an arrogant blood sucker isn't the only explanation as to why fans flock to the Salvatore residence. He's got few other reasons that aren't physical that make me and many others fan ourselves.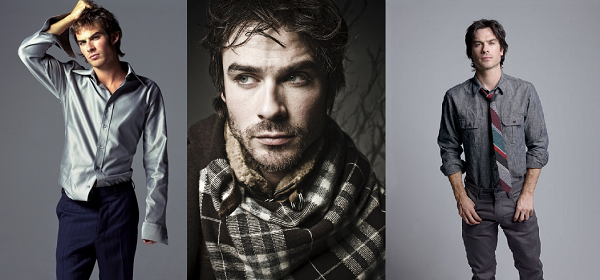 Name: Ian Joseph Somerhalder
Birthday: December 8, 1978
Place of Birth: Covington, LA
Twitter: @iansomerhalder
Best Known For
When someone mentions Ian Somerhalder's name, a few images pop up. There's his current role on The CW's Vampire Diaries as Damon Salvatore — the hotter of the brothers who obviously wins the girl's heart thanks to, well, look at him. For others, though, Ian will always be Boone Carlyle from Lost. That show has a legion of fans who may never see Boone as Damon, and TVD has their own cult who will never consider Ian anyone but Damon. Oh, the joys of TV fandoms. Anyways, TV isn't the only place Ian's shined. You may remember him alongside Hayden Christensen in 2001's Life as a House, with James Van Der Beek in 2002's raunchy teen flick The Rules of Attraction, or with last week's Fangirl star Kristen Bell in 2006's Pulse. One more place Ian's name and face may be familiar from is tabloids. His and TVD costar Nina Dobrev's on again-off again relationship always manages to end up a side note in those things.
5 Quick Ian Somerhalder Facts
Cover boy — he started modeling at the age of 10 but doesn't like to talk about it too much.
He played not only varsity soccer, but baseball as well.
Things we'll forgive him for? Apparently dating Nicky Hilton in 2004. At least it wasn't Paris, right?
How can Ian be any more attractive? He owns a pizza parlor with his siblings in Idaho.
Rosie O'Donnell compared Ian to a "young Rob Lowe." We see it and we appreciate it.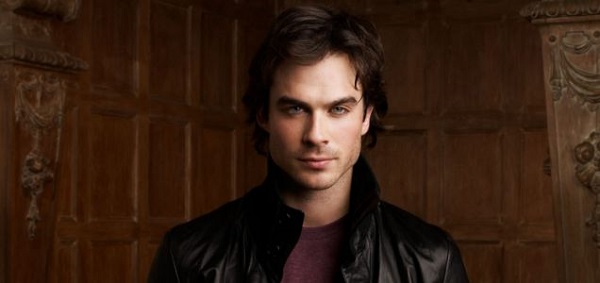 Reasons You Love Ian Somerhalder
Ian Somerhalder is one of those guys you don't need to know much about to fall for. One look and you're into whatever he's got going on. Thankfully he isn't one of those actors you have to search for though. You can get to know his work easily and it's that collection of characters that make you love him. You love him for either or both of the huge TV roles he's had, his ability to bring light to the budding sexuality of youths, and the fact that underneath all that smolder is a beautiful heart.
Boone was your favorite on Lost in an instant and it's not hard to see why. The character and the man who played him were easy on the eyes when it came to the cast of castaways, and who doesn't love a guy who tries his best to help? Even though he had some mishaps, you respected the effort. Plus, you spent many a night dreaming about what you would've done if you were Shannon. Then there's Damon Salvatore, the vampire you can't deny. While he can be somewhat of an undead d-bag, you can't walk away from the pull he has — and it isn't because of a sire bond. Whether it's the bad boy atmosphere he creates or the way he makes your heartbeat race whenever he's loving towards Elena, you love that blood enthusiast.
Before he was Boone or Damon, Ian had a couple of movies that stuck out as "must watch" for teens in the early '00s. Those who caught him in Life as a House weren't even paying attention to the future Darth Vader; all eyes were on Ian. He played Josh and in reality you would've never wanted him — he would've slept with your mom. Although he wasn't the star of that one, he's memorable for sure. Then there's The Rules of Attraction. Admit that you first saw that in the late of night and the content was so much so you put the volume as low as it could go while still being able to hear it. It's all about sex and it taught you a thing or two, but in the end you can't shake the image of Ian bouncing on that bed in tighty whities. You have the GIF collection to prove it.
Besides these characters you love and the movies that were impromptu sex-ed courses, you love Ian because he gives back. The Ian Somerhalder Foundation believes in and does what it can to protect the environment. In unison now, "Aww!"
So there you have it, be it Boone or Damon, coitus lessons or charitable efforts — these are the reasons you love Ian Somerhalder.
Reasons I Love Ian Somerhalder
Ian caught my attention in The Rules of Attraction before I connected that he was the other guy in Life as House. I was like many of you — up late, surfing channels, and landed on a very attractive boy in his undergarments. To this day I've seen his part 10 times more than I've seen the whole movie. Although that's an amazing scene and Life as a House is one of my favorites, those are minute reasons I love him.
I've only ever seen the series finale of Lost (don't ask) and just got into The Vampire Diaries this year (I've been missing out and this saddens me). So what do I love about Ian? Hmm, I love that it's been years since we first met one another via a TV screen but he's somehow managed to stay on my radar although I've ignored some of the readings (TVD for example). Now that I've seen him as Damon Salvatore, I'd have to say that's a big reason my heart skips a beat when I stay up late to watch online because as you know if you read what I write here, my roommate's banned CW shows from our TV.
Damon, while not Klaus, is still high on the list of eye candy in that vampire-driven world. Plus, I love his sarcasm and his relationship with Elena. It doesn't hurt that my love for Elena spawns from my long addiction to Degrassi and its alumni. Plus, them eyes — can they be any prettier?
A pair of undies brought us together, and his role on a show I can't believe I fell for keeps us from falling apart — is it weird that I continue to watch Ian in the middle of the night?