It's a tale as old as time — girl writes for MTV Geek, girl recaps The Vampire Diaries, girl falls for Klaus, girl loses job, but girl still has the crush. Joseph Morgan plays this evil being we should all hate, but I quickly learned I was not alone in loving this horrendous hybrid. Everything he does seems to come from the worst part of his brain, but in the end he's always got a justification for his actions. That's just one of the many reasons we keep tuning in for him even though the show goes from must-watch to meh-I'll-keep-going-because-I-can't-quit.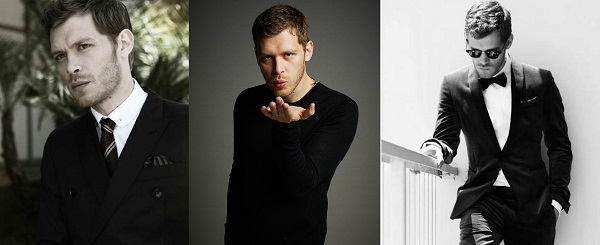 Name: Joseph Martin
Birthday: May 16, 1981
Place of Birth: London, United Kingdom
Twitter: @JosephMorgan
Best Known For
He's been working since 2003 when he got his first break in Eroica. From there he went on to do a handful of TV series that never managed to quite take off like Hex, Doc Martin, and Casualty. In 2010 he starred alongside Revenge's Emily VanCamp in a miniseries and the next year bumped it up to the big screen with Henry Cavill in Immortals. All of those were just the appetizers people munched on until 2011 when he landed on The Vampire Diaries. The popularity of him and his onscreen siblings grew so much that they scored their own show, The Originals, in 2013. Now Joseph Morgan is best known for being one of the best bad boys on TV.
5 Quick Joseph Morgan Facts
His first job was at a market and his first audition was for Harry Potter and the Chamber of Secrets.
Like most people, Joseph's scared of spiders.
His best friend is Matt Ryan, AKA John Constantine.
He's like his character Klaus. Oh no, he's not a vindictive man. He's an artist.
When he was a boy he crushed on "Torn" singer Natalie Imbruglia, and as a man he is a huge fanboy when it comes to The Walking Dead.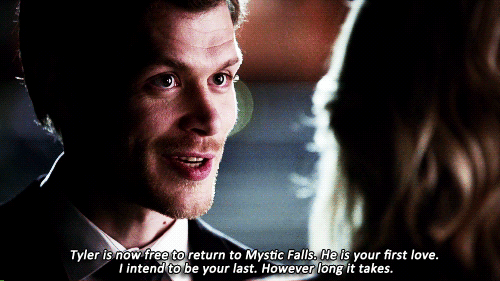 Reasons You Love Joseph Morgan
James Dean proved long ago that bad boys are undeniable. Why do we swoon over them so hard? It's like we're asking for trouble and that's the reason you love Joseph Morgan. You've always had a thing for guys who don't follow the rules, and you can't help but get all giggly whenever he speaks with that accent and hint of a lisp. However, long time fans (well, as far back as when he first popped up on The Vampire Diaries) have always loved him due to a certain relationship that bears the name Klaroline.
Morgan's Klaus is like Dexter in a way. Family comes first, but when it all boils down, it's hard not to kill for what he sees is right — and sometimes fun. Hey, Dexter had his mad man moments. Anyways, Klaus is one of the top lovable villains on TV today and it's likely he's the worst. He'll kill whoever gets in his way, but at the end of the day he's got some good intentions. He's your rebel with a heart, sort of. Plus, whenever words come out of his mouth you can't help but allow your heart to skip a beat. Even though you often wonder why he and his siblings all have very different dialects… maybe it has to do with him daggering them all the time. They miss out on language revolutions?
The biggest thing you love about Joseph Morgan's character though is his love life, especially and basically only when it comes to Caroline. Yes, it's been a minute since the two have been in the same place and you absolutely can't stand this Cami girl and her annoying ways (I may be putting words in your mouth here), but you'll always know in your heart that it will be those two in the end. I mean, he said it himself — he'll be her last love. You carry that line with you every day and hold onto hope that your favorite ship will make it.
Joseph Morgan did quite a bit before Julie Plec cast him in her hit CW series, and you hope he does something when the bloodsucking is all said and done. In the meantime you'll continue to love him for being your hellraiser who does his best and worst for the sake of family while giving you an undeniable voice, and of course giving you one of the best love stories out there.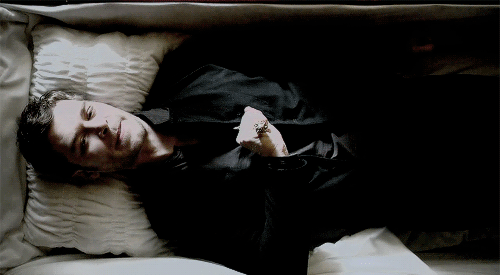 Reasons I Love Joseph Morgan
It was fate I started watching The Vampire Diaries right around the time Klaus and Co. were set to get their own show. Thank goodness, because I'm not sure I could've taken another doppelganger storyline. I admit, the show had its moments but dang, it got to be a bit much. So I swept Elena and the Salvatore brothers under the rug and committed myself to The Originals all due to Joseph Morgan.
How could I not have fallen for this guy? He is elegant and vicious all at the same time with a poetic outlook on life that I admire, but what I love most about him is that he's relatable for those who are painted in a negative light. When someone makes up their mind about you, it's hard to change their opinion, and you may never do so. You just have to keep on living your life the way you feel is best. Klaus represents that well.
Very few can see the good in him, which I totally understand. His past is paved with things that would garner the death penalty, but at the same time, he did a lot of it to keep hold of one of the few things he truly loves: family. Klaus isn't given enough credit in the grand scheme of things because at the end of the day he has good intentions. He just has a funny, malicious way of going about them.
So while I didn't mention it before, I do love Joseph Morgan because he's a handsome man. More importantly I love him for Klaus, a supernatural being who proves haters are gonna hate, but you can't let that get you down. You can only continue doing you and rise above. Well, in Klaus's case, take them down in a wicked way, but in reality that wouldn't fare well with the law.