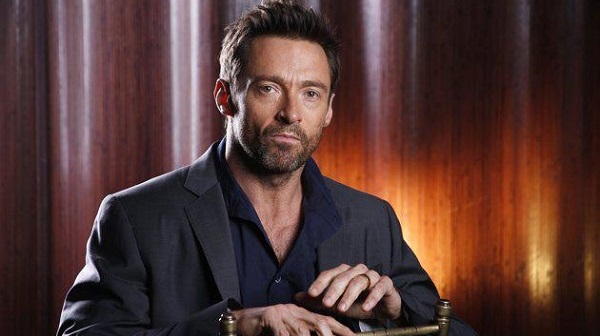 He might be an A-list actor with an Oscar nomination under his belt, but Hugh Jackman will always and forever be linked to one comic book persona, and it's awesome he's okay with that. No seriously, it is. He knows his roots and that's just one of the reasons so many people have fallen and stayed in love with the rugged, the talented, the handsome Hugh Jackman.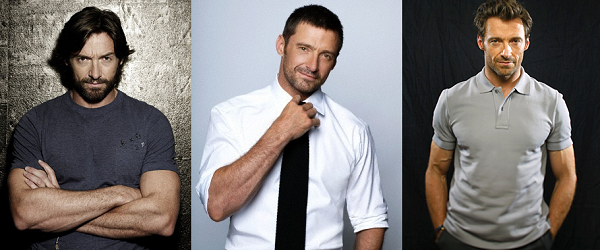 Name: Hugh Michael Jackman
Birthday: October 12, 1968
Place of Birth: Sydney, Australia
Twitter: @RealHughJackman
Best Known For
Looking back on Hugh Jackman's career, he will be known largely for one role and one role only. He could go on to win countless accolades, but at the end of the day he'd still be Wolverine. While he's had other roles that have been everything from notable to forgettable, Wolverine has cemented Hugh Jackman in pop culture for the rest of his career, no matter where it takes him. He's been a part of the X-Men for 13 years now and it's likely he'll never stop. In between the first and the upcoming, this week's Wolverine and next year's X-Men: Days of Future Past, Hugh's managed to play other things. Remember when he was in that movie where Halle Berry showed her top business? No, not Monster's Ball, but Swordfish. Then there was Real Steel just a couple years ago? How about his voice acting? A hit with Happy Feet and not so much with Flushed Away (link included, it was necessary). The other movie Hugh has done that's left an imprint in people's mind is Les Misérables. Other than that Hugh will be referred to as Wolverine, James Howlett, or Logan, depending on who you ask, for a long time.
5 Quick Hugh Jackman Facts
Hugh didn't go to school to act; he initially wanted to be an international freelance journalist.
SNL wasn't on Hugh's radar until he hosted. He'd never seen an episode until he was asked to host.
He's a strong man — he broke an extra's hand on the set of Van Helsing.
Hold up, wait a minute. Hugh wasn't the first pick for Wolverine, Dougray Scott was. Yes, that dude who was the prince in Ever After with Drew Barrymore.
He's a lifer. He met his wife when they co-starred on the Australian show Correlli in 1995 and married her a year later.

Reasons You Love Hugh Jackman
The obvious reason you have loved Hugh Jackman for over a decade is all rolled up into Wolverine. Let's face it, that's where it started and that's where your love will always be grounded. Some of you have stepped off the X-Men path a couple times because you've managed to see Hugh for an actor and not just a character, but for the most part you're in love with that mutant of a man. For those of you whose love has grown past the one, we'll start with you.
X-Men was the beginning of your love affair with Hugh Jackman, and let's face it — when you found out he came with an accent, your hormones immediately went into overdrive. You've found yourself having a girls' night with Kate & Leopold (the wine helped that one), and crying your eyes out to Les Misérables. You don't mind that he doesn't only play Wolverine, you actually welcome the change because it only means you get to see your favorite guy looking top notch in different settings and costumes. You love that man so much, you even own his animated ventures, from Happy Feet to Rise of the Guardians. Even as a penguin and bunny, he's still hot as can be, right? I'm pretty sure you just nodded and agreed.
Over the years you've not only fallen in love with his acting, but the man he is when he's not playing someone else. He's basically the only reason you watch TMZ or pick up a tabloid. Hugh's never the middle of scandal; he's your good guy, family man. That level of talent and maturity has allowed him to stack up major bonus points with you.
On to Wolverine because some might just like those movies and that's it, and some of you are likely glad to have a real life face for the character you've grown up with and have loved since he was just in comic book form. To those who love the movies, that's awesome. You've allowed Hugh's family to eat wonderfully over the years and I'm sure he appreciates you greatly. To the other half who view Hugh as a man who portrays the one character you've placed on a pedestal since day one, you're a special breed.
Those who love Wolverine either love his badass ways, or relate heavily to his origin story. You too are the way you are because of your past; you can't help it. You manage, though — good and bad times. Hugh Jackman might be playing in "just another comic book movie" to some, but to you he's portraying the man you've looked to for guidance and strength for longer than you can remember, and he does a damn good job doing so.
The reasons here are clear. You love Hugh Jackman because in your eyes he's never failed as Wolverine. That role either was significant due to your life, or because it launched you into a Jackman anytime-all-the-time lifestyle. Lastly, he's a cool guy, simple as that. You see him out and about and he's truly a sweetheart. You can only love a man who defies having a bad done in his body.
Reasons I Love Hugh Jackman
Oh lord, I saw X-Men when it came out and remember liking it. I didn't run home and tell my mom she had to buy me everything ever related to the franchise though. Will I see Wolverine? No because chances are I'll likely see The Conjuring the next time I purchase a movie ticket. However, X-Men: Days of Future will be on my to-do list next year because Evan Peters is in it and you know how much I love that boy. So no, Hugh Jackman's signature isn't the reason I love him. Like Ryan Reynolds, it's Jackman's personal life that earns him minor love points with me.
Hugh Jackman is considered one of the most beautiful people in the world, and he's often dubbed the sexiest by some. So when I found out that he's been with the same woman for almost 20 years, I applauded him. Here's a man who could be on par with the likes of George Clooney, but he's sitting at home with a wife and kids. You have to admire him for that. When you could have your pick of any Hollywood starlet, both your age and down to the legal minimum, and you chose to stay off the market — wonderful. I love that Hugh isn't some douchebag who divorced his wife as soon as he was a household name just so he could live it up.
So there you have it. Casting Hugh Jackman as Wolverine or any other character in a movie will not make me run out and see it, but him off screen? That's a dude I can love.