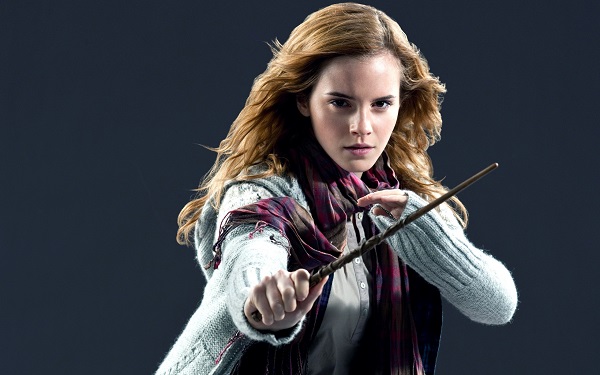 The tenth "Fangirl Guide" I wrote was about Harry Potter and it remains one of my favorites, but since the Spice Girls mantra lives inside me, I must give Emma Watson her own. Sunday night MTV presented her with the Trailblazer award and on Monday she turned 23, but I think the following will be the coolest thing about her week. Just let me believe that, okay?
From the halls of Hogwarts to the tunnels of Perks, these are the reasons you love Emma Watson.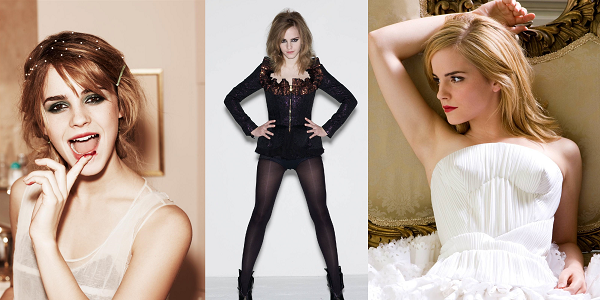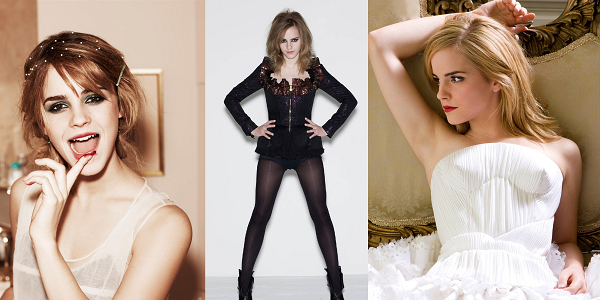 Name: Emma Charlotte Duerre Watson
Birthday: April 15, 1990
Place of Birth: Paris, France
Twitter: @EmWatson
Best Known For
Even if you've never watched Harry Potter, you associate Emma's face with it. For a decade we saw her as the ever-so-smart Hermione Granger in the series, and she became a hero to little girls everywhere. We watched her blossom from a frizzy haired kid to a full blown beauty and somewhere in that time she was no longer just a hero, but a crush for many. After playing such an iconic character, most worried that she wouldn't be able to shake Potter. She proved that we need not worry. Emma went on to delight in My Week with Marilyn and to capture hearts in The Perks of Being a Wallflower. She'll soon challenge hormones in The Bling Ring (seriously, have you seen the outfits?), make us laugh as herself in This Is the End. and get biblical in Noah. If you've noticed, yes, she's only 23, but has done more in her short time on Earth than most of us will do in our entire lifetimes. The best part about Emma's career is that she's been able to stray away from the horror that can come with being a child actor (see: Lindsay Lohan, Amanda Bynes and, for older folks, Corey Feldman for reference).
5 Quick Emma Watson Facts
Since Harry Potter started casting in 1999, Emma was technically Hermione for 12 years. That's about over half her life at this point.
Emma's parents divorced when she was five.
At 15 she became the youngest person to appear on the cover of Teen Vogue.
While promoting Harry Potter and the Order of the Phoenix on a Dutch talk show, she was part of a magic act in which she was sawed in half.
She supports the Camfed International charity.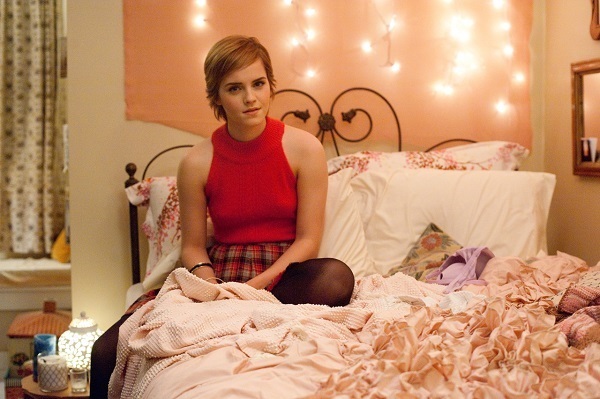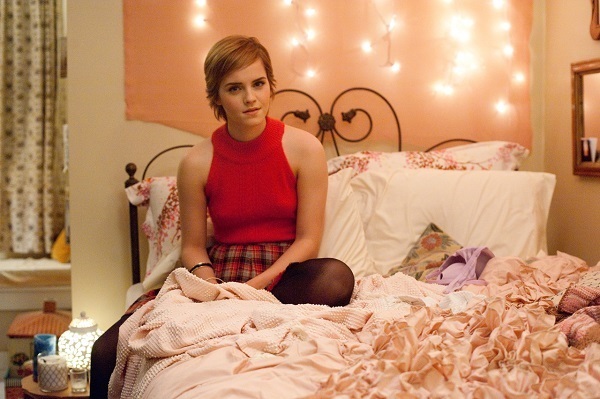 Reasons You Love Emma Watson
The biggest reason most of you love Emma is because of her role in the Harry Potter series. Whether you read the books first or just watched the movies, you can't imagine anyone else as Hermione Granger. That's the thing about Emma: she's able to capture all the qualities of these written words, the essence of these printed characters and bring them not only to life, but into your hearts and homes.
As Hermione she taught you that it was okay to be brainy; she gave girls who always had their noses in between pages someone to look up to. It's hard to talk about any other reasons you love Emma because you've admired her so long as part of the Harry Potter clan. When Harry Potter and the Deathly Hallows: Part 2 came out a couple years ago, you wondered where life would take Emma because you'd given her 10 years and weren't prepared for it to end. You knew she'd get other roles, but were you ready? Of course you were. Those who'd loved her for years and those who might not have watched Potter before raved about her in The Perks of Being a Wallflower because again, Emma is a gem when it comes to taking someone you love in the book form and transforming them into a real life person to appreciate.
It's hard to believe Emma is only 23 and that at her age it'd be easy for her to let loose and become another tabloid constant, but she's remained graceful and elegant all these years. That's the cherry on top of the reasons you love her. That cherry of personal respect sits on top of your love of her work in Harry Potter and her natural ability to make every character she plays seem like realistic friend you could turn to on any given day.
Reasons I Love Emma Watson
If you've read this, then you know my feelings towards Harry Potter, but the following is just about Emma Watson. While watching the MTV Movie Awards, I realized that it's impossible to hate her. I noted that you want to because of sheer jealously due to her talent and beauty, but it'd be like hating a puppy: again, impossible.
My love for Emma didn't stem from her time as Hermione Granger and this is the most I've ever seen that name in my entire life. I've always respected her, but my heart didn't make room for her until The Perks of Being a Wallflower. Reading the book, I easily sympathized with Charlie because of my own past, and the other characters were just there to help Charlie get through the story. After watching the movie that story transformed into a tale of three individuals for me to connect with: Charlie, Patrick, and of course Emma's Sam. That movie isn't even a year old, but it sits in my top 10 list and a big reason for that is Emma's portrayal of a girl who is as damaged as the rest, but comes across stronger than most.