It's insane how a show can be a hit without being a household favorite. It's easy to argue fans of Teen Wolf are just as rabid as those of The Big Bang Theory. Both have these insane followings that make the people behind Comic-Con smile wide because they know they can fill that infamous Hall H. Yes, one is already in syndication and the other is more like a cult favorite among people who still tune into MTV, but still. The man of the hour this week happens to come from the one most teens and tweens squeal over — no, we're not talking about Jim Parsons again but rather Colton Haynes.


Name: Colton Lee Haynes
Birthday: July 13, 1988
Place of Birth: Wichita, KS
Twitter: @ColtonLHaynes
Best Known For
Many actors get their foot in the door by doing parts in which they aren't credited. Haynes did that back in 2007 when he appeared in Transformers. The following year he landed on Pushing Daisies and started to get in touch with his supernatural side with The Gates. It wasn't too long after that he moved on to be Jackson Whittemore in Teen Wolf. Not one to stick around too long, he then jumped ship and traded his spooky look in and headed to Arrow. After he departed from there this past season he decided to make his mark in movies and star in San Andreas alongside Dwayne Johnson.
5 Quick Colton Haynes Facts
He's an avid gardener.
In high school he was not only prom king but voted "Most Likely to Succeed." It turns out they made the right choice.
Haynes started modeling when he was 15.
Back in the day he auditioned for the role of Edward Cullen.
He has a thing for Jennifer Lawrence and told Seventeen once, "Everyone calls me the male Jennifer Lawrence, because I just say things because I'm random and I do things and I don't care what people think. I think she's hilarious."
Reasons You Love Colton Haynes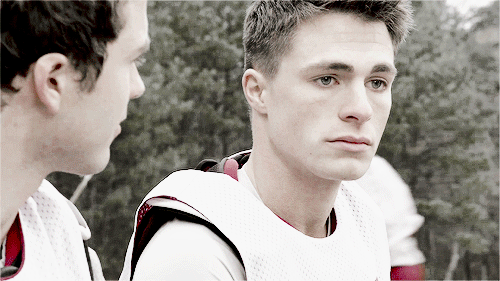 When it comes to Teen Wolf, I like to think of the guys on there as a boy band in a way. Derek Hale is the older brother type, Scott McCall is the baby that everyone falls for, and Haynes's Jackson Whittemore was the bad boy you couldn't help but love. The AJ McLean, if you will. While you definitely can't deny they are all attractive and have their own hits and misses about their personalities, there was something about Haynes's character that drew you in and that's why you loved him — and, sadly, why you feel there is a hole in the Wolf world.
It's not like he's got a bad attitude for no reason. Jackson comes from a line of heartache and you see that has taken its toll on him. You wanted nothing more than for him to turn it around and you've imagined many a scenario in which you did. You may have given Jackson too much of your heart, but some of you were able to take that love and take it off screen and love the man behind the character even more. Colton is one of the best celebrities on social media. His Instagram is golden and you can't help but refresh it over and over, wishing that he'd be one of those people who think it's okay to post every hour on the hour.
So he's your bad boy on the screen but in reality Haynes is just as sweet as can be. No matter what, he's the light of your life, right?
Reasons I Love Colton Haynes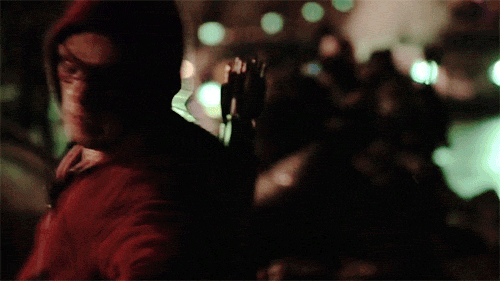 When in season, there are weeks where I cannot miss Arrow and there are others where I'd wish I had. Like this past season, it started out so good and then it fizzled for me. I get we want Olicity together but come on — we need the crime fighting and we need it now. Anyways, my feelings for Haynes's Roy are pretty much the same as they are for the show as a whole. Some weeks I love him and some weeks I don't. Overall, though, I was bummed to see him go.
Roy is a kid I've known more than a few times in my life. Growing up where I did, you come across those kids who think they can't rise above their upbringings and turn down a path that isn't too great. However, unlike Roy, they don't get a badass mentor who could change their lives around for the better. Anyways, what I loved about Roy was he was as loyal as could be, all the way to the end. What I couldn't stand about him was the dumbfounded way he'd look at things. Yes, it can be as simple as a look, but it irked me. Like, come on Roy — get it together.
Arrow is a rollercoaster for fans who are extremely judgmental. Heck, I will write off a character for looking the wrong way. So like with the show, my love for Colton Haynes comes and goes and since he's out, right now my love for him is at an all time low.