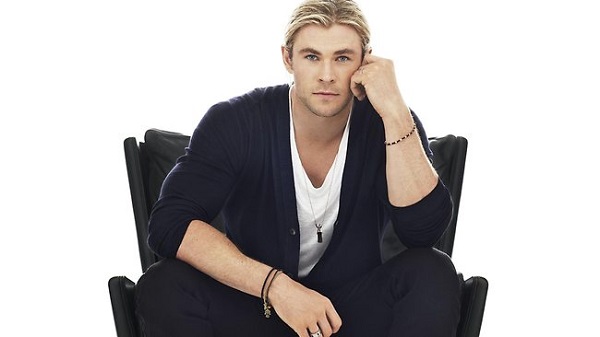 It's really awesome to have people suggest who to focus my fangirling on with these things and, while I would've loved to dive into some Tom Hiddleston this week per request, I'd already etched out this space in my calendar for his, well, brother. Maybe Hiddles will be in the next wave whenever that comes around, but for now we're going to focus all our attention on Chris Hemsworth. Please hold your screaming and giggles for the end. Okay, nevermind — how can I tell you to do something I clearly can't do myself?
That hair, that body, that accent, that intense stare, that smile — feel free to cut me off anytime. Chris Hemsworth is literally a god. Looking at his resume he's done a lot yet so little at the same time but has somehow managed to win over hearts and hormones from Down Under to stateside and there are so many reasons why.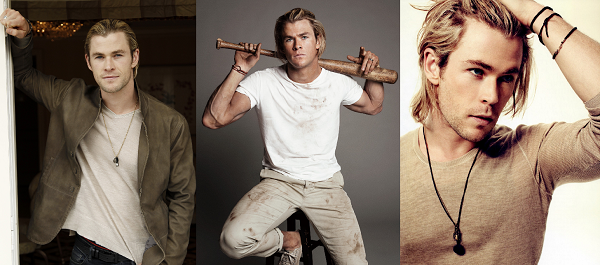 Name: Chris Hemsworth
Birthday: August 11, 1983
Place of Birth: Melbourne, Australia
Fangirl Fan Site Shout Out: chrishemsworth.tumblr.com
Best Known For
Before he was Thor or The Huntsman, Chris Hemsworth was your run-of-the-mill hottie soap opera actor from Australia. Thanks to a little show down there called Home and Away, Chris was introduced to the world in a big way after he played Kim Hyde for a few years. He also appeared on an episode of The Saddle Club but I'm sure that's not where he gained a lot of his homeland love from. A couple years after leaving the soap world, he landed in Star Trek as George Kirk in 2009 with Zachary Quinto. It was only a matter of time before he became the leading man in Thor in 2011. The Avengers, Snow White and the Huntsman, The Cabin in the Woods, and Red Dawn (…eh…) came the following year. Now he's comfortable in his Marvel universe with sequels of those box office hits rolling out every other year, including this week's Thor: The Dark World.
5 Quick Chris Hemsworth Facts
How crazy is it that Chris was born on a Thursday? You know, the day named after Thor… Coincidence? I think not.
Speaking of, he packed on 20 lbs. of muscle for that role.
Chris officially became a hot dad in 2012 when he welcomed his daughter, India Rose, into the world.
Growing up he loved to read The Hobbit and The Lord of the Rings.
In 2006 he appeared on the Australian version of Dancing with the Stars. We got the proof right here.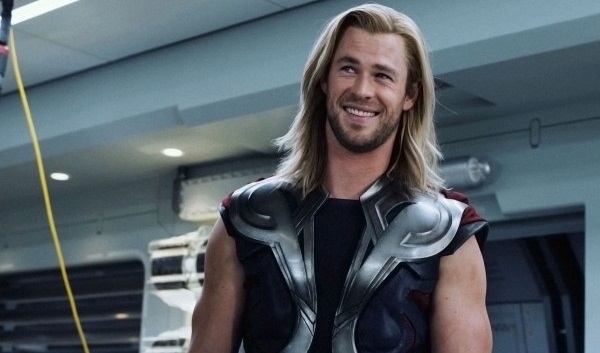 Reasons You Love Chris Hemsworth
There are Chris's old school fans, his geek-centric fans, and then people like me who just drool over him and don't care what he happens to do. But no matter what kind of fangirl you are towards Chris Hemsworth, the fine print of why you love him is all about that hair, that body, that accent, that intense stare, that smile — okay, I'll get on with it.
Soap opera fans are insanely amazing. You're able to follow stories and characters for decades and when one of your own flies the coop, you continue to support with that same level of enthusiasm. So maybe you fell in love with Chris when he was Kim and every day you were engulfed by the overdramatics that come with soap operas. It was hard to see him go, but now you can say you were there when Thor was just Kim Hyde. That's something to brag about, right?
Then there are the hordes of ladies and gents who latched onto Chris when he was cast as the Norse god. It's hard to say who are crazier, soap fanatics or comic book enthusiasts. I'll say it's a tossup, but Thor now had a new face and you weren't complaining one bit. He played the hammer-wielding superhero so well that your fangirl sensors went into overdrive by the time The Avengers entered your life. Who do you choose — Robert Downey, Jr., Chris Evans, Scarlett Johansson, or Chris Hemsworth? When he's not a superhero, he's making Trekkies go gaga, horror fans swoon with The Cabin in the Woods, and even Snow White and the Huntsman peaked interests thanks to its fairy tale base topped with a lot of action.
The one thing Chris's characters all have in common? They're smoking hot. Yes, it's vapid to say but it's true. He even pulled off that hair in his recent movie Rush with Olivia Wilde.
Whether you were addicted from the beginning when he was just a soap star or are one of the millions who flock to theaters every time he's in a movie, you love Chris Hemsworth because he's able to captivate with that hair, that body, that accent, that intense stare and that smile in every role he takes. You love him for being there for you on a daily basis with Home and Away, you love him for being a king of movies that make geeks squeal, and you love him for the physical tidbits (obviously).
Reasons I Love Chris Hemsworth
Chris and Liam Hemsworth make me wonder about their genetics. I can't with those two. How, I ask how, are they able to be that attractive? Anyways, looking at what Chris has done, I've only seen Star Trek and The Cabin in the Woods. One made me doze off and the other surprised me. I'll leave you to guess which did what.
You pretty much know why I love Chris Hemsworth and have a girly giggle fit when I see he's going to be on Conan O'Brien. He's the archetype of what a male "should be." Just like men put Victoria's Secret models on a pedestal, Chris is one of the generic yet prime examples of male perfection when you're speaking about the physical part — again, that hair, that body, that accent, that intense stare and that smile. When I say hair, I'm referring to the Thor hair because I'm a sucker for long locks.
There are times when I walk by my local Redbox and think, maybe I should get that Thor movie and then I pass on it because $1.31 seems pricey. One day I'll make the commitment but since my love for Hemsworth is purely lust, I can make do with Googling and looking up his tags on Tumblr. So yeah, my love for Chris doesn't move past his looks, although I loved one of his movies.