Never having seen The Avengers or Thor (a surprising fact since Chris Hemsworth, yum…), I didn't know where to start with this and it turned into a research paper because hours (exaggeration) had to be spent so that I could truly know why this Tom Hiddleston character was loved by millions.
There was never a doubt that he had to be showcased in this little series because at cons I'm made very aware of his influence on fans. So many women take on the mentality of Loki to show off their best cosplay and Buzzfeed is always aflutter with lists about this dude and why he's the greatest. So enough of this, let's get started.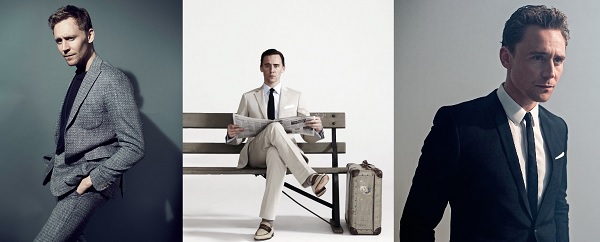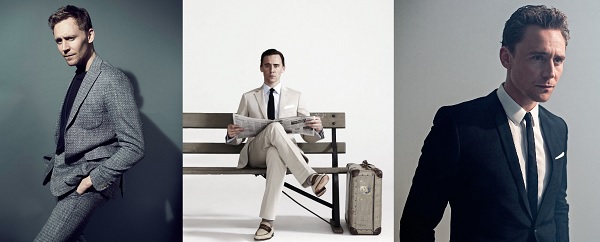 Name: Thomas William Hiddleston
Birthday: February 9, 1981
Place of Birth: Westminster, United Kingdom
Twitter: @twhiddleston
Best Known For
Tom was working overseas for a decade before he made his big break in the US when he stepped into the shoes of Loki in 2011's Thor. Throughout that year he played a villain, a famous author in Midnight in Paris, and a captain in War Horse. Other than living it up in the Marvel Universe, Hiddleston has branched out to hang with Kermit and the gang in Muppets Most Wanted and he'll also appear in the upcoming movie Kong: Skull Island.
5 Quick Tom Hiddleston Facts
Tea time! His favorite is Earl Grey with a little milk.
His mother was a stage manager, his father a scientist.
He's great with impersonations, especially Shere Khan from The Jungle Book.
He may be in the Marvel Universe, but his favorite hero comes from DC: Superman.
If he weren't an actor, he'd be a cowboy — yup, really.
Reasons You Love Tom Hiddleston
Sometimes it's just better to like the bad guy. Look at the success of shows like House and The Big Bang Theory. While Sheldon Cooper isn't nearly as cynical as the Vicodin-popping MD, he is still an annoying person on the surface — but someone who everyone loves. That's why people love Loki. He's a bad dude, but you can't help but fall for him when he's put next to The Avengers. He's also the core of why Tom Hiddleston is your go-to guy when it comes to celebrity crushes. Loki, and the fact that this guy doesn't quit when it comes to that character.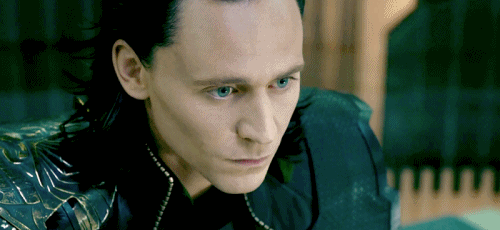 Superheroes can be a little daunting. They always want to do what's right and play by the rules. Fans who skew toward the darker side of life often see themselves in the anti-heroes as well and make them their favorites. That's likely why Loki got you. He wasn't the goody two shoes Thor — he was a rebel and you've always found yourself falling for the bad boy. Your parents still wonder why that's so. At least this one is fictional and less likely to end up at their dinner table for an awkward evening.
Not only do you love Tom for Loki, but you love him because he loves the character as much as you do. He takes any opportunity to put that costume back on and step into that mindset at the drop of a hat and that's something you appreciate more than you can explain. His dedication to the Loki-verse makes your heart flutter.
Yeah, he's done other things and you've seen and will continue to see them but you'd be lying if you said you wanted his role as Loki to stop one day.
Reasons I Love Tom Hiddleston
Right now I can't remember when I said this last, but I really like when actors truly love the characters they portray — their iconic roles that will be with them forever. It's disheartening to know that some would rather never have been cast as characters you hold so dear. That's why this Tom fellow has always been a good guy in my eyes. He embraces Loki and that's to be appreciated.