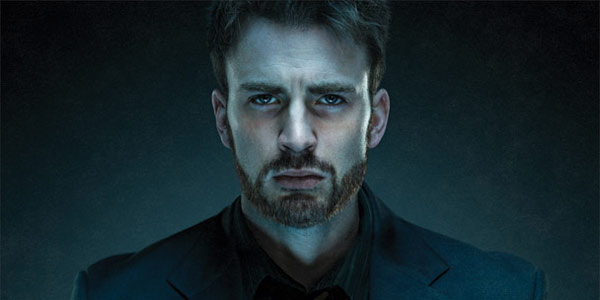 Superhero movies are a dime a dozen today and it's only a matter of time before my beloved Captain Planet makes his way to the big screen. With that idea being more and more of a reality to me since Ant-Man got the green light, I've been wondering who would be perfect for the role. Months ago I'd settled on Ryan Seacrest, because come on… Captain Planet sparkles and, well, you can see why they're a perfect fit. But then the reality set in and I was like, maybe it'd go to someone who's better known as an actual actor and not an overpaid TV personality. Yeah, I could name a bunch of men who'd look good in blue, but studios would probably just get Chris Evans since he's pretty much coined what it means to rock latex and save the world.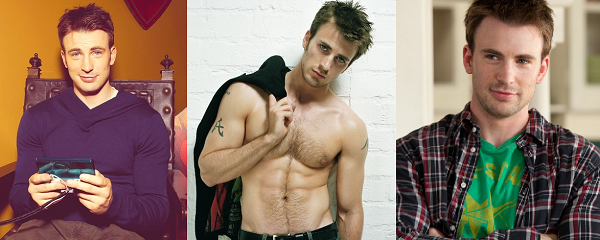 Name: Christopher Robert Evans
Birthday: June 13, 1981
Place of Birth: Boston, MA
Twitter: @ChrisEvans
Best Known For
There was a time when Chris Evans was starring in little movies and TV shows that weren't making him millions — Not Another Teen Movie, Opposite Sex, and Eastwick, just to name a few. He probably only looks familiar from the teen movie spoof though. Those were the days he could still walk down the street without hordes of women screaming at him. Then he became part of the Fantastic Four and a new piece of eye candy in the comic book movie realm was born. That appeared his niche as he went on to play a villain in Scott Pilgrim vs. the World. And of course there's Captain America, The Avengers, and the multiple moneymaking sequels to come.
5 Quick Chris Evans Facts
He may be the face of more than one superhero, but he didn't grow up striving to be one. "I didn't know comic books at all, really. I was more into Ninja Turtles and He-Man."
He can thank his dad the dentist for his heartwarming smile.
Although he starred in The Perfect Score, he didn't manage one, but he did get an impressive 1180 on his SATs.
Evans's mother once said, "He still knows all the words to songs from The Little Mermaid." Um… Does that make him even more perfect? Yes. No question about it.
Maybe he serenaded one of the many Hollywood starlets he's dated over the years, including Jessica Biel, Gisele Bundchen, Minka Kelly, and Amy Smart.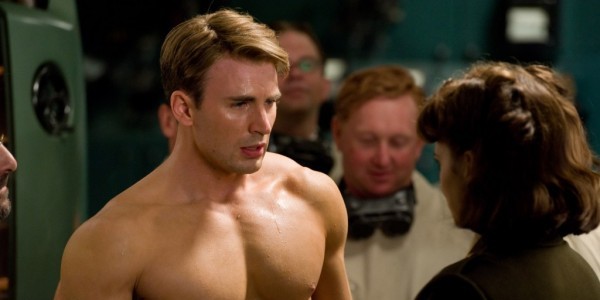 Reasons You Love Chris Evans
In a porn-like fantasy he's the definitive, all-American boy next door… If you lived in a world where your other neighbor was the likes of Ryan Reynolds. The fact that Evans's beefcake exterior required no CGI in Captain America plays a huge factor in his popularity because you know when he's Steve Rogers you could take him home and have the exact same body in the bedroom. That's a pleasant and inviting idea that has settled in your mind time and time again, right? Despite the one villain role, he's ultimately the good guy who fights for what's right, and that makes you go "awww!"
Reasons I Love Chris Evans
Anyone who knows me knows that over hyped movies are a big turn off to me and I won't watch something just because it's "the best movie of the year… ever." So yes, I have never seen any of the movies that are responsible for Evans being a household name, so I can't say that seeing he was going to be on Jimmy Fallon would cause me to stay up and swoon. I don't have major love for Evans but I do have a grand appreciation for his shirtless pictures my friends post on Tumblr. So there are only six things I love about that man, if you catch my drift.