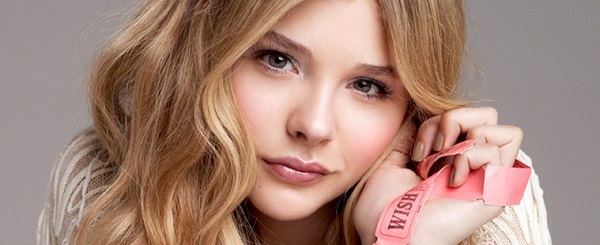 There are very few little girls grown men are terrified of: Regan from The Exorcist because that's the scariest movie ever (seriously the only one I can't laugh at — minus the tinkling part), Honey Boo Boo out of fear for humanity, and Hit-Girl because she can kick their asses. We're not here to talk about the possessed or Regan though; we're here to celebrate the girl behind the best part of the Kick-Ass movies, Chloë Grace Moretz.
She's done a fantastic job in purple but has been able to win over fans in other ventures as well. At only 16, Chloë's done more roles than some 30-something-year-old actors could only hope to do before they're forever typecast as "bumbling dads" or "overbearing moms." Chloë's done everything from horror to comedy to animation and those are just a few reasons we love her.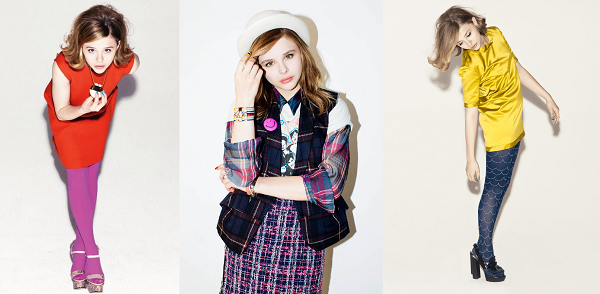 Name: Chloë Grace Moretz
Birthday: February 10, 1997
Place of Birth: Atlanta, GA
Twitter: @ChloeGMoretz
Best Known For
Obviously there's no getting past Chloë as Mindy Macready in Kick-Ass. For those not familiar with the comic pages she sprang from, her potty mouth was a shock, but audiences quickly shook it off and embraced the badass kid. Before she was Hit-Girl, though, Chloë was in The Amityville Horror in 2005 and after that stayed close to the small screen for awhile with parts in My Name Is Earl, Desperate Housewives, and Dirty Sexy Money (gone too soon, RIP). You might also recognize her voice from Winnie the Pooh as Darby or the young Penny in Disney's Bolt. Movies really proved to be Chloë's forte, though, with 2010's Diary of a Wimpy Kid and Let Me In, Hugo the following year, and Dark Shadows in 2012. This week, Chloë will take on the cult classic Carrie. After that she's working with Nicholas Hoult in Dark Places and with Twilight's Kristen Stewart in Sils Maria.
5 Quick Chloë Grace Moretz Facts
She must've really loved The Amityville Horror producer Bradley Fuller because she later named her dog "Fuller."
Chloë is the baby of her family with four older brothers.
Jennifer Lawrence wasn't the only one up for the role of Katniss in The Hunger Games; Chloë was too but we all know how that ended.
Chloë's dad is a plastic surgeon.
Miley Cyrus stole Chloë's lines? Well, Chloë had originally recorded all of Penny's parts in Bolt but then they brought in Miley to be the older Penny.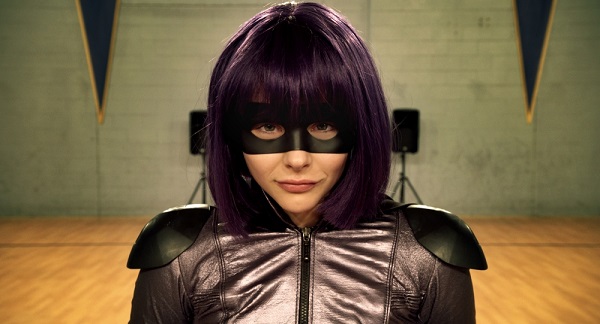 Reasons You Love Chloë Grace Moretz
Almost two months ago I came up with 10 reasons people loved Hit-Girl and I have to say that role's a big part of why you love you some Chloë. There's also the fact that she has done an array of projects that prove she's got what it takes to have longevity. That also goes hand in hand with being pretty level-headed. She's not in the tabloids for incessant partying or serial dating. Chloë's just a regular 16-year-old who can act circles around her peers.
Let's start there and work our way to the big one. We've all seen what fame can do to young actors. It's a shame Lindsay Lohan and Amanda Bynes went down the drain. Hello, Mean Girls is a classic and Bynes could've been an SNL great but, alas, they're just rehab regulars. That's why you've clung to Chloë though. She's like Emma Watson in that she's only ever making headlines for her work or what she wore. You'd like to keep it that way and hope to never glance over at the grocery store and see her name attached to some outlandish scandal.
Chloë's done a lot — we've discussed this already — but we'll note it once more because that's yet another reason she's high on your list of stars you admire. She's kid friendly thanks to Pooh and Wimpy Kid, has horror fans on lock with Amityville and Carrie, and even has the indie crown with Hick and (500) Days of Summer. No matter what you're into, Chloë's got you covered. Your DVD collection has so much variety thanks to her.
Last but not least, Kick-Ass — or rather, Hit-Girl. Some reasons I noted for loving that character were she's feisty but a softy when need be, she can take on anyone and, most of all, she proves that girls can do whatever boys can do — only 10 times better. You see that in Chloë as well. She's this fierce actress who can play soft, dominates her acting competition (minus Hunger Games, you won that one Lawrence) and she's a good role model for girls of all ages.
So there you have it, you love Chloë because she's just a regular gal with range who happens to be pretty kickass.
Reasons I Love Chloë Grace Moretz
Back in the day I watched Dirty Sexy Money and only now can I remember Chloë being a part of it. That was an amazing show and one day I'll find the answer to who killed Mr. Darling, but that's not the reason I love Chloë. She's obviously a talented girl who I'd be intimidated to meet but that has more to do with me being uncomfortable about really cool youths. It's like you're back in high school and the popular kids are judging you. Anyways, the reason I love Chloë comes down a piece of cheese and a bad mouth.
Seeing Kick-Ass was my birthday present when it came out and shout out to my then roommate who took me. I went for Christopher Mintz-Plasse and Aaron Taylor-Johnson but walked out a bigger fan of Chloë. I was floored by her use of the C-word since that is the only thing you'll get slapped for in my mom's house if it's aimed at her. Then there were all the fight scenes she was in — again, floored. While some didn't like the second, I was still on board and liked seeing her try and transition into a normal teen lifestyle. Of course I was happier when she said "Screw that" and did her own thing.
Other than that, I love Chloë because she was in one of the best kids' movies to date, Diary of a Wimpy Kid. It reminded me of movies from when I was younger and was void of that annoying 3D component. I know Chloë was too old to return for the ones that followed, but I do appreciate that she was there during the first.
She's also adorable, but we all know that. I kind of love Chloë thanks to her TV start, but it's Kick-Ass and Diary of a Wimpy Kid that will always be in my heart.