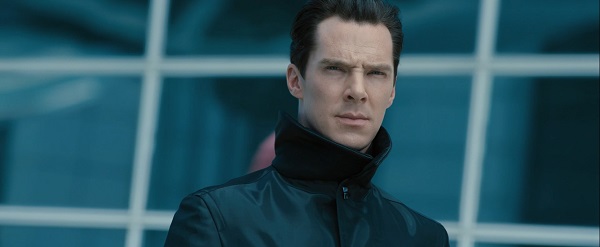 The way my calendar looks, you'd think I was counting down the days until Star Trek Into Darkness. The truth is that the only person I truly love in that cast, well, we're going to talk about him next week. This week our focus in on the newcomer to the cast, Benedict Cumberbatch.
He's well-known overseas and to the fangirls in the States who actually know what channel BBC is without having to use the guide, but other than that he's just some guy. I have a feeling that's going to change and people are going to stop calling him Sherlock and start yelling at him, "Khan!"
Name: Benedict Timothy Carlton Cumberbatch
Birthday: July 19, 1976
Place of Birth: London, England
Fangirl Fansite Shout Out: benedictcumberbatch.co.uk
Best Known For
That name, that name is reason enough for you to be aware of this Benedict Cumberbatch fellow. While some might think he's a new face who got lucky and landed the role of Khan in Star Trek Into Darkness, he's been around for years. Benedict Cumberbatch has made a steady career perfecting well-known personas from Stephen Hawking to Vincent Van Gogh, and most famously Sherlock Holmes. Those who frequent sites like Tumblr and who are constantly looking for the latest meme to laugh at are very familiar with Cumberbatch's face as Sherlock; those faces he makes… wowsers. He's a British import to most, but with roles in pop culture staples like The Hobbit and, of course, Star Trek, Benedict Cumberbatch is bound to be known as more than that one guy from that one BBC show.
5 Quick Benedict Cumberbatch Facts
He can do one hell of an Alan Rickman impression.
His first kiss was underwater with a girl named Mary at age 11.
He spent a year teaching English in Tibet.
When filming To the Ends of the Earth, he was the victim of a scary carjacking experience.
Olivia Poulet, an actress he met at university, dated Benedict for over 12 years.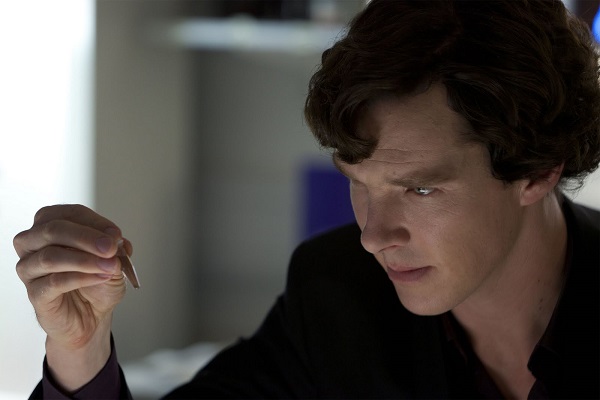 Reasons You Love Benedict Cumberbatch
Those of you who were ahead of the crowd have loved Benedict Cumberbatch for over a decade. It might've started when he was Rory Slippery on Fortysomething, or even when he played genius Stephen Hawking a year after that. Whenever you fell for him, the attraction to those piercing cheek bones was instant. Those who might've missed the Cumberbatch train then boarded permanently when he rolled out his miniseries To the Ends of the Earth and later The Last Enemy.
Let's face it though, that Cumberbatch train overflowed when he became the Sherlock Holmes. The character is one of the most overused archetypes on TV right now; the man who knows all and often thinks those around him couldn't solve the simplest riddle. Uh, House, Sheldon Cooper, Dexter? You might love those guys too, but Cumberbatch owns your heart. His bromance with his Watson, Martin Freeman, is another reason you can't help but ponder what it'd be like to be on one of his cases night after night. You've even imagined being his Watson and winning him over, even if his personality straddles the line between beautiful mind and psychopath.
So now those who've been there since the beginning and those who jumped onboard when 221B became their permanent home are waiting for the newcomers as his roles in The Hobbit and Star Trek cement him franchises that are global power houses. You'll likely turn your nose up at first at those who will refer to him as Khan, but then you'll get over it and welcome the new "Cumberbitches."
Reasons I Love Benedict Cumberbatch
The only reason I know who this Cumberbatch man is because of my friend Ashley. I may've seen articles about him as I scrolled through Oh No They Didn't, and laughed at his pictures on 9gag without her, but I've only seen an episode and a half because of her. Sorry, I fell asleep during that one about that thing. The one I did make it through wasn't bad, but that's not saying much since it was about a serial killer and that's my thing.
So do I love this guy because of one thing a friend made me watch? Oh no, that'd be ridiculous. My love for Benedict Cumberbatch isn't really love, but more respect. It couldn't have been easy to be Sherlock Holmes after the Robert Downey, Jr. played him, but he was able to make it work for himself. So much so that there are legions of fans who call themselves "Cumberbitches." That's wonderful. Not even being sarcastic, every fan base needs a name and hey, that's one that gets your attention.
I've seen nothing else this man has ever been in. I thought for a second I saw Atonement because of my love for Keira Knightley, but that love faded before she left Pirates. I also don't get the physical attraction people have towards him, but we'll chalk that up to him just not being my cup of tea. This week might lead me to see Star Trek Into Darkness for another friend's birthday, but truth be told… I fell asleep during the first one. Yes, I fall asleep a lot. No, I'm not narcoleptic.