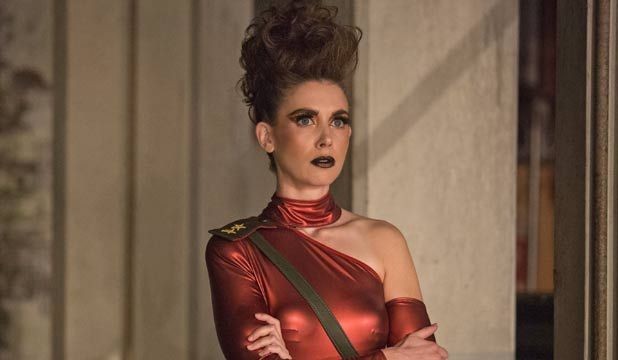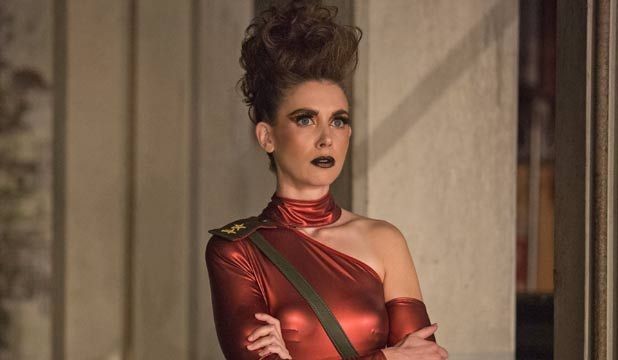 When reading 'The Office's' Jenna Fischer's book/guide about acting, she said one of the craziest things was how now people want a Jenna-Fischer-like character. Some would say, why not just get Jenna, while others would recognize that as making it – as setting the standard. So whether or not Hollywood is ready to cast Alison Brie as She-Hulk or someone Alison-Brie-like, we can assume that means the former community college student turned pro-wrestler (all on the small screen of course) has made it and along the way she's done nothing more than leave us enamored with her dramatics just as much as she has with her comedic charm. 
Name: Alison Brie Schermerhorn
Birthday: December 29, 1982
Place of Birth: Hollywood, California
Twitter: @alisonbrie
Best Known For
Likely, you don't remember Alison Brie from that one time she appeared on Disney's 'Hannah Montana,' right? Totally fine because most people got to know Brie when she became part of the now cult favorite, 'Community.' The definitely out there comedy about a ragtag group of misfit adults in community college. When she wasn't making people LOL on NBC, she was being super serious over on AMC on 'Mad Men" throughout the series. Along the way she dabbled in voiceover work in 'The Lego Movie' franchise and on Seth Green's 'Robot Chicken.' All of which led her to playing Diane Nguyen on Netflix's 'BoJack Horseman.' Which, speaking of Netflix, it's where she leads a wonderful ensemble of kickass women of wrestling on the series 'GLOW,' which will air it's fourth and final season later this year. 
5 Quick Alison Brie Facts
She studied at Scotland's Royal Scottish Academy of Music and Drama. 

Alison appeared on the first season of 'Lip Sync Battle' with her 'Lego Movie' costar Will Arnett and won!

Did you know Alison Brie is in the Marvel Universe? Well, as the voice of Black Widow in the 'Marvel Avengers Academy' video game. 

She's a SAG winner thanks to 'Mad Men.'

Alison met her now husband, Dave Franco, in New Orleans during a Mardi Gras party.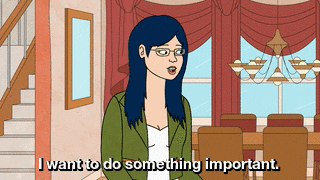 Reasons You Love Allison Brie
There seems to be an underlying theme when it comes to the characters Alison Brie takes on; down on their luck women just looking for the tiniest bit of hope to hold onto. Well, at least that's what has come about with her biggest roles to date on 'Mad Men,' 'Community,' 'BoJack Horseman,' 'GLOW,' and even her latest Netflix movie, 'Horse Girl.' With each of these characters you've watched a woman reach what is potentially the end of her rope, and for most – overcome the worst life has had to offer which in turn leaves you feeling like you too can tackle the struggles reality has tossed your way. 
All of the above are admirable in their own right, minus Trudy Campbell. What could've been a tale of a betrayed wife turned badass single mom took a turn in the end. That aside, you found yourself in any one of the other notable Brie characters over the years. Whether you were a straight-laced student who lost their way, someone driven to depression after failing in their own eyes, a dreamer stuck in reality, or a timid recluse stuck in their own, out of this world thoughts – you saw yourself in one or more of these characters and found solace in finally seeing yourself on screen. Representation matters, in all forms. 
Alison Brie can play everything from a unicorn/cat creature to a manic craft store worker who swears she's a clone, and what she does best is capture people at their worst who can then make it through despite being dealt a bad hand, one too many rounds. And for that, you love Alison Brie.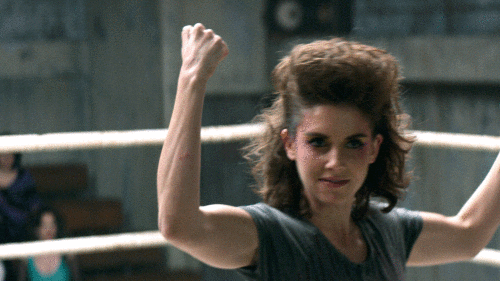 Reasons I Love Allison Brie
Community was my jam…for a minute. So while it may've been the first time I encountered Alison Brie, that's not why I have love for her. Neither is her time on 'Mad Men' or her voice work on 'BoJack.' What I do love and appreciate though is her character on 'GLOW.' I mean, how can you hate anyone in that ensemble? Shout out to stellar casting by Elizabeth Barnes and Jennifer Euston. Anyways, back to Alison…well, Ruth Wilder. 
Reckless and lost. That's how we met Ruth Wilder as a struggling actress sleeping with her best friend's husband. Talk about getting to know a hell of a lot about a character in a very short time…and you'd think that would've made me look at her with a side eye but it didn't. There was something so endearing about Ruth's spirit that it transformed her character for me. Like yeah, she's a mess but at least she's' trying to get herself into the trash can. I can appreciate that. 
There's not a myriad of reasons I have love for Alison Brie, but so long as we have Ruth Wilder, there'll always at least be one.