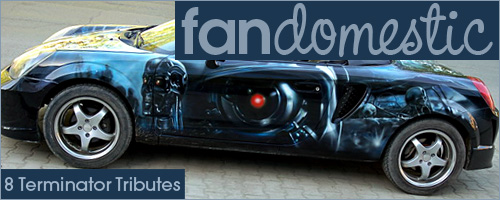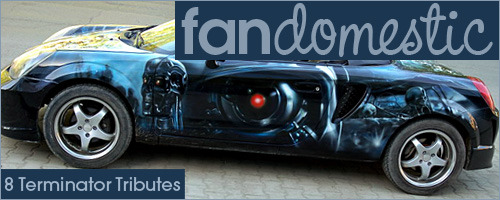 In honor of the release of Terminator Salvation, here are eight fans' tributes to the sci-fi franchise.
1. My Little Terminator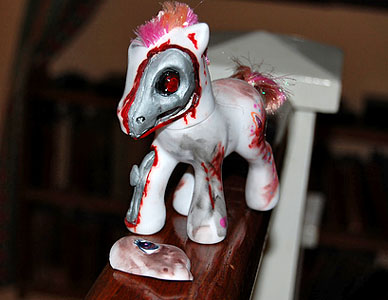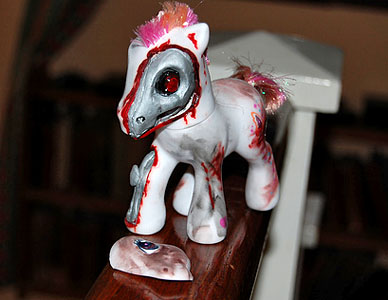 This custom My Little Pony was created by kipperfrog on Flickr.
2. Glow-In-The-Dark Terminator Car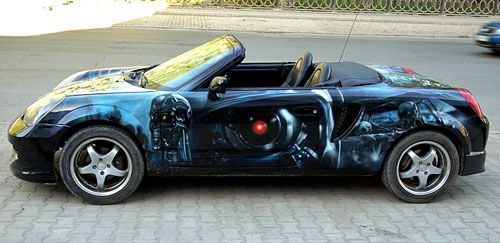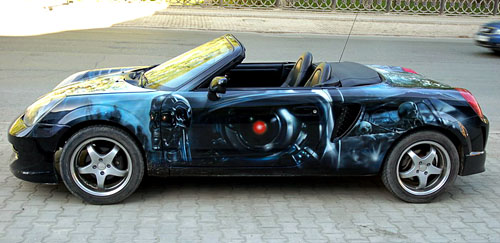 Here's a Russian fan's tribute to the franchise: a glow-in-the-dark airbrushed custom car!
3. LEGO T-800 and T-1000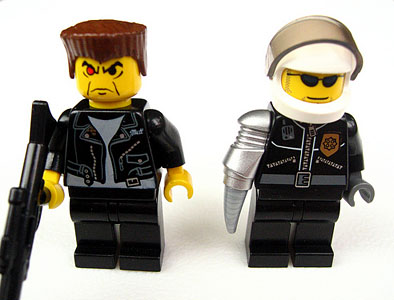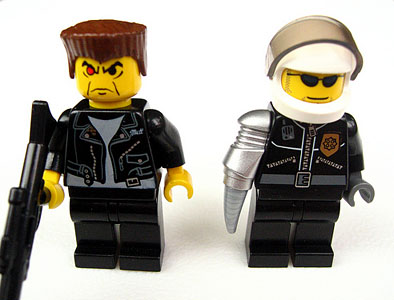 Flickr user chantastic made these custom LEGO minifigs of the two Terminator models from Terminator 2: Judgment Day — the T-800 and the T-1000.
4. T-800 Felt Plush Toy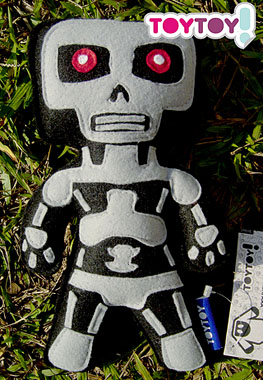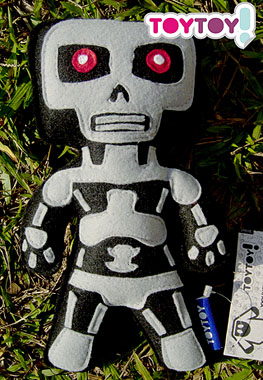 Brazilian toy maker ToyToy! created this felt plushie of the T-800 in endoskeleton form.
5. Cyberdyne Cinema Home Theater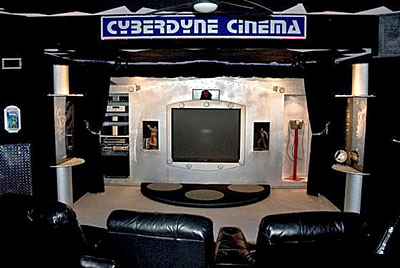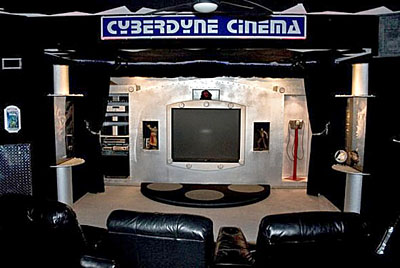 Darren Mortensen designed his home theater around the infamous Cyberdyne Systems from the Terminator movies.
6. T-800 Endoskeleton Papercraft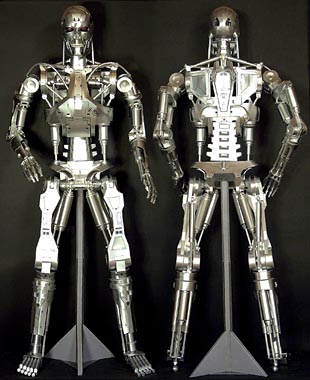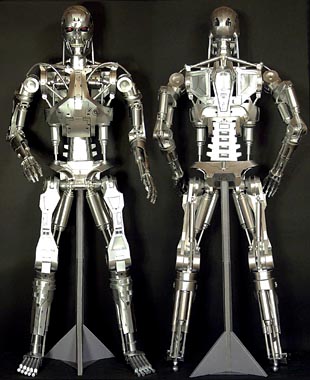 Amazingly, this 1/2 scale model of the T-800's endoskeleton is papercraft, from a 1000-piece 1992 Japanese publication. This one was put together by Ghost Maker.
7. Terminator Airbrushed Van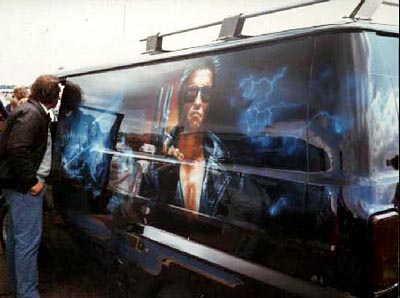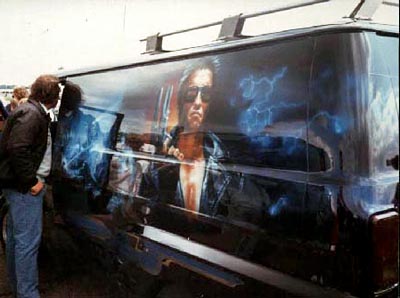 This van was airbrushed for a 1988 car show. The work was done by a Belgian named Eddy Wouters, but this picture (and the others on his site) were taken by Ronnie Lees.
8. Terminator Cake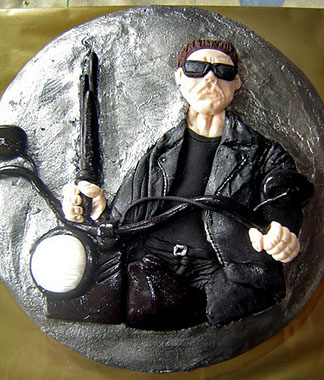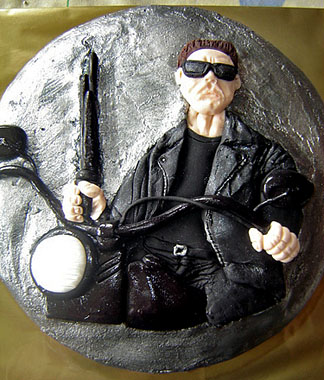 Made for a girl's 30th birthday, the board this cake by lisas_cakes rests on reads "Your twenties have been terminated."