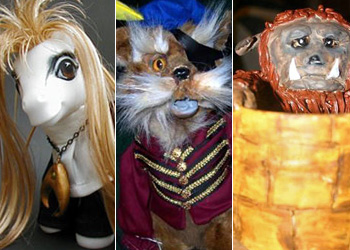 Jim Henson's Labyrinth, starring David Bowie and a young Jennifer Connelly, was a box office flop when it hit theaters in 1986. But more recently, it's become a cult classic, and practically any geek you ask could answer the question "What babe?" Here are thirteen fan-made tributes to the film — one for each of the hours on Jareth's countdown clock.
1. Jareth The Goblin King Plushie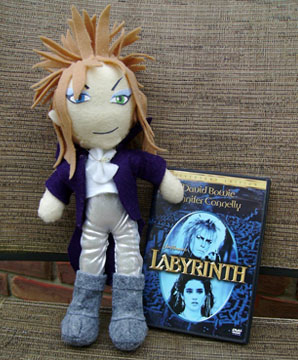 VilleVamp watched the movie for the first time in a while and was inspired to make this plushie of Jareth.
2. Ludo Beanie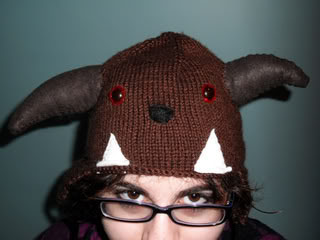 Craftster member WhiteSheep made this beanie for Sparkle Motion Dreamer as part of a Labyrinth-themed swap.
3. Labyrinth Poster Jewelry Box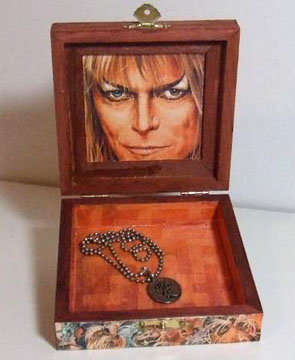 Chrislea had an old Labyrinth poster that was too beat up to keep on the wall but too pretty to throw away, so she used it to decorate a jewelry box.
4. Crocheted Firey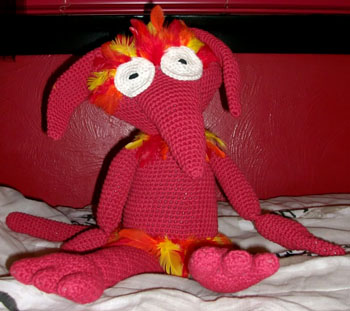 Based on the toy Firey in Sarah's bedroom, this one was crocheted by ohiodiygirl for a Labyrinth swap on Craftster.
5. Jareth Hoodie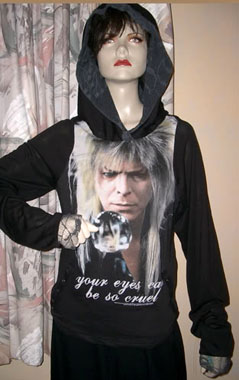 Craftster user dropdeadred77 made this hoodie from a t-shirt by adding sleeves and a lace hood and cuffs.
6. Labyrinth Matryoshka Dolls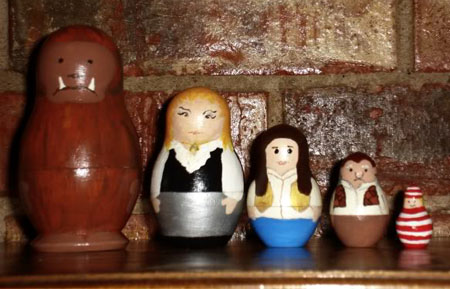 Another swap creation, this one was made by varifiresis and features Ludo, Jareth, Sarah, Hoggle, and Toby as matryoshka nesting dolls.
7. Sir Didymus Plush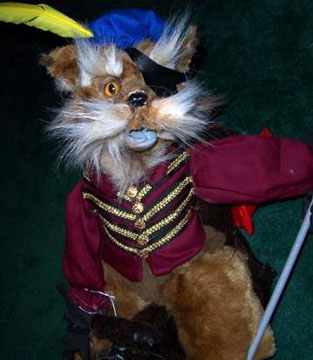 He looks like a toy, but he was actually made as part of a costume — zirofax helped her friend sparkynekomi create him, as the latter went to Otakon dressed as Ambrosius!
8. My Little Jareth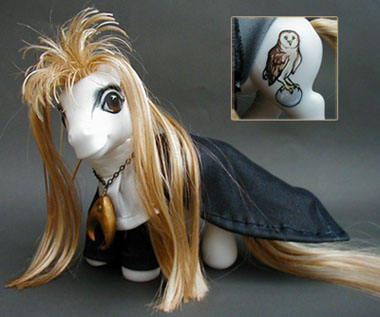 Barkingmadd customized a My Little Pony to resemble Jareth, complete with an image of his owl form on his hip.
9. Needle Felted Firey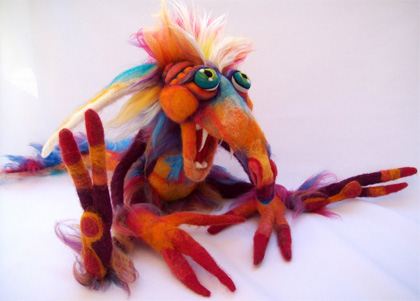 Kasey of Tanglewood Thicket Creations needle-felted this Firey, along with many other Labyrinth– and Froud-inspired goblins!
10. Ludo Pencil Cup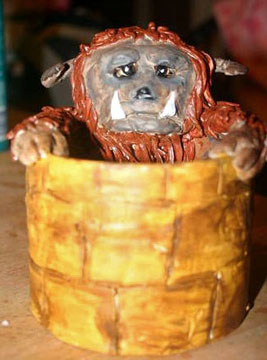 Based on a scene from the movie, this pencil cup features Ludo coming out of tower and was made from polymer clay by jennilocker.
11. Sculpted Hoggle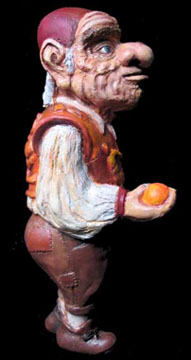 Just one of many pieces of phenomenal Labyrinth crafts made by eyefeather, this sculpt of Hoggle is four inches tall.
12. Jareth & Worm Cake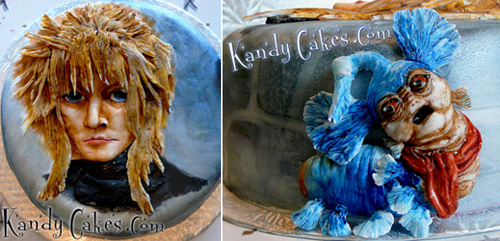 Kandy Cakes made this awesome Labyrinth-themed cake featuring Jareth on top and the Worm on the side.
13. Wiseman's Bird Hat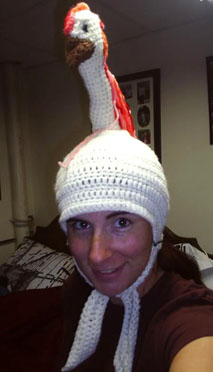 Another awesome result of a Craftster Labyrinth swap (there have been three), this hat was made by peariso for dayzi.