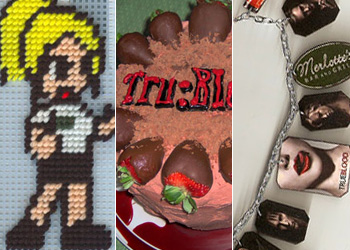 This Sunday the paranormal populace of Bon Temps returns for a third season of HBO's hit vampire series True Blood. Last year I featured some awesome fan made tributes to the series, and this week I'm revisiting the show to see what the creative fang fans have been up to more recently. Here are nine more fan made testaments to their love for everything True Blood.
1. Tru Blood Painted Box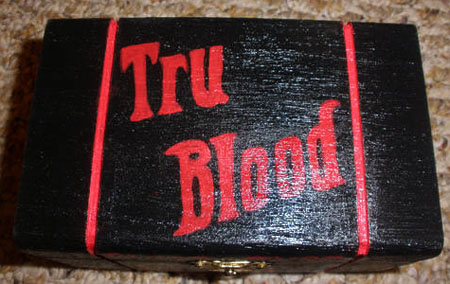 Craftster member motherconfessor made this box for NightTerrorzChick as part of a True Blood swap.
2. Crocheted Sookie & Stuffed Sam Dog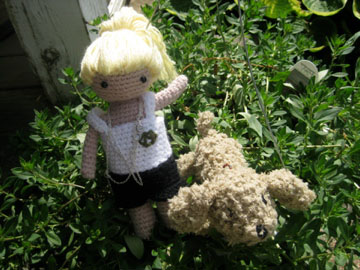 As part of the same swap, trix_ska crocheted a mini-Sookie (with Sam!) for super geek.
3. Shrinky-Dink True Blood Necklace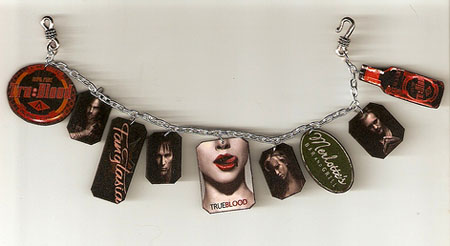 Using shrinky dinks, Tamalama1 made this necklace with pictures and icons from the show.
4. Bon Temps Picture Frame
For another Craftster swap, Crafttheworld made this Twilight-challenging picture frame for Molliemoo2883.
5. Bloody Pillow Case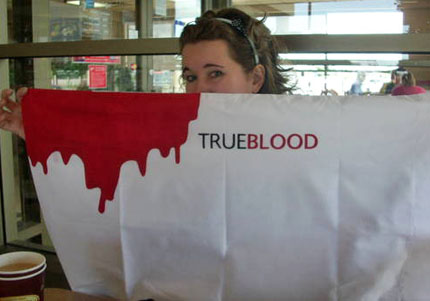 GrindHouseHussy19 artistically bloodied up a True Blood pillowcase for psyche.
6. Tru Blood Halter Top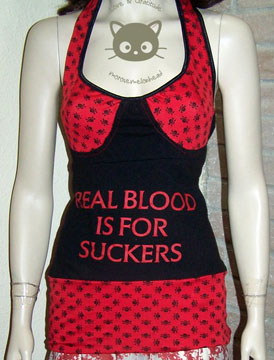 Etsy seller morosemelonhead handmade this halter using a licensed t-shirt.
7. True Blood My Little Pony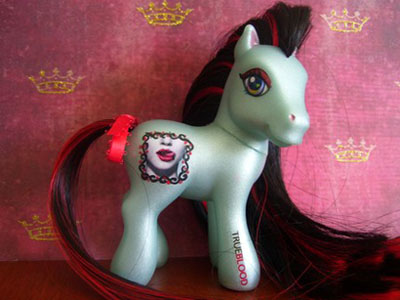 Wendypony customized a My Little Pony with the True Blood logo and iconic "licking" photo.
8. Bleeding True Blood Cake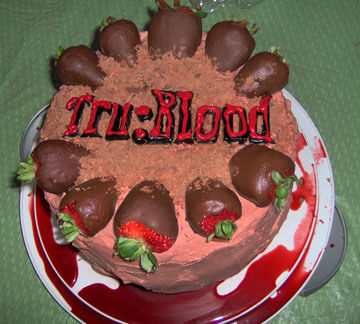 Redustrial combined tiramisu and red velvet cake recipes to make this "bleeding" cake for last season's finale.
9. Sookie Stackhouse Needlepoint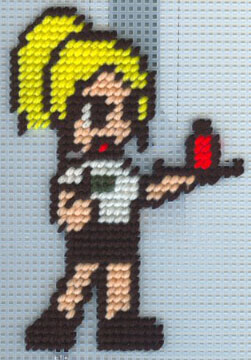 From Dork Stitch comes this adorable needlepoint of Sookie in her Merlotte's waitress outfit, serving up a bottle of Tru Blood!