The biggest game out this week is Aliens vs. Predator, a testament to the endurance of the Alien movie franchise (along with that of the Predator franchise, of course, but that's a topic for another day). With their many iconic forms — egg, facehugger, chestburster, adult, and queen — the aliens themselves are particularly inspiring for many creative fans. Here are ten tributes to the Alien quadrilogy.

1. Felt Plush Baby Chestburster and Facehugger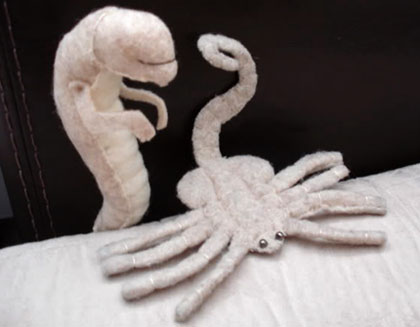 Made by Paleona to match her husband's growing Aliens plush collection.

2. Aliens Halter Top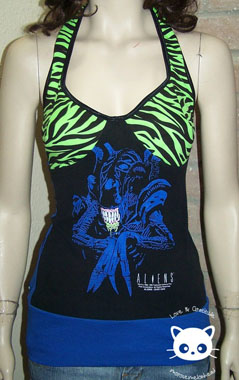 Reconstructed from a t-shirt by Etsy seller morosemelonhead.
3. Alien Xenomorph Glass-Top Table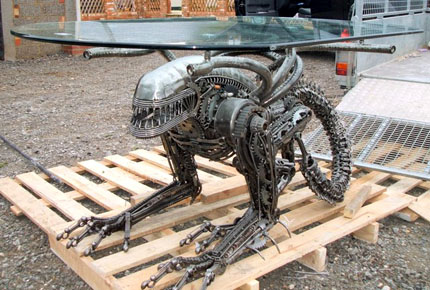 Handmade from recycled car and bike parts, tools, and other metal and sold online at Alien Furniture.
4. Alien Wedding Cake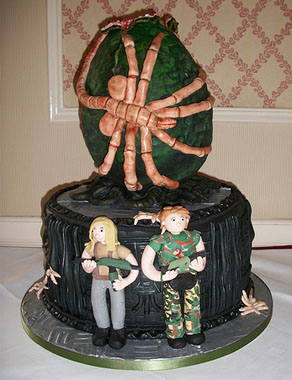 An actual wedding cake, made by Aurora Cakes for a clearly awesome couple.

5. Crocheted Mini Facehugger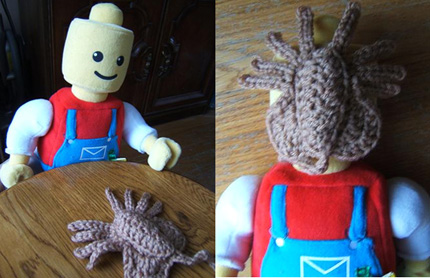 Crocheted by ax174 after making a smaller, rounder one as a decoration.

6. Aliens Motion Tracker/Radar Clock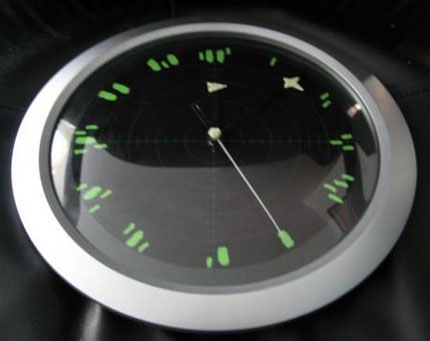 Inspired by the motion tracker in Aliens and radar displays in general, thefett custom-made this glow-in-the-dark clock to resemble both.

7. LEGO Alien Queen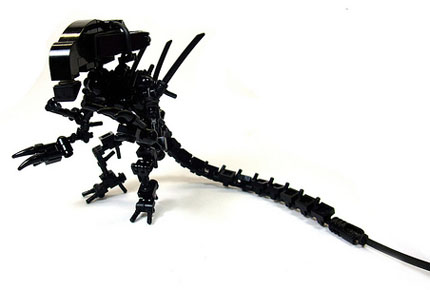 Custom-built by LEGO master Crimson Wolf.
8. Chestburster Baby Shower Cake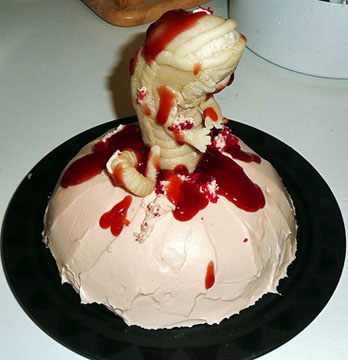 I'm not making up the baby shower thing. And even better: it's a red velvet cake, according to mal00005.
9. Crocheted Facehugger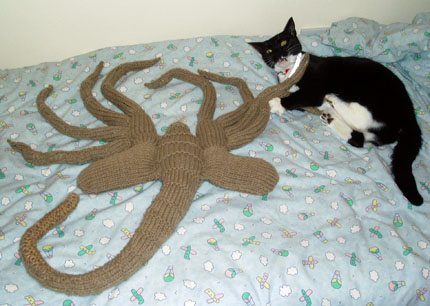 Craftster member kinkyknit crocheted this life-size facehugger for her husband's birthday, but it seems to have taken a liking to her cat.

10. Alien Chestburster PS3 Case Mod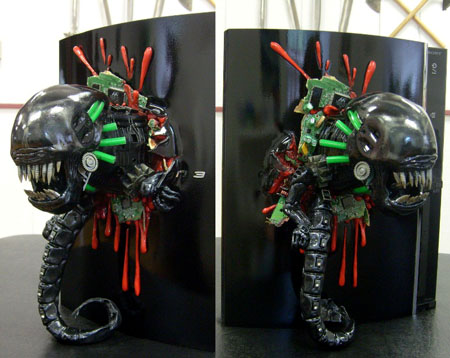 An alien is bursting out of the "chest" of a Playstation 3 and (apparently) ripping through its chips and circuits, thanks to a case mod by GivinTats.