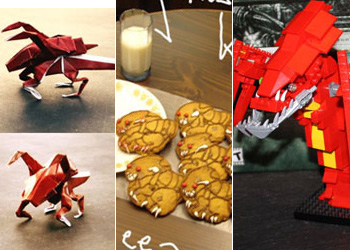 Starcraft took the world by storm in 1998 by refining the real time strategy genre into a epic sci-fi game of interstellar warfare. More than a decade later, the release of Starcraft 2 has launched the franchise and its fandom once more to the frontlines of gaming. If you're a gamer, chances are good that you've been blasting away at some hydralisks and zerglings over the past few weeks. Take a break from the space bug slaughter to check out some of these awesome fan-made tributes to the prolific Zerg. Some of these are so cute that you might actually feel bad the next time you send your Firebats out to do their duty.
1. Zergling Rush Cookies
From Glittercandy.
2. LEGO Zerg Hydralisk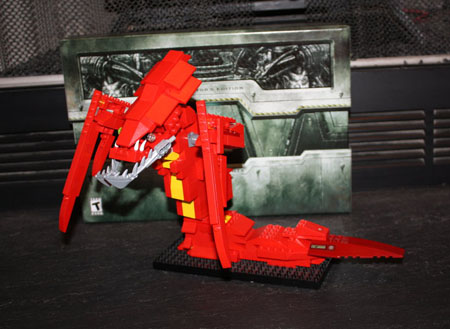 From dwarfguy.
3. Crocheted Zasz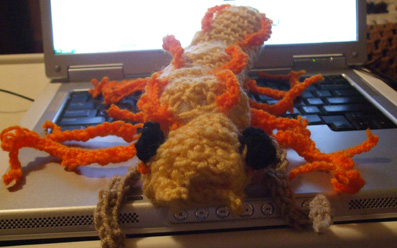 From WeisseEdelweiss.
4. Origami Zerglings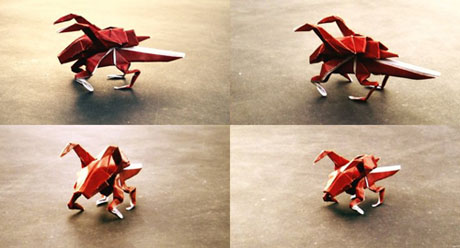 From axcho.
5. Plush Chibi Hydralisk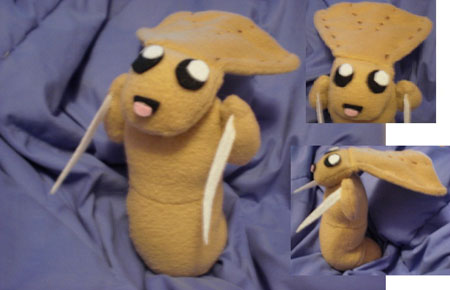 From mz-kitty.