Outside the government, beyond the police, and back on TV (in Britain, anyway), it's Torchwood. The highly-abbreviated third season, which is actually a five-night miniseries titled "Children of Earth," has been airing on the BBC this week. So to celebrate, here are ten fan tributes to the Doctor Who spinoff.
1. Torchwood Converse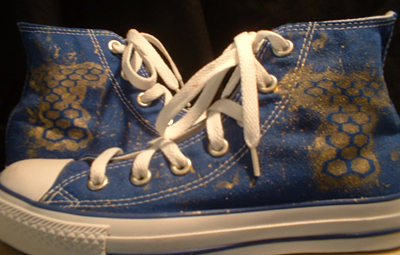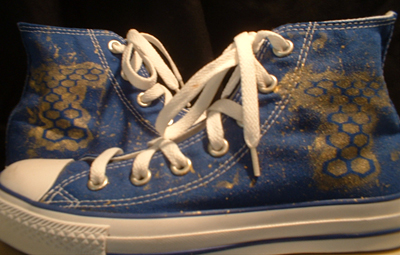 With some gold fabric paint, deviantART member elfy016 decorated these custom Converse sneakers with the Torchwood logo.
2. Cyberwoman Lisa Dolly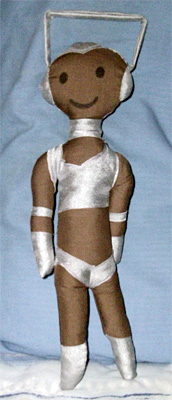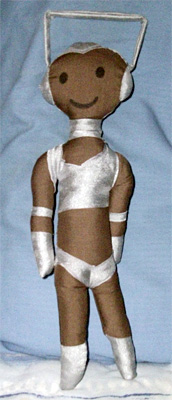 This plushie of Lisa, Ianto's ill-fated girlfriend, is actually a fan tribute to a fan tribute. In the webcomic Torchwood Babiez (which is exactly what you imagine it is), Ianto carries around a Lisa dolly like this one made by sarahsupastar.
3. Torchwood Phone Charm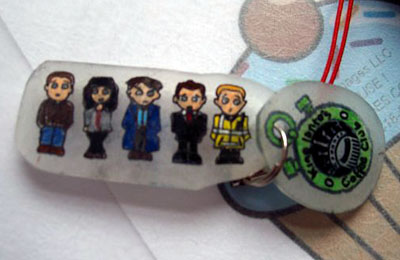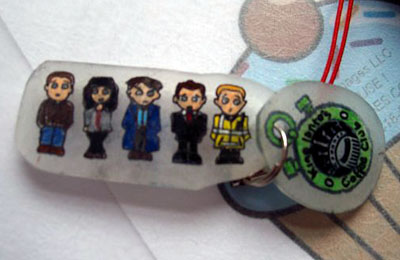 Made by medusacascade-crow, one of these phone charms features Rhys, Gwen, Jack, Ianto, and Andy, and the other, a logo for King Ianto's Coffee Club. They're made with Shrinkles, which I'd never heard of but which appear to be create-your-own Shrinky Dinks.
4. Jack & Ianto Cookies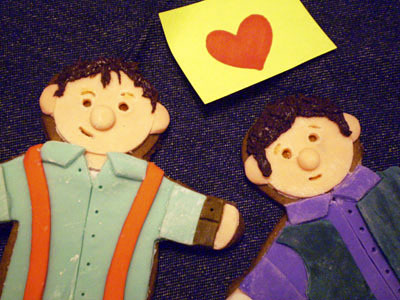 This gingerbread Jack and Ianto baked by Luinecu are cute as can be, with chocolate hair and fondant clothing!
5. Torchwood Pony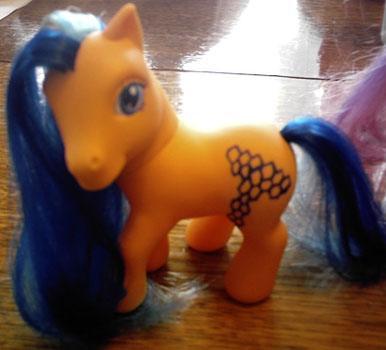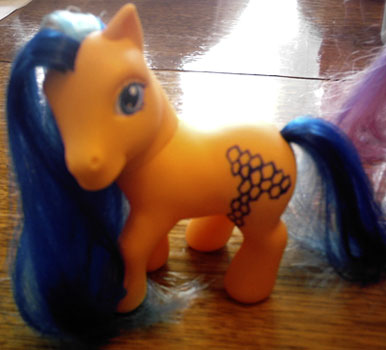 Craftster member instantkarma and her roommate made this and several other custom My Little Ponies as gifts for graduating friends.
6. Harkness/Harper Campaign Sticker


It may be a bit late for the '08 election, but this campaign sticker at CafePress is still a great, and deliciously subtle, way to show one's love for Torchwood — or at least, Jack and Owen.
7. Torchwood Nesting Dolls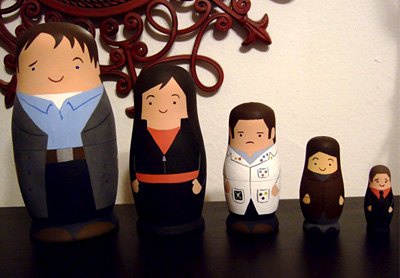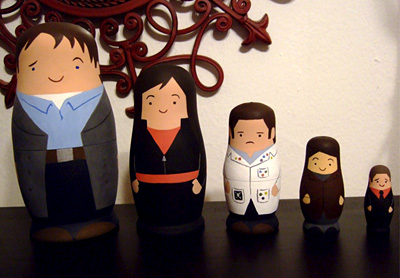 I just love dolls and figures that are simply decorated, yet completely recognizable. These nesting dolls hand-painted by jigglykat are a great example. It's obvious at a glance which doll is which — Jack, Gwen, Owen, Tosh, and Ianto — and they're so cute!
8. Torchwood Bento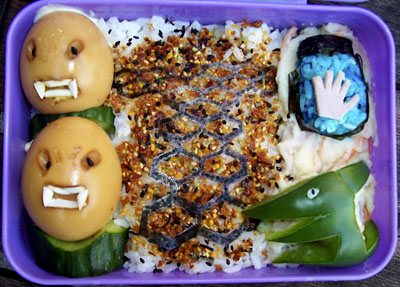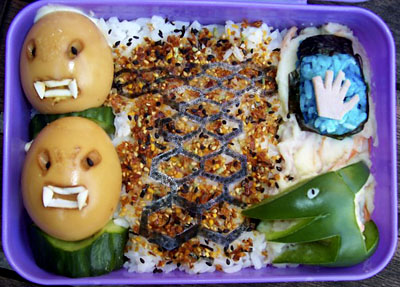 In this bento box by buffologist in the Bento Challenge LiveJournal community, the Torchwood logo is made from rice sprinkled with furikake, the weevils (Janet?) are boiled eggs & cucumber, Myfanwy the pterodactyl is green pepper, and the Doctor's hand in a jar is ham on nori and blue rice.
9. Chibi Ianto Plushie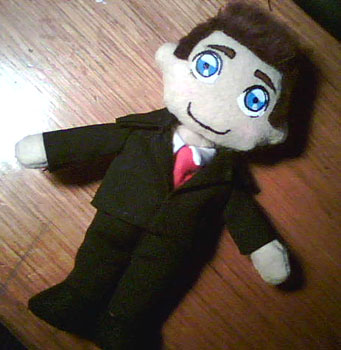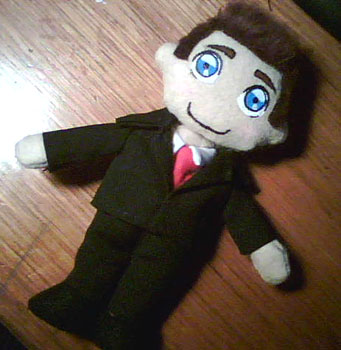 deviantART member skellington- created this adorable chibi-style mini Ianto plush from felt, faux fur, and clothing scraps.
10. Captain Jack & Brigadier LEGOs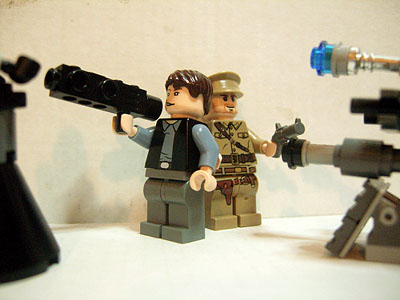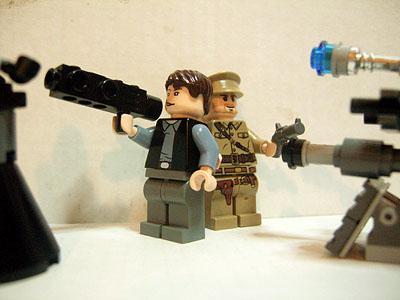 Tardis Traveller at Flickr captioned this photo "Torchwood and UNIT join forces to fight the daleks." Specifically, it's Captain Jack Harkness and Brigadier Sir Alistair Gordon Lethbridge-Stewart.
BBC
,
bento
,
cookies
,
doctor who
,
Fandomestic
,
LEGO
,
my little pony
,
plush
,
shoes
,
torchwood
,
TV