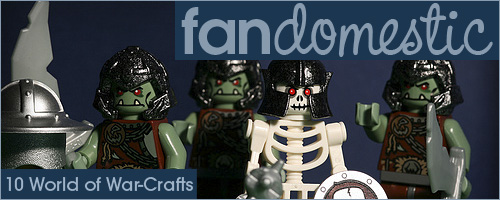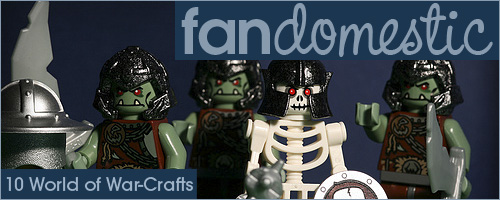 Whether or not you've gotten sucked into the vortex that is World of Warcraft, you most likely know someone who has. Here are ten tributes to the game (lifestyle?) by some very creative fans.
1. Horde Wristband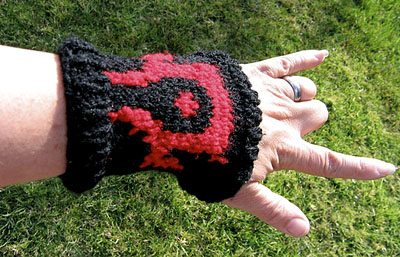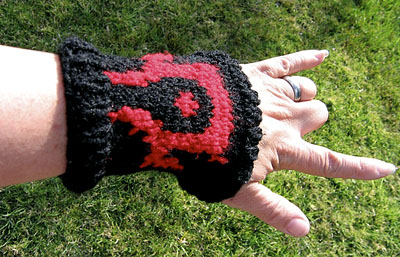 Flickr user vylettefairwell knitted up this cozy wristband "to keep my wrist warm during those late night raids."
2. Tauren Plushie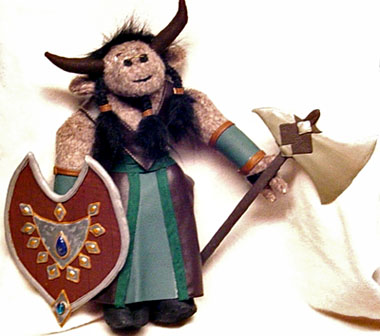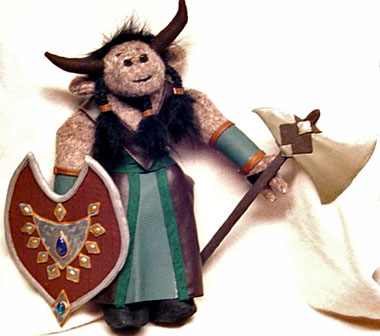 Creative Critters handmade this male Tauren plushie from scratch. She's offering it and other WoW creations on her site for sale.
3. Alliance Crest Cake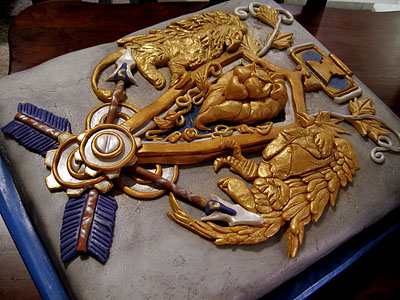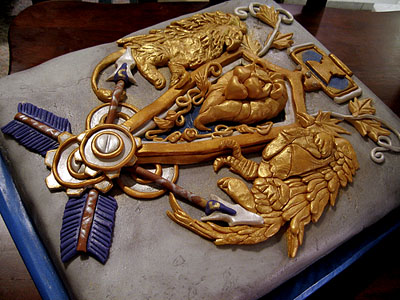 This devil's food cake with chocolate buttercream frosting and fondant decoration comes from Taste of Bliss.
4. LEGO Orcs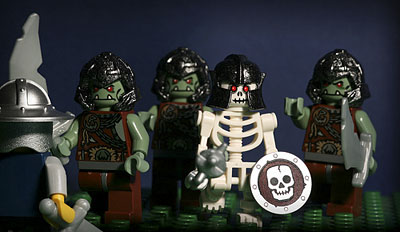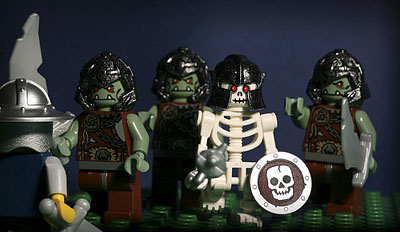 This group of orcs and the knight brave enough to challenge them were all custom-made by Flickr user djdasmeg.
5. Horde Car Decal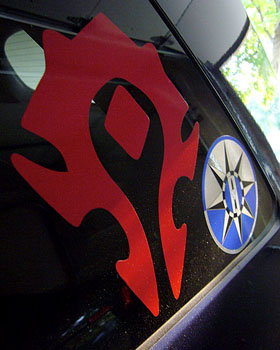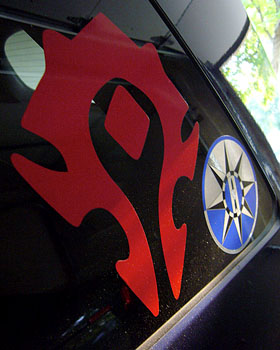 Flickr member ulalume's car sports a Horde symbol decal on the side from J!NX.
6. Amigurumi Murloc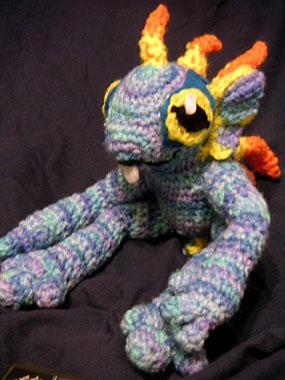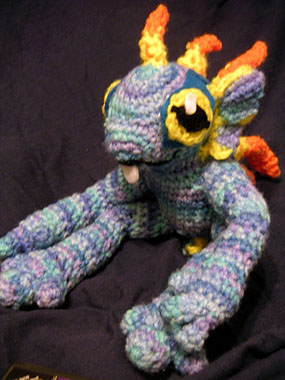 Never has a murloc been so adorable as this amigurumi version by hyperpiston.
7. Alliance Jack-O-Lantern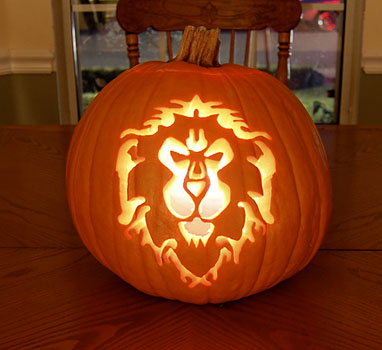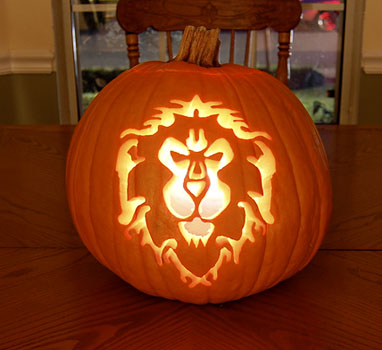 Last Halloween, somegeekintn carved up this Jack-O-Lantern featuring the Alliance crest.
8. My Little Deathcharger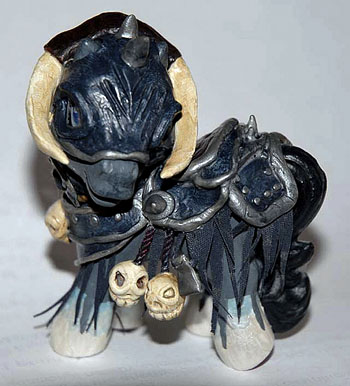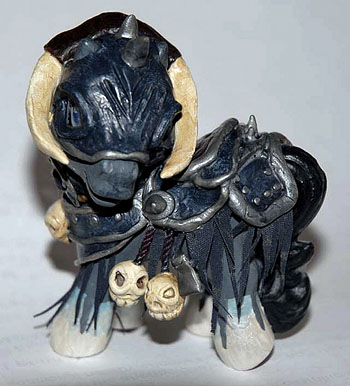 The Deathcharger — the mount of choice for Dark Knights — is, after all, a horse. So it shouldn't be too surprising that suldae chose it as the basis for this My Little Pony custom.
9. Horde Cupcakes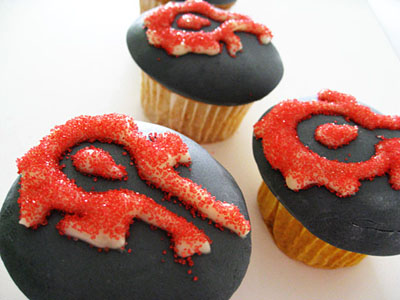 Jocelyn at gamer dessert mecca Snack or Die made these Horde cupcakes and includes a recipe and instructions for making your own!
10. Alliance Mitts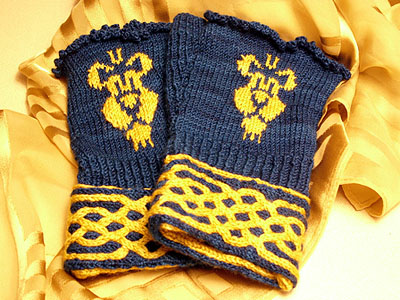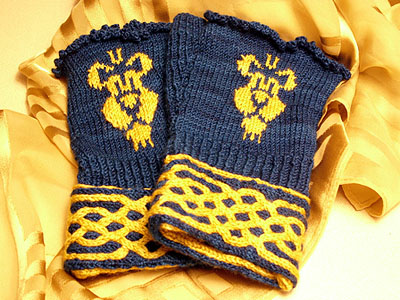 Flickr user and knitter extraordinaire Bloo_mountain made these Alliance mitts.
amigurumi
,
cakes
,
cupcakes
,
Fandomestic
,
jack-o-lantern
,
knit
,
LEGO
,
my little pony
,
plush
,
vehicles
,
world of warcraft