This week has seen some pretty incredible announcements from the video game industry at E3. One of the most anticipated new games which had been previously announced but was finally previewed at the show is The Beatles: Rock Band, coming this September. In honor of that, here are five fan tributes to Rock Band.
1. Rock Band 2 Drums Cake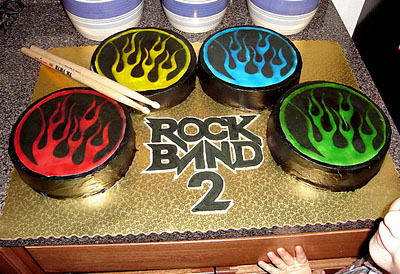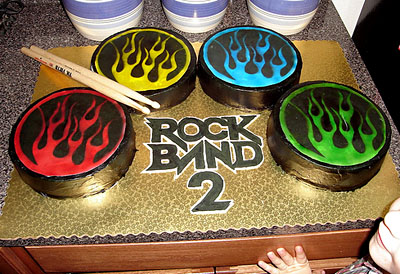 This cake by Flickr user wheeshkspr is actually four — one for each of Rock Band's drums.
2. Rock Band Guitar Necklace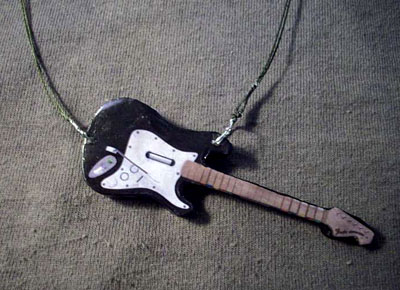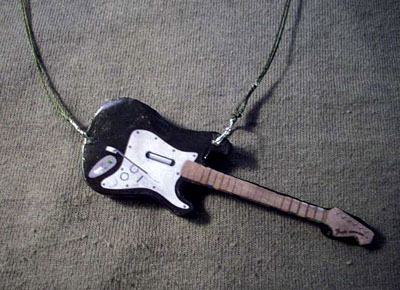 Tiff the Strawberry at Craftster made this necklace of a Rock Band guitar, along with a mic and drums, using Mod Podge.
3. Crocheted Rock Band Drum Cozies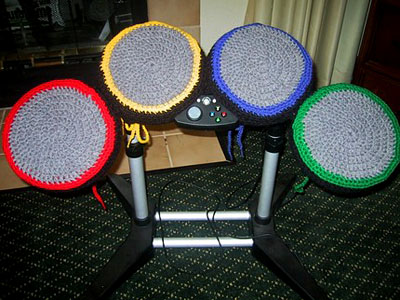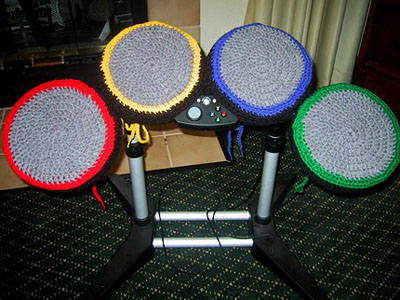 Rather than using simple commercial drum pads to keep the noise down, FunkieFresh crocheted these drum cozies and sells them on her Etsy store.
4. Rock Band Guitar Icon Blanket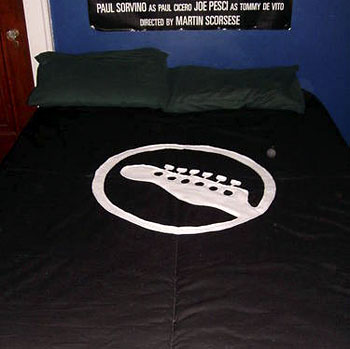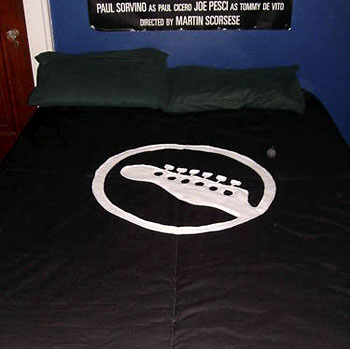 This past Christmas, Craftster member lovefrozenstars made this blanket as a gift for her boyfriend. The icon is cut from white fleece and sewn onto black sheets lined with cotton batting.
5. LEGO Rock Band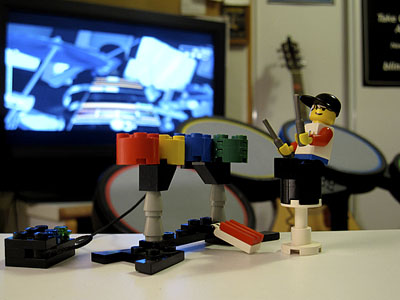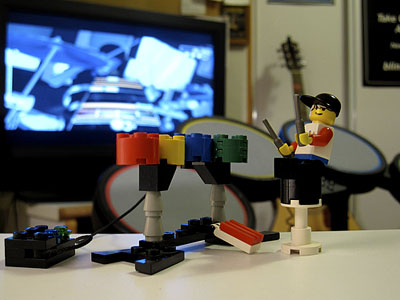 Sure, the video game LEGO Rock Band is coming this Christmas. But until then, lamburglar has created this real-life bricked vignette.