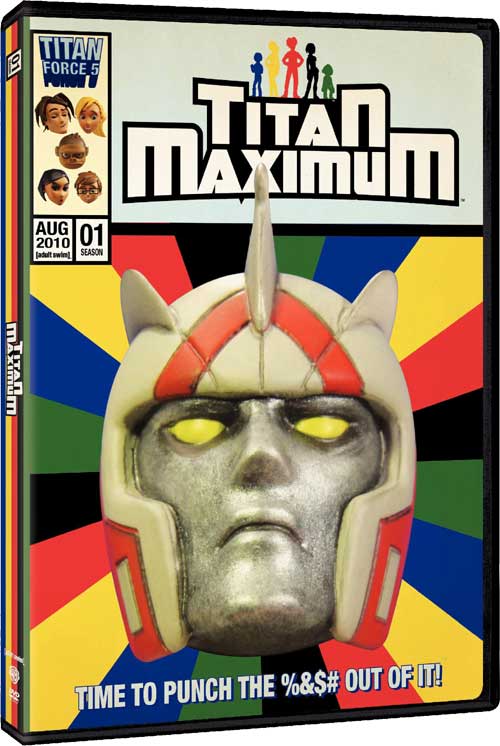 DVD: Titan Maximum: Season One
Release Date: August 10, 2010
From the people that brought you Robot Chicken comes Titan Maximum! I will readily admit that I never knew this show existed before receiving the DVD. However, I've been a long-time fan of Robot Chicken, so this seemed like a perfect opportunity for me to delve into the new and unknown. The show was created by Robot Chicken veterans Tom Root and Matthew Senreich, with Seth Green serving as executive producer alongside them.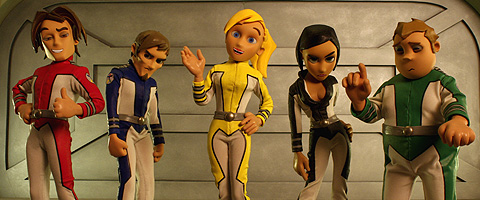 The premise of the show is that, 100 years in the future, the Titan Force Five protects our solar system. They are perhaps not the most competent elite force of pilots, but they are entertaining. And when peace is disrupted, they are forced to join together once again to fight the good fight, or something like that. With episodes clocking in at around twelve minutes long, it's perfect for those with short attention spans.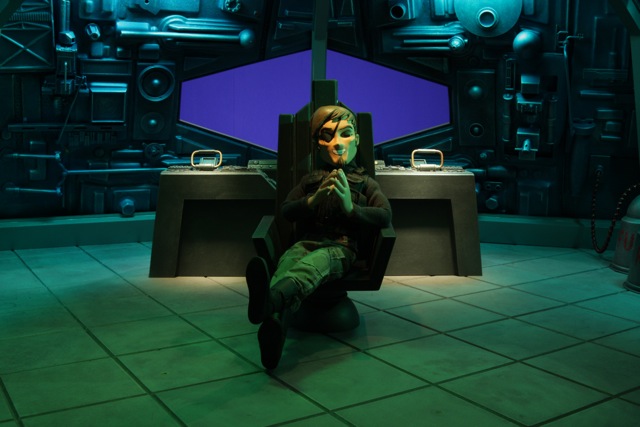 Going into the pilot episode, you immediately get swearing, sexual depravity, and violence. This is not a kids' show. And the original Titan five quickly went down to four when beloved Spud Cunningham died from falling off a balcony after doing cocaine and hookers. Poor Spud, we'll miss you. Or not, since we hardly knew you. And then Lt. Gibbs goes evil, as you do. The remaining three (Lt. Jodi Yanarella, Lt. Sasha Caylo, and Commander Palmer) give us plenty to revel in, while Leon the Monkey glares disapprovingly. Is it wrong that my favorite character is the one that doesn't talk?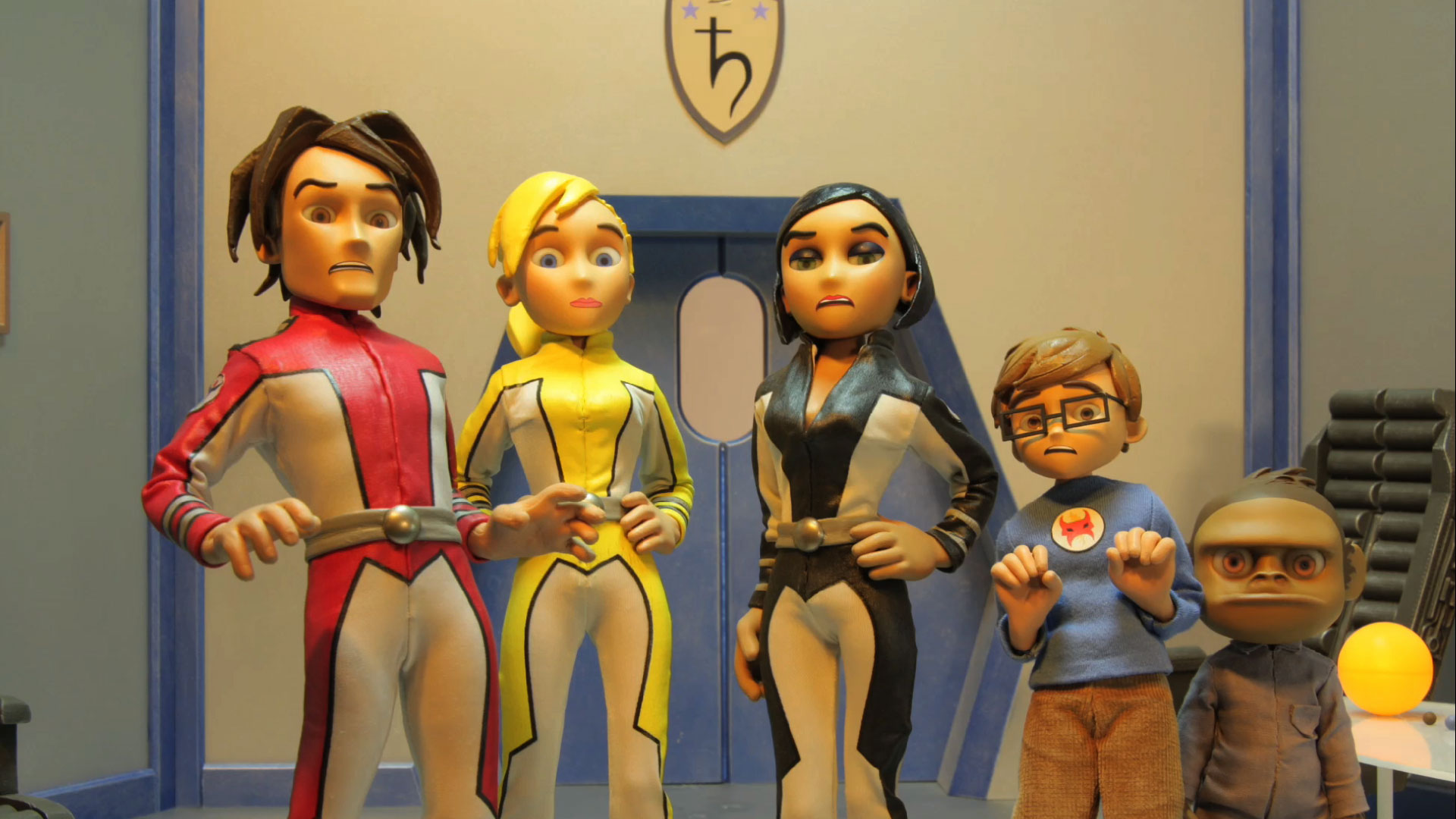 The disc has a run time of 114 minutes and includes a number of special features that is sure to be of interest to fellow fans:
Nine episodes from the first season, along with commentaries
Behind the scenes footage
Animatics that didn't make the final cut
Explanation (anatomy) of how a sequence is put together
Mugshots of the crew
Footage from a table read
Trailers
A design showcase
Pop-up trivia about the show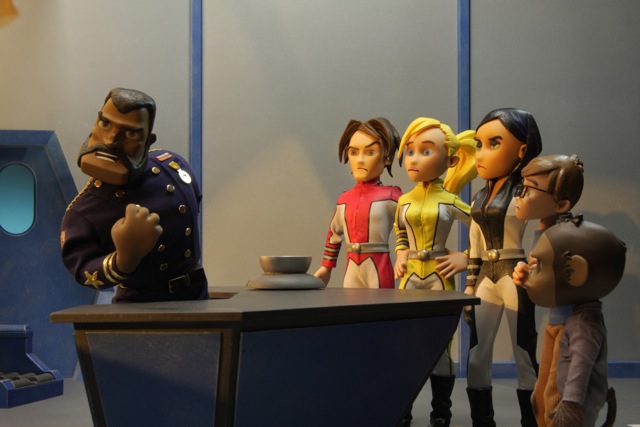 Titan Maximum's voice cast are veterans of Robot Chicken, including Rachael Leigh Cook, Eden Espinosa, Seth Green, Breckin Meyer, Dan Milano, and Billy Dee Williams. Lending her voice to four episodes is Adrianne Palicki, who I know from Supernatural, so that was an unexpected treat. Focusing on the voices sometimes helped add to the fun because often I found myself asking "what's even going on here?" The plot might not make sense, but the show will definitely make you laugh.
Rating: 3 / 5 Stars