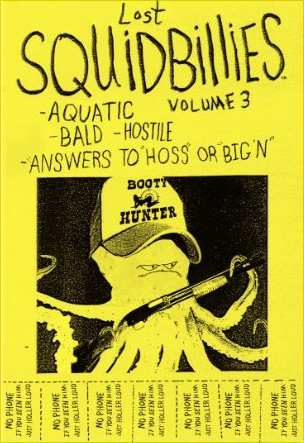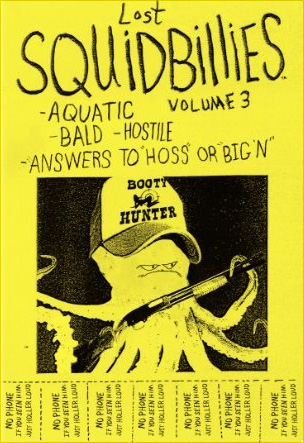 DVD: Squidbillies Volume 3
Release Date: July 6, 2010
Early Cuyler, Rusty, and Granny are back on DVD with Squidbillies Volume 3, which has ten episodes from Season Four plus a bunch of awesome special features. Squidbillies are just too much fun and I was so excited to get to review the DVD. So many issues were covered on this volume: steroid use, immigration, literacy, gay rights… Nothing is off limits. There are so many things I like about Squidbillies, the first being that they're not afraid to touch a topic, even if it's controversial. More like, if it's controversial they can't help but touch it!
My absolute favorite thing about the Squidbillies, though, is Early's hats. The patriarch of the Cuyler family wears many different hats over the ten episodes, including "Too Funk to Druck," "You'll get this hat when you pry it from my cold dead head," and many others. The best one, in my opinion, had an image of Sarah Palin with "VPILF" under it.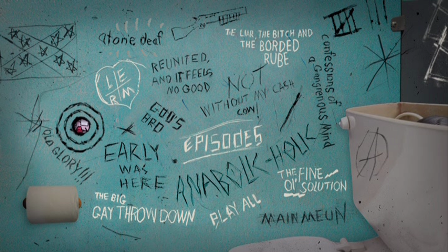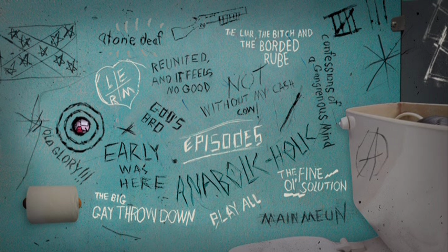 I'll give you a rundown of the episodes included on this volume, but first, something I noticed. When you're watching this disc, and we all know you have to have it, pay attention to the song during the intro. It took me a few episodes to notice, but it's different for some of them. It's a little thing, but I liked it.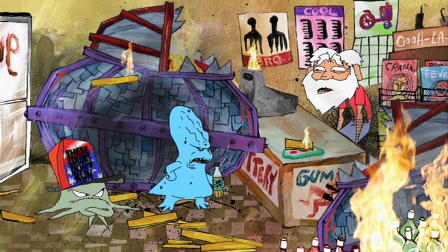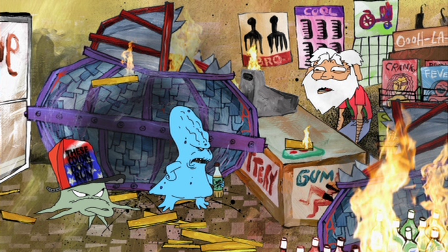 "Lerm" – An alien, whose favorite saying is "Death to America," crashes into the Cuyler home and, after a little trouble, makes friends with Early. He's really met his match, and at times it even seemed like Early was surprised by how much trouble the alien named Lerm could get into. It only gets worse when Lerm shows an interest in politics! I loved Early's first hat in this one, "These Colors Don't Run," with the ink doing just that.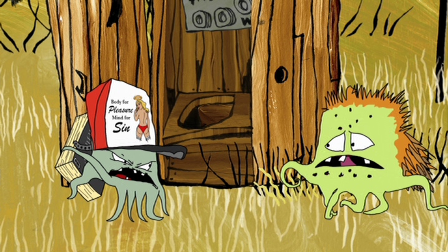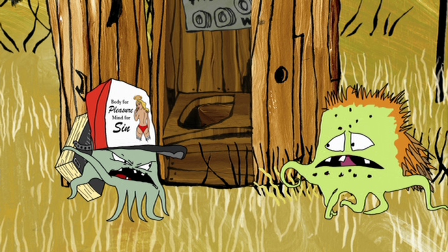 "The Liar, the Bitch and the Bored Rube" – This episode tackles literacy and Early's inability to read. He even wears a Gay Pride hat, thinking the bright colors would attract women. Both Early and Granny try to keep Rusty from reading, but he's determined to find escape into books. This sends Early on a mission to destroy all books and Rusty has to try and stop him, but things don't turn out quite as planned.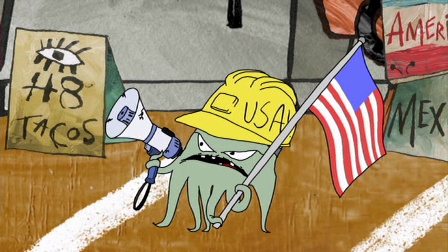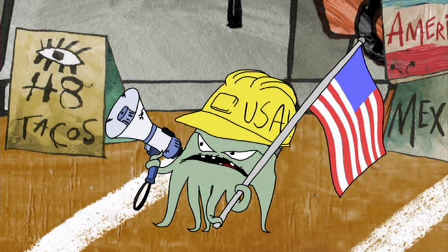 "The Fine Ol' Solution" – Squidbillies take on the controversial topic of immigration. Early protests illegal immigrants, claiming they are stealing jobs from American people, or squids, like him. I love his solution to the problem. It's absolutely hilarious. Early's plans never work out well, do they?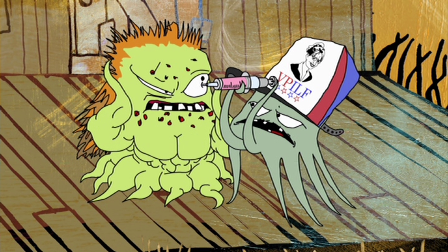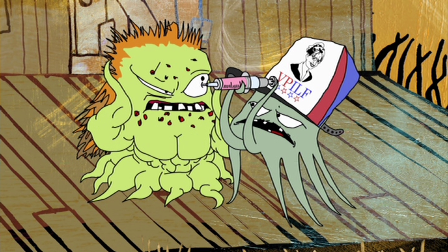 "Anabolic-holic" – After running into Thunderclap, a retired wrestler, Early challenges him to a fight against Rusty, who really doesn't want anything to do with it. To have a chance, Early decides that Rusty has to start training, and by training he means using steroids… lots and lots of steroids. This episode had the Sarah Palin hat! Too funny!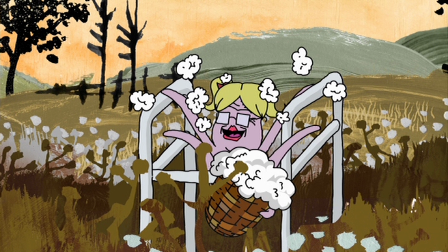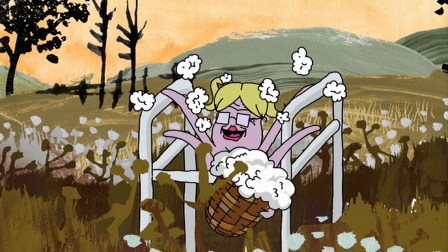 "Confessions of a Gangrenous Mind" – Rusty is curious about his granddaddy and Granny tells him all about him, in a roundabout way. I can tell you this: if my grandmother ever told me so much about her sex life I'd spend the rest of my life searching for a way to bleach my brain. Poor Rusty. Granny's stories certainly are entertaining though! When you learn the identity of Early and Lil's father, it will make so many things clear.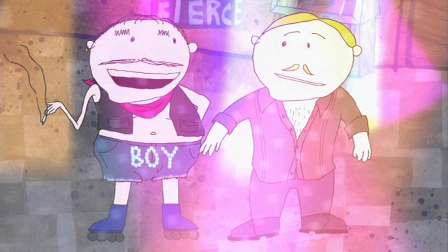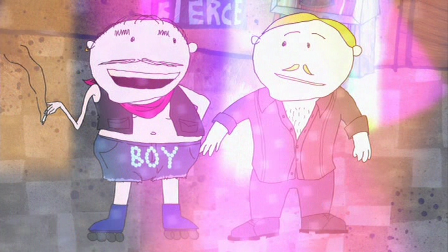 "The Big Gay Throwdown" – This episode is all about gay rights. Dougal County is holding a super gay throwdown. Early thinks they need a tarp to protect them and the sheriff, who claims to be undercover, is way too into this. The best part of this episode is when the reverend tries to exorcise the demon making the sheriff gay. Hilarious!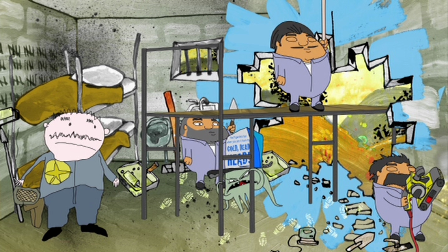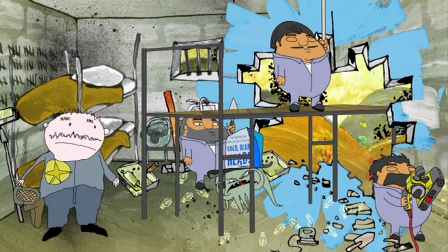 "Atone Deaf" – After a DUI, Early has to attend anger management classes since the jail is under construction. He fights tooth and nail until an unfortunate statue incident makes him realize his anger is negatively affecting his life. He sets about to apologize to everyone he's ever wronged with humorous results.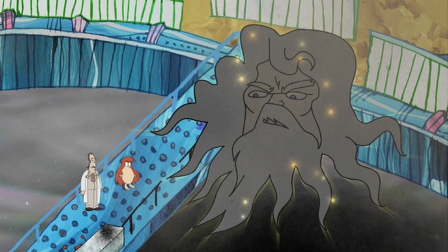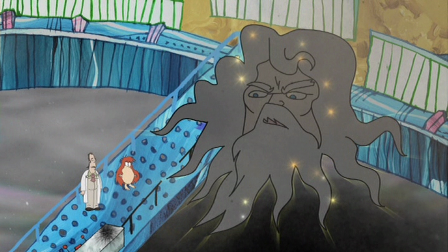 "God's Bro" – Dan Halen builds a particle accelerator in the hopes that it will create a black hole so he can get rid of a dead prostitute's body. The whole town, led by the reverend, protest and riot, but the particle accelerator is turned on and a black hole opens up. God's step-brother comes out of the hole, closing it and preventing it from sucking in the entire world. He is quite an interesting character and havoc ensues.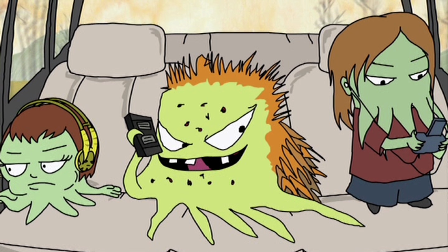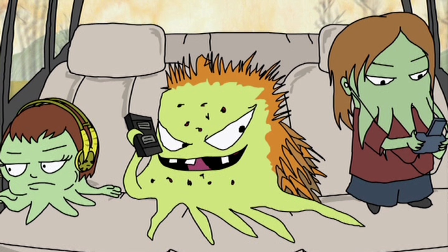 "Reunited, And It Feels No Good" – The Cuylers have a family reunion and a long lost family member, Derwood, brings his wife and children from the city to meet the clan for the first time. After spending a short time with Early and Granny and taking a tour of their home, Derwood decides he has to rescue Rusty. His wife isn't too thrilled about the idea, but Early is fine with the idea until Lil reminds him that they won't get a check from the state anymore without him. This storyline is continued in the next episode.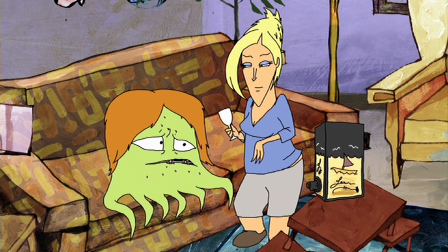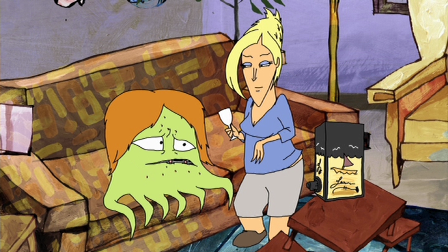 "Not Without My Cash Cow!" – This episode concludes the story started in "Reunited and It Feels So Good." When the sheriff comes to bring the government check for Rusty, Early tells him that he's been kidnapped. It has a Balloon Boy feel to it as the Cuylers bask in the media attention, as they pray Rusty will be returned to them safely. Lots of interesting things happen while Rusty is with his city relatives and he's eventually sent back home, which ends the media circus, much to Early's dismay.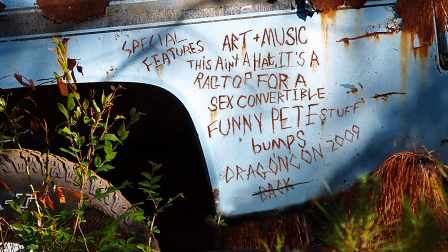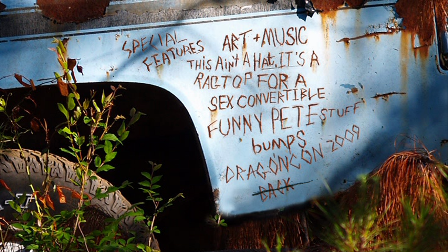 The Special Features include "Art and Music," which is just that. You get to see how the characters and backgrounds develop into their final forms, while music from the show plays. It was really neat. I couldn't draw a stick figure to save my life so I'm always enthralled by how things are drawn. There is "Funny Pete Stuff" which was a collection of the commercials for the show on [adult swim]. "Bumps" is self explanatory. I've always enjoyed the bumps, so it was cool to see them all together. "DragonCon 2009" is a Q & A with the creators and character voices and runs for eight and a half minutes.
My favorite special feature was "This Ain't a Hat, It's a Ragtop for a Sexy Convertible," which was a montage of all Early's hats, and not just the ones from these ten episodes either. It appeared to be every hat he's ever worn, and that's a lot of hats!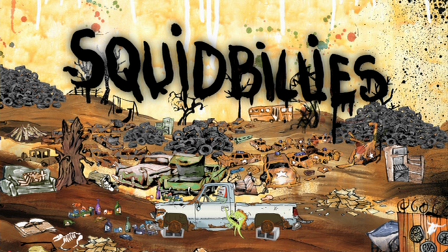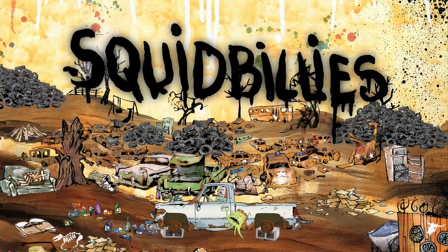 This DVD was great. I don't think there was a single thing I didn't like about it. One of the greatest things about this and a lot of other [adult swim] shows is their length. It's easy to watch a quick episode when you have a little time and need a distraction. No need to commit an hour or more to the TV if you don't want to. Of course, if you're like me, you'll sit down and watch the whole thing beginning to end. Give it a shot and have a Squidbillies marathon. It's fun!
Rating: 5 / 5 Stars