The Collection Spotlight will be a new ongoing feature here, where I'll interview collectors and feature photos and information about their collections. If you have an awesome collection or know someone who does and would like to suggest someone for a Collection Spotlight, please drop me a note to let me know!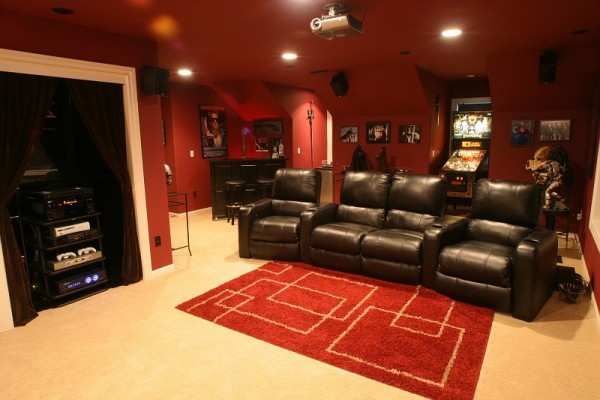 The first collector featured here is Matt from Portland, Oregon. A big movie fan, Matt has built an amazing home theater around his collection. Take a look at the photos and his interview after the jump.
Mechazilla: Can you give me a little background on yourself?
Matt: I am in the recycling industry based out of the Pacific Northwest in Portland, Oregon. Along with my interest in fine movie collectables, I spend a lot of my time racing cars and building cars.
Mechazilla: When did you start collecting, and what got you into it?
Matt: I started collecting around 5 years ago. The Sideshow Weta Lord of the Rings line got me really excited about collecting. I had around 90% of every LOTR Weta piece ever created at one time. I then got into a lot of the Gentle Giant Star Wars, Predator and Alien busts. Once Sideshow and Master Replicas released Premium format and 1:1 scale items, I unloaded my entire collection and went to the higher end route.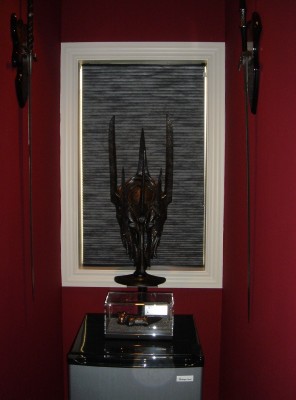 Mechazilla: Can you describe your collection a bit? Are there any companies, lines, or characters that make up big portions of it?
Matt: I collect Sideshow Collectibles, Master Replicas, and Cinemaquette lines. My favorite films are Terminator, Star Wars, Lord of the Rings, Alien, and Predator. I have a designated section in my theater room for each collectible from each film.
Mechazilla: Do you have a favorite piece (or pieces) in your collection?
Matt: I would have to say my Master Replicas AT-AT. That was my favorite vehicle as a kid and having the signature piece holds quite a bit of sentimental value to me.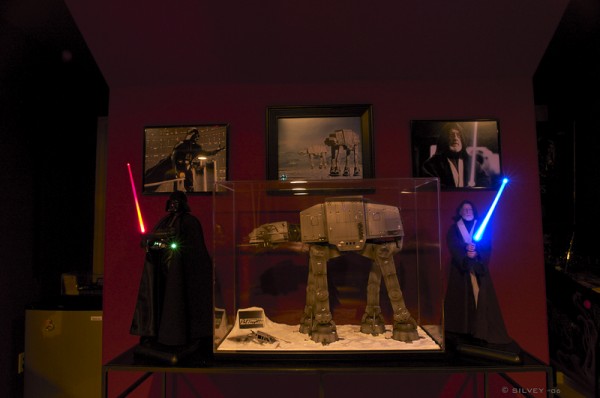 Mechazilla: Tell us about how your collection is displayed.
Matt: I built my theater room specifically around my collectibles. I had built out sections (dormers) of the room created for my LOTR pinball machine and area for a beer fridge to stage my Star Wars Yoda section.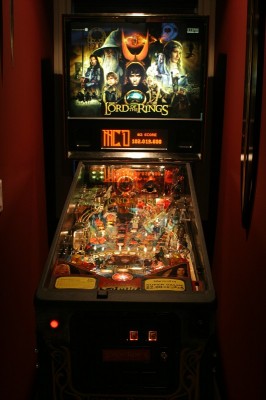 Mechazilla: How do you decide what pieces to add to your collection?
Matt: I plan to replace my Yoda section with either an Indiana Jones area or possibly the 1:1 Terminator complete Endoskeleton.
Mechazilla: Do you have a "Holy Grail" collectible that you'd like to get or really
are looking forward to?
Matt: The Terminator (pristine version) 1:1 Endo or a 1:1 Han Solo in Carbonite.
Mechazilla: Anything else you'd like to share?
Matt: I just wish there were more people around me that I could share my hobby with.
Mechazilla: Thanks so much for taking the time to answer these questions and for sharing your collection!
Check out the rest of Matt's collection here: