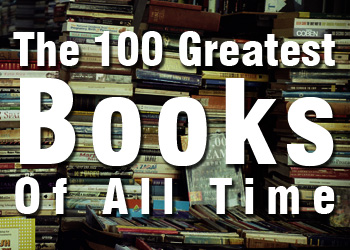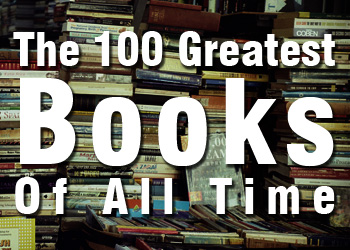 Last year we consulted you, our readers, to compile a list of the 100 Greatest Fictional Characters of All Time. That poll was such a huge success that we're doing it again, this time with books!
In early 2010, with the help of our staff, our readers, notable celebrities, and fans around the world, Fandomania compiled a list of the 100 greatest books of all time. Between February 1 and February 15, we collected top 10 lists through this website. We began posting the results as a countdown from 100 on February 22. Every weekday we revealed five more of the books, along with comments from the voters as well as our own commentary. The week of March 22-26, we revealed the top five books, one a day, all leading up to the number 1 greatest book of all time.
You now can view the entire list on one page, indexed by covers: Link
What makes a book the "greatest book of all time"?
We asked that voters consider the following factors:
How significant are the books? Did they influence genres or create their own? Did they inspire movements?
How interesting are they? Are they well written, and do they intrigue you? Do they stand the test of time?
How cool are they? Influence and craft aside, is it just plain fun to read these stories or accounts?
What books were eligible?
Any book in existence was eligible for this list. We rolled all genres and types into one for this one: fiction, non-fiction, reference, everything! However, we did have one rule on this one: You couldn't nominate a series. Each vote had to be for a specific book, not overall series titles.
What are the 100 greatest books of all time?