We collected input from hundreds of visitors to the site to compile the list of the 100 Greatest Books of All Time. You can see the beginning of the project here, where you'll also find an index of all the results to date.
We are now in the final week of revealing the winners, and today we bring you #2.
2. 1984 by George Orwell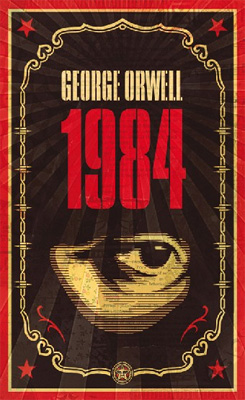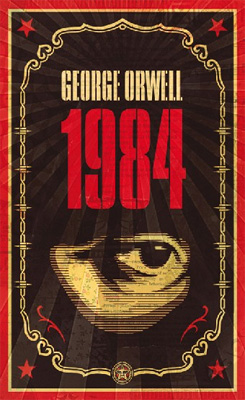 Eerily prescient and frighteningly plausible, Nineteen Eighty-Four (frequently abbreviated as 1984) is George Orwell's 1949 dystopian novel about Airstrip One and the oppressive regime that runs it and dictates its citizens. Looking into the then-future, Orwell painted a totalitarian government not thematically different from the setting of his 1945 novel, Animal Farm.
Revolutionary for the genre of political fiction, 1984 coined many terms and ideas that would become common concepts. It is the book that initially names an oppressively overseeing government "Big Brother," and it illuminated the danger, paranoia, and social peril that could result from a pervasive ruling body.
1984 has sold more than 25 million copies since its initial publication, is now a standard on school reading lists, and has inspired many later works ranging from V for Vendetta to Equilibrium to even the Big Brother reality show.
---
Previous book:
#3
Check back tomorrow for
#1
!