We collected input from hundreds of visitors to the site to compile the list of the 100 Greatest Books of All Time. You can see the beginning of the project here, where you'll also find an index of all the results to date.
It's all been leading up to this… the revelation of what our voters selected as the #1 greatest book of all time.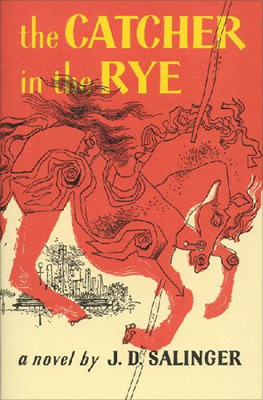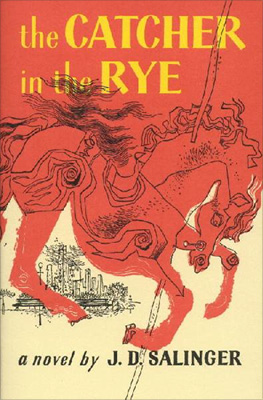 The single greatest book of all time, as selected by our readers, is The Catcher in the Rye by J. D. Salinger. This 1951 novel introduced the world to Holden Caulfield, the book's 17-year-old narrator who recently was expelled from his prep school. He spends the majority of the book on his own in New York, dealing with his angst and feelings of alienation.
Catcher has been a controversial book from the time of its publication until now. It has been a mainstay on lists of banned or challenged books and has been attacked for its foul language, its encouragement of rebellion, and even its seeming connection to numerous later murders. Despite the negative spin, the book has sold more than 65 million copies, with approximately 250,000 more selling every year.
Unlike many of the novels on this list, The Catcher in the Rye is a rare classic that never has had an authorized film or TV adaptation. Many attempts at securing the rights have been made, but Salinger unilaterally declined them, fearing for the resulting work's quality.
Lou Starr: Way out of its league here, but a personal favorite. Like at least half of my generation, I'm convinced that I am Holden Caulfield.
Adam Black: This one has influenced countless teenagers and many presidents, and has been the source of controversy since its publication.
Previous book: #2