We collected input from hundreds of visitors to the site to compile the list of the 100 Greatest Books of All Time. You can see the beginning of the project here, where you'll also find an index of all the results to date.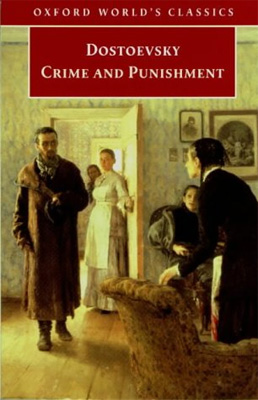 Originally published in monthly installments in a Russian magazine in 1866, Crime and Punishment is a suspenseful literary masterpiece that examines the thoughts and justifications of a school dropout who plots to murder a money-lender for her money.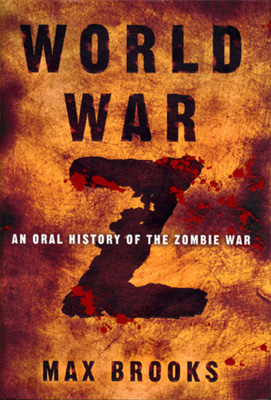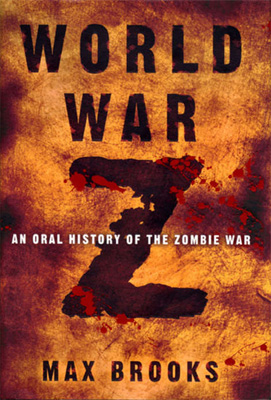 Paige MacGregor: Max Brooks's post-apocalyptic novel chronicles the events following "World War Z," the zombie wars. This novel has been called "the definitive undead novel" and is credited with reinventing this literary genre — no small task for such popular subject matter. Brooks's novel also serves as a tool for examining and criticizing various social concepts, including government ineptitude, and corporate corruption. World War Z became even more poignant after Hurricane Katrina, when one journalist noted the similarities between the events described in Brooks's novel and the government's reaction and ultimate failure in New Orleans after the 2005 disaster.
Lisa Applegate: There has yet to be a better zombie novel than World War Z.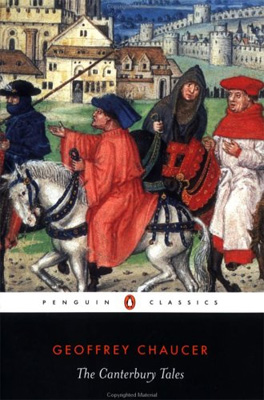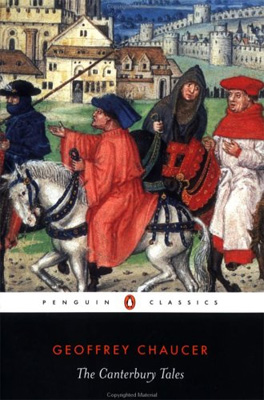 Geoffrey Chaucer wrote The Canterbury Tales in the late 14th century as a series of short stories a group of traveling pilgrims tells each other as they make their way to Canterbury Cathedral. It is widely regarded as an important work of Western fiction that not only examines social classes and religion but also reflects the society and world of the time in which it was written.
Rose Shapiro: Canterbury Tales came in at number 3 for me not because I love it (I do love it, always have), but because of how revolutionary it was, and how it defines an entire era. It's my favorite old timey narrative, and the stories are classics. And it's hilarious.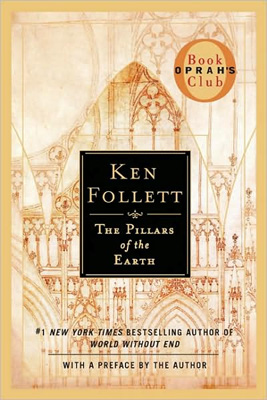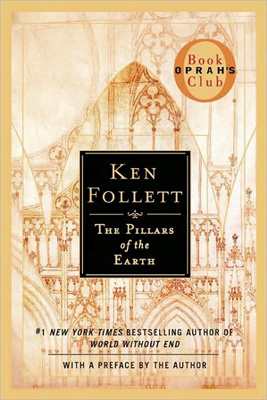 Ken Follett was known only as a thriller writer until 1989, when he published The Pillars of the Earth, a historical novel about the construction of a cathedral in 12th century England. This book would become his best-selling novel ever and gained recognition from modern popular cultural icons such as Oprah Winfrey and the BBC.
41. Ubik by Philip K. Dick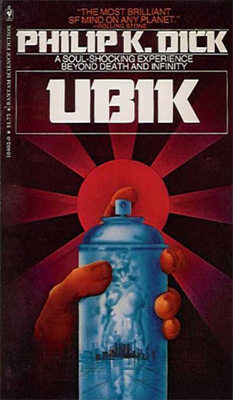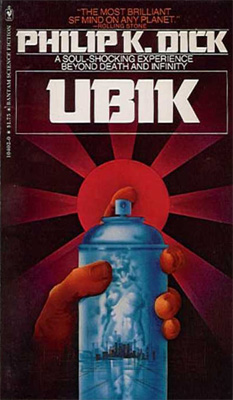 Philip K. Dick probably is best known as the author of Do Androids Dream of Electric Sheep?, the work that inspired the movie Blade Runner. Many consider his greatest work, however, to be his 1969 science fiction novel Ubik, set in the then ultra-futuristic year of 1992.
---
Previous five:
#50-46
The list continues tomorrow with
#40-36
.