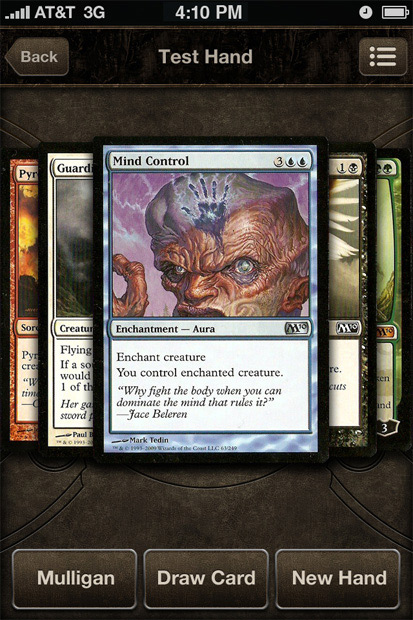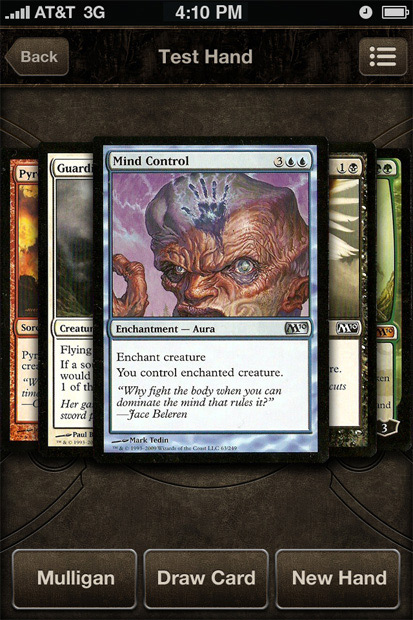 Wizards of the Coast, purveyors of that wonderfully addictive collectible card game Magic: The Gathering, have announced the release of a new and free app for your i-devices that will be sure to please the planeswalkers among us. Available now in the iTunes store is the Magic: The Gathering Toolbox, a utility that helps you manage and assemble your card decks, find gaming events, and even keep track of your life score as you play. All 10,000+ current Magic cards are searchable and sortable, and new cards will be added as the new expansions release. While the app itself starts out for free, updating with the newest cards will cost you an in-app fee.
You can get the free app immediately for your iPhone and iPod, and Wizards promises that iPad enhanced and Android versions are on the way.
What are you waiting for? That mana ain't gonna tap itself!