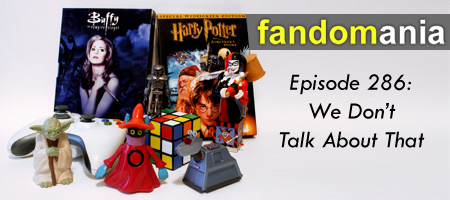 This week we talk about the latest news on the Batman / Superman movie and the next Hitman game, we discuss the start of Syfy's Helix, and more!
[audio:http://traffic.libsyn.com/fandomania/Episode_0286_-_We_Dont_Talk_About_That.mp3]
00:00:29 – Episode Opening
00:01:07 – Celeste delved into Magic: The Gathering this week.
00:03:34 – Jason worked on his movie watching goal with Pitch Black and Byzantium.
00:08:34 – IO Interactive is working on a new Hitman game.
00:16:04 – Warner has delayed the new Batman / Superman movie.
00:19:01 – Jason finished watching the third season of Sherlock.
00:22:18 – We talk about the new Syfy series Helix.
00:32:06 – Episode Closing