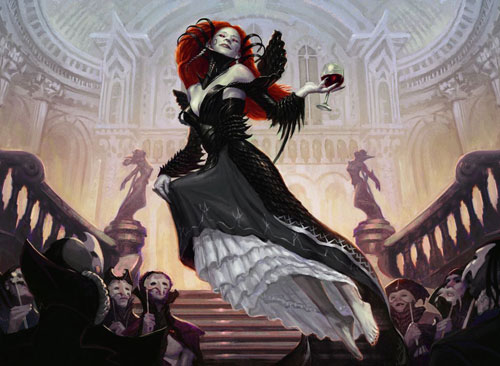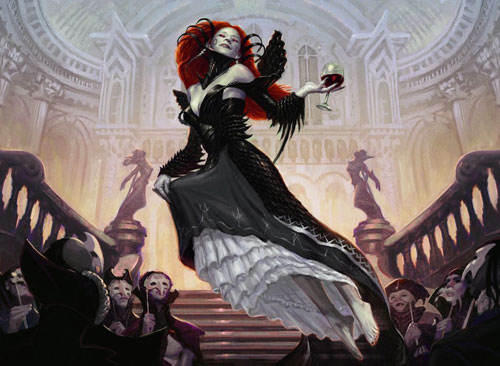 Magic: The Gathering launched in 1993, and the game has not stopped growing since then. Every year a new cycle of Magic cards releases, injecting new mechanics and strategies into the ever evolving game, and the newest set just hit stores last week. Innistrad is the first expansion set in the new Innistrad Cycle, which will comprise three expansions releasing from now through next spring.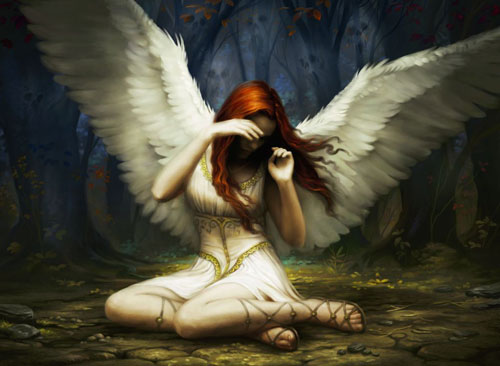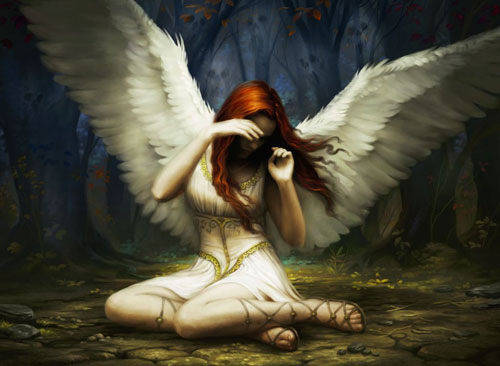 Innistrad takes players to a new plane of magic, this one inhabited by wicked creatures of horror legend. Vampires, werewolves, and worse stalk the lands of Innistrad, where deception and secrets are the building blocks of power. 264 new cards join the collection with this new set, releasing in booster packs, starter packs, and fat packs, which come with a player's guide, nine booster packs, seventy basic land cards, ten checklist cards for use with Innistrad's new double-sided mechanic, a life counter, and two deck boxes housed in a collector's box.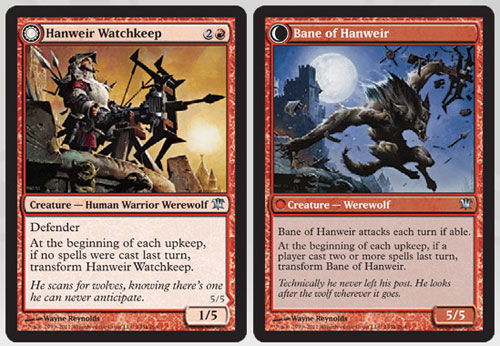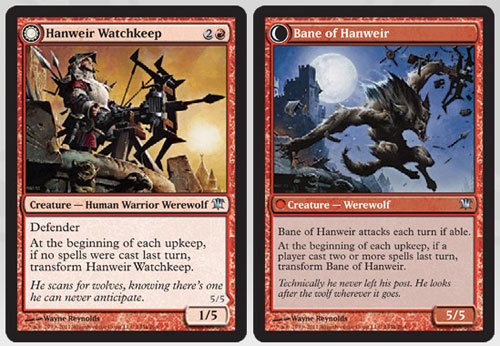 What would a new Magic set be without some crazy new mechanics to match the theme of the cycle? Innistrad delivers with some surprising innovations that take Magic to places where it's never gone before. The first and most obvious addition is that of double sided cards. These new two-siders start with one side shown and then flip over when a certain condition is met. This is a perfect mechanic for representing creatures with dual natures such as the aforementioned werewolves. The Tormented Pariah, for instance, begins as a 3/2 human warrior. If no spells were cast in the previous turn, he transforms at the beginning of the next upkeep. The card flips over to become a Rampaging Werewolf, now with 6/4 for his stats.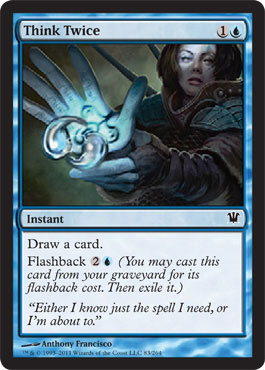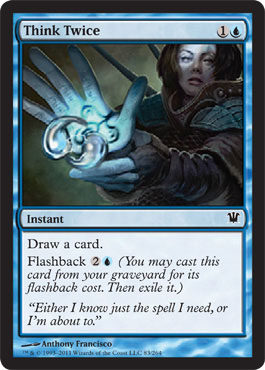 An appropriately named blast from the past returns to Magic with the resurgence of Flashback, a mechanic that hasn't been around for a while. Cards with Flashback can be played from their controller's graveyard for a special (typically higher) mana cost and then exiled from the game. This works particularly well thematically with zombies and their ilk.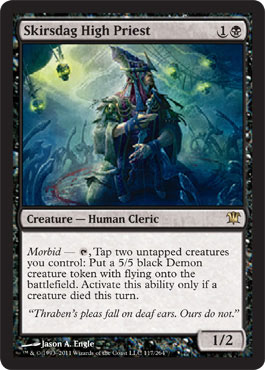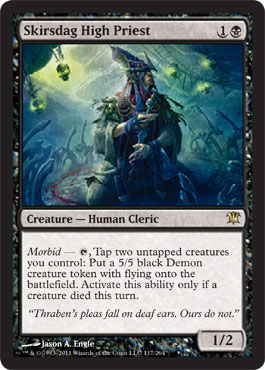 Innistrad introduces a couple of new ability words with "Morbid" and "Curse." Cards with Morbid abilities have triggered effects that happen after a creature has died. "Curse" is a new enchantment type that appears on spells that negatively affect your opponents. It doesn't make the card do anything enchantments couldn't previously do, but it acts as a keyword hook for other cards that interact with Curses. And seriously, how was there not a "Curse" keyword in Magic until now?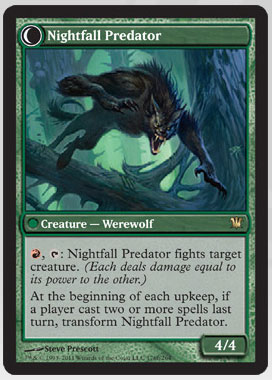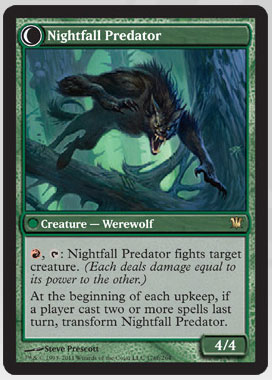 The final new mechanic of note is the addition of Fights. A fight is a triggered conflict between two specific creatures, resulting in the creatures doing simultaneous damage to each other equal to their respective powers. This is different from combat, and the damage inflicted is not combat damage. As such, creatures engaged in a fight do not tap to fight unless the conditions of the fight trigger specifically call for tapping. And yes, crazy situations can crop up, as they often do in Magic. It apparently is possible for a creature to fight itself Jim Carrey style, in which case it would deal double damage to itself.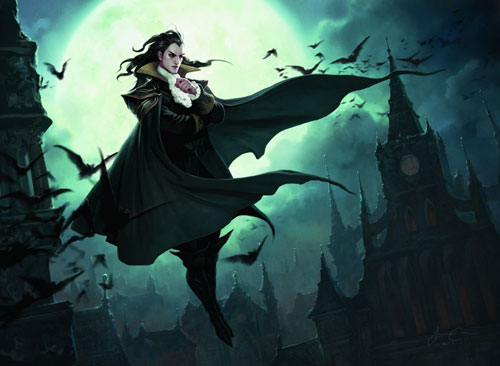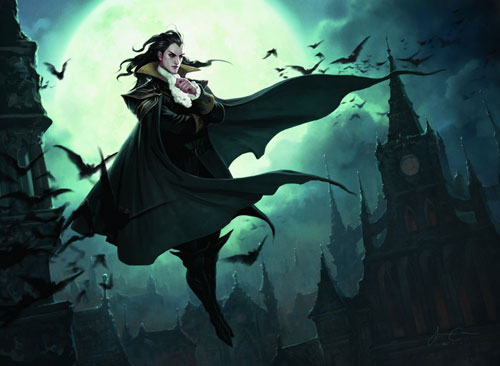 Innistrad opens the door to a lot of interesting new strategies and introduces some compelling new mechanics that will be interesting to watch as the cycle proceeds through the next two expansions. Magic fans will already be eager to get into this new set if they haven't already, and being the first part of a new cycle, it's a great jumping on point for new players.